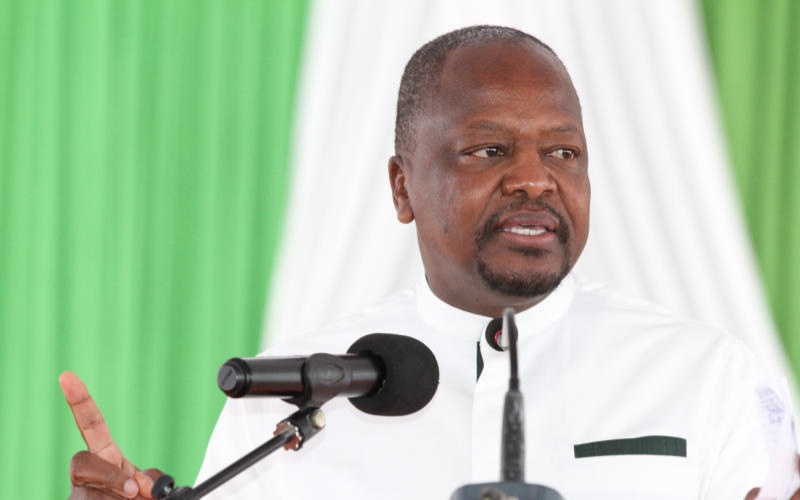 In six months, coronavirus has thrust into the fore new norms, new vocabularies and new habits while at the same time infecting 38,000 Kenyans and affecting business, education, religion and society at large.
Masks - By the time Kenyans were crossing into the New Year, nobody would have imagined Kenyans would be strutting the streets wearing 'a mouth diaper' for the rest of the year
Quarantine - The national psyche had long divorced the quarantine thought until Health Cabinet Secretary Mutahi Kagwe invoked the Public Health Act and revealed to us just how powerful a health minister can be in times of crisis. In the process, Kagwe stole the thunder from his Interior counterpart Fred Matiang'i.
Sanitising - Has become the new norm, in market places, bus stops, church, entrances, estates and houses. When the going got tough, alcohol -rebuked and loved in equal measure- saved the day.
There is a snowball's chance in hell to find a Kenyan hand that has not sanitised with alcohol products in the past six months
Social distance - The promise of social distance shook the foundations of relationships, and attempts by WHO to rephrase it to physical distance came too late in the day. A study may have to be done to show the extent to which social distance ate into established trusts.
Also read: Implication of Uhuru's speech on entertainment scene
Curve flattening - Became a perpetual target amid fewer tests, Kemsa scam and claw back on public trust as contact tracing lost meaning, funds were devoured by usual sharks and those accountable looked the other way, wasn't me! Politicians ran ahead of the ministry and started flattening each other's political curves.
PPE - Became the in-thing for medical workers, not to be confused with Physical Exercise (PE) kits of the primary school days, the kit became enough ground for medical workers to down their tools, and to agitate for better terms
Essential contact - Saw families marooned in their dingy or palatial residences, lost in their own world as they avoided dalliance with the most stigmatised death and horrible send-off by men dressed in scary white overalls.
Lock down - Forced people to resort to the internet for comfort. Deejays took to online platforms while musicians staged shows from their locations. The initial lockdown in Nairobi and Mombasa forced a rethink of priorities between rural and urban dwellings.
Zoom - Six months ago, to the majority of Kenyans zoom meant to move quickly or to change a camera shot from a long shot to a close-up. In Covid season, zoom is a noun for being in a meeting.
Essential worker - Everyone thought the job they did was essential until the coronavirus came and showed that some animals were more equal than others.
While the non-essential workers were checking their clocks nervously as the clock ticked to the 7pm curfew, the essential workers – were smug that they could move around.
Contact tracing - If your network is your net worth, then because of corona your network could also be your ticket to isolation. Keeping stock of the people you were around in case you are or one of them is diagnosed with Covid-19.
Also read: Nursery school children to be tested for covid before reporting
Fellow Kenyans - As the days of coronavirus restrictions increased, those two words coming from President Uhuru Kenyatta, meant people would hold their breath, hoping that some of the restrictions would be eased or brace for more days cooped up in their houses.