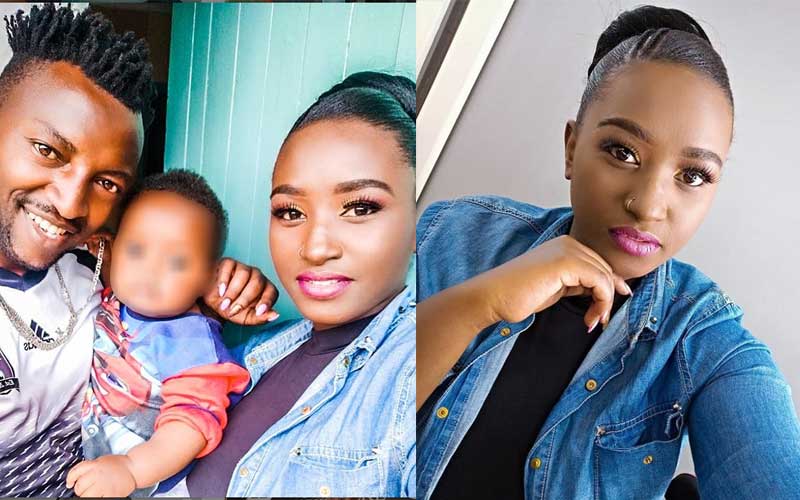 The Real House helps of Kawangware actress, Njeri 'Njambi' Gachomba's daughter, Tamara turned six a few days ago and the actress treated the little girl to a lunch date. Many netizens, however, wondered why her father was not in attendance prompting Njambi to speak on their relationship as co-parents. The mother of two explained that due to the coronavirus pandemic, they felt it was safer to have an intimate gathering.
READ ALSO: My son didn't cry minutes after birth- TRHK actress 'Njambi' recalls her scariest moment
"We had planned something big for her sixth birthday but unfortunately, because of COVID-19 and the cold weather, we had to make it something small. I took her out for lunch though there's this place in Karen we wanted to go to but we found that it was closed and opted for Karen Waterfront," she said.
Touching on the relationship with her baby daddy, Njambi explained that they had established boundaries to ensure their daughter gets the best of what she needs.
"So far, so good. We respect each other's boundaries. He knows what he needs to do and so do I. He is very aware that he has a child that needs to be taken care of and he does just that. The only time we talk over the phone is when he is asking about the child and what she needs. We have gotten to a place where we respect each other, we respect each other's relationships and time," she added.
READ ALSO: Actress 'Njambi' expecting second child
After breaking up with her baby daddy, Njambi admitted that she was scared of raising her child on her own and as a result, fell into severe depression.
"I was so depressed, frustrated, broken, terrified, thin and giving up. I remember it took me almost six months just to accept the fact that it was over. It's not easy raising a child without a dad, I was so worried that I wouldn't make it, I was so bitter with life and I thought I would never be happy again."
Thank You!
In a separate post shared on her Instagram page, Njambi appreciated her boyfriend for loving her and taking care of their daughter Tamara as though she was his writing: "Thank you for mending a heart you didn't break and raising a child you didn't sire."
The talented actress first introduced her footballer boyfriend to netizens not too long ago in one of her YouTube videos, revealing that they met at a concert and have been dating for close to four years now. It is highly unlikely you will see Njambi's boyfriend on social media considering he prefers to stay low-key.
Related Topics