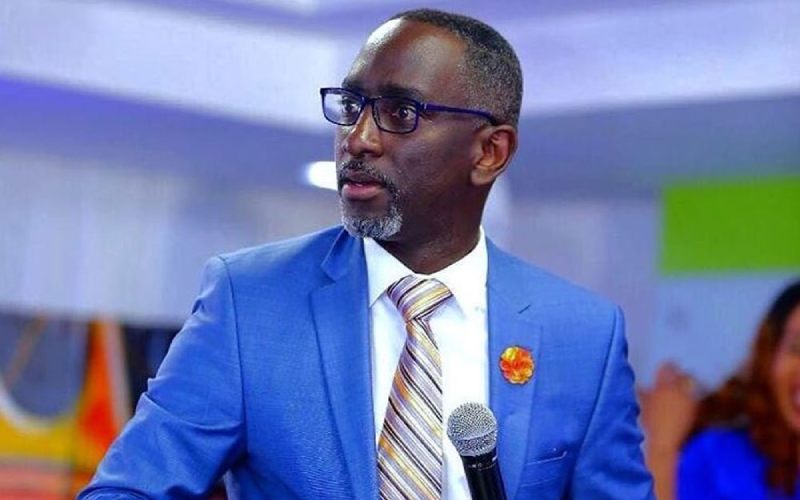 Life coach and preacher Robert Burale on Friday set the record straight regarding his illness saying he tested positive for Covid-19 but was never taken to the Intensive Care Unit (ICU). Speaking during an interview on a local TV station, Burale said the clip he took was recorded while he was undergoing tests and was not in the ICU as rumoured earlier.
"I wanted to go public (with having COVID-19) for people who needed to hear that message. There were noisy people, but there were also people who needed to be helped. I never said anywhere that I was at the ICU, it was somebody's narrative and people went with it," he said.
Also read: Jeff Koinange recovers from Covid-19
Burale further explained that he was not wearing sunglasses, saying he uses photochromic lenses that darken when exposed to light. Asked whether he was paid to pull the stunt, the preacher said Covid-19 is not a PR exercise and he is glad he is feeling much better.
"I'm feeling better now, I feel very good. Some people said I was paid Ksh.20 million (to fake having COVID-19). Being sick is not a public relations exercise. I'm at a place where I don't concentrate on the stones being thrown because then it makes you lose focus. For me, the beauty is that my foundation is with God, and once you're with God, there are some things that will not shake you," he remarked.
In July, Burale was the subject of online debate after he came out to reveal that he tested positive for Coronavirus. Many Kenyans online claimed that it was a PR stunt and alleged that Burale had been paid to pull off the move.
At some point, journalists even asked Health CS Mutahi Kagwe if he was aware of the alleged stunt. While addressing the public in Mombasa, the CS said he did not know Burale and could not respond to rumours.
"There is a question about somebody called Robert Murathe…I have never heard of this guy. You are saying he has been paid…by who? What is he doing? If I was to respond to every rumour I would be very busy," said Kagwe. Adding: "I honestly do not know about him and why he would be pretending. If you are not sick why would you pretend you are? He is probably sick but you have decided he is not."