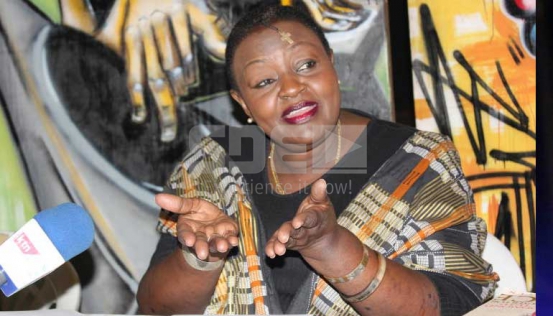 Kenyan music fans are in shock and mourning  following the death of Kenya songbird and music director, Tusker Project Fame  Achieng Abura.
Abura who was admitted at Kenyatta National Hospital last Thursday following undisclosed illness and was undergoing treatment  died today (Thursdray 19 ) evening at 6pm.
A close source to the family reveals that today she was transferred to ICU after her condition worsened.
Prior to her death fellow songbird Suzzana Owiyo paid her a visit  a day before she died and described her condition as unstable.
"It is unfortunate that we have lost one of the local greatest talent. May God rest her soul in peace," said Owiyo who is currently in Mombasa.
Benga queen Princess Jully described Aburas death as shocking.
"The gap she has left will never be filled.  Besides she dies at a time when her sickling son needs her most. Indeed death is cruel".  and
Abura leaves behind a 10-year-old son who is suffering from sickle cell and was unable to see his mother.
The body has been moved to the mortuary for preservation as it awaits funeral and  burial arrangements.
We the Standard Online condole with the family during this trying moment.