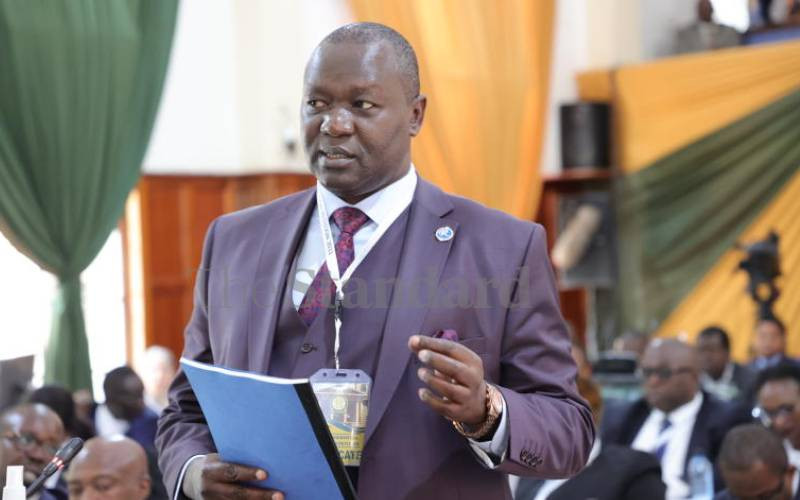 The Court of Appeal has temporarily stopped Prof Tom Ojienda's law firm from recovering Sh397 million in legal fees from the National Land Commission (NLC).
Judges Patrick Kiage, Mumbi Ngugi and Francis Tuiyot issued the orders after hearing an application by NLC last week.
"We have heard the application, and we intend to deliver our ruling on the same on October 7, 2022. Pending the said ruling, an interim stay of execution is hereby granted," the court ruled.
The High Court in Eldoret issued a garnishee order after a protracted case.
The law firm defended the commission in a case filed in 2013 in which two landowners sought Sh7.8 billion in land compensation.
The families of Thomas Kipkogei Yator and William Kimngeny Leting, both deceased, had sued NLC, Kenya Airports Authority and the county government of Uasin Gishu over ownership of parcels of land on which the Langas Estate sits.
The commission CEO Kabale Tache said the agency filed an application for a stay on August 15 on grounds that the High Court did not have jurisdiction to heat the taxation bill of costs and subsequent applications.
She noted that the orders issued on August 2 were stayed by the appellate court.
"We note with concern that despite serving the orders of the Court of Appeal to the banks vide letters dated August 23, 2022, the banks have not complied to date," she argued.
Related Topics