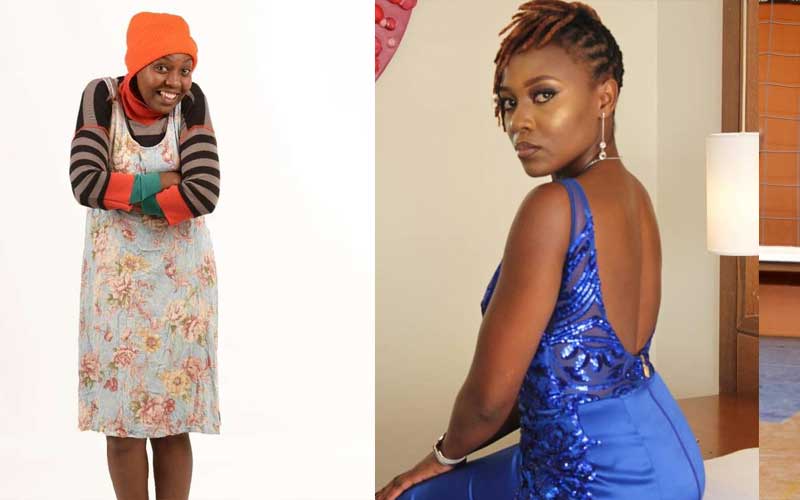 You gel very well with the character, Shiro. How different are you from her?
Nice is a mother, a wife and a strong focused hardworking woman. On the other hand, Shiro is a naive, know-it-all and the chatterbox of the estate.
We share some bit of naivety. I am a village girl, just like her, who came to Nairobi to look for job opportunities.
Most people end up in acting by sheer luck. Was it the same for you?
Since I was child, I was the entertainer at home, so acting was natural. It has been 10 years and I have no regrets.
How did you get a role on Auntie Boss?
Before Auntie Boss, I was a stage actor. In 2014, an executive producer of the show had come to the theatre to watch a play, where I was a cast.
She fell in love with my character. She invited me for auditions, which I passed and landed the job.
Is it true you are leaving the show?
There are contractual difference with the production company. I have a lot of love and respect for the show, producers, cast and crew. If an opportunity to reopen negotiations presents itself, I am more than willing to sit down and talk.
That sounds easy...I thought auditions are like super crazy?
 Well, yes they are! Sadly, some of the auditions are usually a formality. The production team will have already settled on the cast. It is a tough world out there!
Congratulations on your win at AMVCA2018.  Tell us about the whole experience.
It was awesome and confusing at the same time. The category had the big wigs in the industry from Nigeria. It seemed almost impossible for me to win.
But the entire East African community stood by me, especially Kenyans. They voted in large number. Thank you Kenya, thank you East Africa!
Did you make any good connections while in Nigeria. Should we expect any projects?
We established a couple of contacts and hopefully, those will result in a project or two. I'll leave that to my manager to organise.
How many more projects have you been part of?
I've been on some Kikuyu productions for Inoroo TV and Njata TV and worked with Zamaradi Productions as well.
The bulk of it has been theatre, where I've been with Johari Productions, Fanaka Arts, Heartstrings and Jicho Four Productions, where I actually started.
You have a special bond with your daughter...is she anything like you?
I adore her. She's not really keen on acting.  I tried having her on an episode or two of Auntie Boss, but realised she didn't like it. What I discovered though is that she is really curious on what's happening behind the camera.
She wanted to know what to do, where to press, how to do it. At home, she is the one who directs us when it comes to taking photos. She loves the camera.
If you were not an actress, what would you be?
Back in high school, I really wanted to be a journalist, a TV presenter or a radio presenter. My radio dream is still very valid.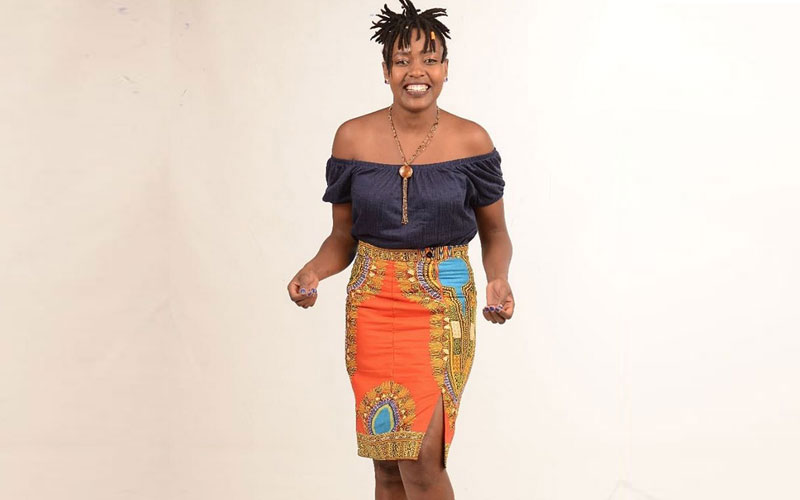 Any radio station out there looking for a bubbly, crazy, out-of-this-world girl to host a show? Your girl is here, you should definitely get in touch with me!
Do you laugh at your jokes?
Sometimes I do. So, I have those moments.
A word to people who are aspiring to be big in the acting industry?
Keep the passion burning, don't be discouraged. And when you are discouraged, take it all to God in prayer to give you the grace you need.
Would you like to get published on Standard Media websites? You can now email us breaking news, story ideas, human interest articles or interesting videos on: [email protected]