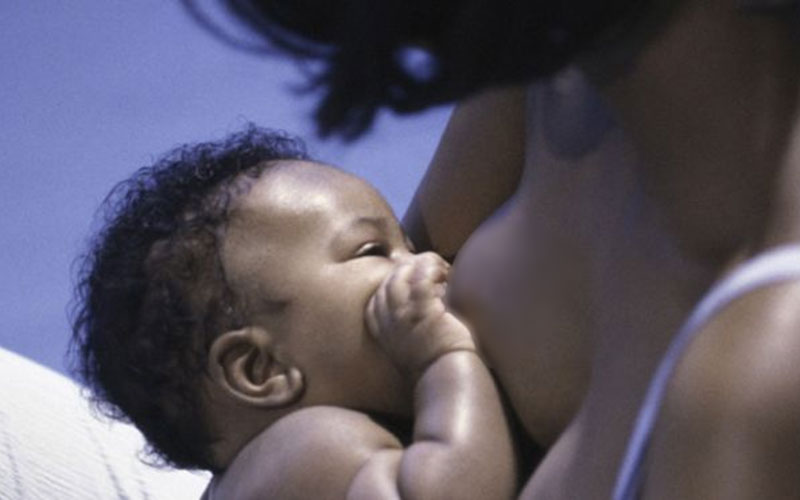 It might appear laughable but some men suckle breast milk. Others view it as an aphrodisiac, a form of foreplay. But in some Kenyan cultures it is taboo to demolish baby food when it can't fend for itself.
Men breastfeeding on baby's milk when the mother is still lactating was traditionally viewed as an 'adult baby syndrome', an infertile fetish which the Kikuyu from Central Kenya frowned upon as an act that would induce 'childish genes.'
Simon Njoroge, a driver and a father of two, termed suckling of breast milk as cultish and that those who engage it should have a couch moment with a psychiatrist.
"This is completely new to me I don't see it as a common phenomenon… we people from Central believe in making money; we don't waste our time in modifying love by searching the newest styles. We are here to grow financially not bedroom wise," he said.
Peter Karanja, a city hawker and father of one daughter, however, said he didn't see anything wrong as long as two partners were okay with it.
The Luhyias of Western Kenya also did not permit the interfering of breast milk when the baby had not been weaned yet.
But men from the conservative Somali and Indian communities hardly see a big deal in quenching themselves from the tits as Musdafa Mohamed, a businessman at Eastleigh and father of one, confessed to being addicted to breast milk despite his culture forbidding men from discussing bedroom matters.
Musdafa explains that suckling is a bonding of their relationship with his wife, it makes him feel closer to her. He has been suckling for the last five years chiefly because his wife has hardly been against it and never scolds or asks him to stop.
Two of his friends, also avid 'sucklers' say "men breastfeeding has nothing to do with culture. It is an individual choice. If your partner is fine with it, then there's no problem," says Musdafa adding that "personally I enjoy it a lot especially when we are cuddling as it turns me on besides making me feel part of my baby's meal."
Halif Hassan, a teacher, on the other hand, equates suckling from one's wife as sexual abuse, saying such husbands need counselling as it might connote someone suffering from mental illness. Halif adds that although his Somali culture is hazy on such men, "suckling for an adult is sinful."
Amit Khan, a marketing director in a steel company, says some men from his Indian community do suckle their wives but most would never publicly admit their indulgence due to cultural issues since Indians have different cultural beliefs.
Some, like Goans are Christians while others are Buddhists, Ismaili Muslims and Hindus-who are forbidden from being with their wives immediately they conceive.
Khan, a Hindu, adds that they are not allowed to taste breast milk until the baby stops breastfeeding but some culture he didn't name don't have barriers over how far a man can go with baby food in jugs.
Khan says there is even lactation consultant care in Mumbai where breast milk is sold.
As for Danish Rajib, a businessman and father of two, breast milk is like lullaby. It sends him to sleep. So much was he addicted to breast milk which his wife frowned upon that he found a Kenyan woman who did not mind his fetish.
"We are forbidden from marrying outside our culture but if we could be permitted I could have married her as my second wife. Despite having a daughter with her she gives me what I love most: 'breastfeeding'. She isn't against it. We all love it and that's one part that I like about her."
He declined to explain why he loves breastfeeding, only adding that he does it when the craving strikes to hit the sack.
Brighton Bwire, an elder from Busia County in Western Kenya, told The Nairobian that rituals had to be performed in homes where men had suckled breast milk to keep off spirits that would kill the baby if not inducing emaciation or some form of madness.
Bwire explained that men were forbidden from mother's milk because, men being polygamous, could have a mpango and if they left the side chick and went home where they suckled from the source then "that would send a breast feeding child straight to grave unless some rituals are performed."
Bwire added that if the child survived then when it grew up it would "never be a straight person and would have some abnormal character in life."
The women we spoke to were coy, saying it is probably done without their knowledge. Others, however, condemned it and termed the habit 'crazy'.
Do you support breastfeeding men?
Related Topics