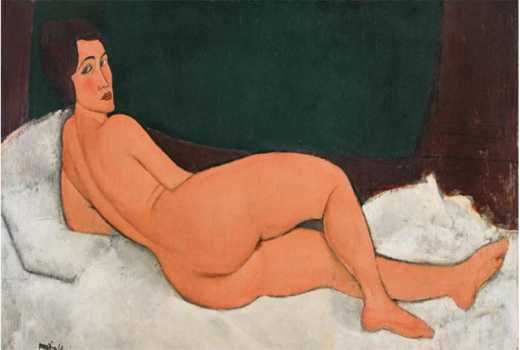 An over 100 year old painting depicting a naked woman in repose sold for $157.2 million (Sh1.5 billion) at Sotheby's New York last week setting its highest auction price for a work of art in its history.
The oil on canvas painting, by Italian artiste Amedeo Modigliani and dubbed 'Nu Couche' (Red Nude) is a sensual image, with the sitter's mesmerizing gaze meeting the viewer's head-on. It was sold on phone in four minutes!
The sale fell short of the $450 million (Sh4.5 billion) record set by Leonardo da Vinci's "Salvator Mundi" (Saviour of the World ) in 2017.
Modigliani's nude, however, exceeded pre-auction estimates to become one of the most expensive auction sales in recent times. It is also the largest painting of his career and the only full length nude of the model, including feet.
Modigliani finished it in 917 as one in a series of 22 expressionism works that shocked the art world at the time. His first exhibition at a Paris gallery was closed by police on opening day!
Art critics notes that Modigliani upheld the tradition of glorifying the human body in his works and was said to have been a religious artist whose religion was desire. Modigliani died in Paris, France at 35 in 1920.
In Kenya, the painter known for nude art is Patrick Mukabi who is inspired by living, breathing models and has argued that nude art is not obscenity but a celebration of female beauty.