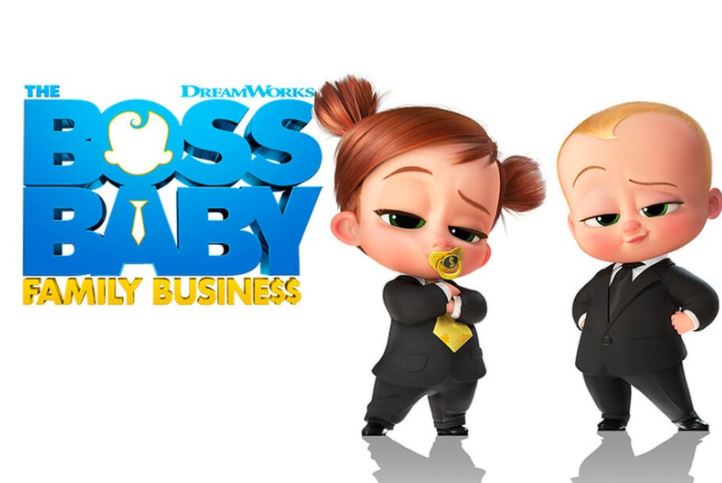 Cast: Alec Baldwin, James Marsden, Amy Sedaris, Ariana Greenblatt, Jeff Goldblum, Eva Longoria, James McGrath, Jimmy Kimmel, Lisa Kudrow, Raphael Alejandro, Serenity Reign Brown
Directed by: Tom McGrath
Genre: Animation, adventure, comedy
Rating: 5/10
Now adults, Tim Templeton is a stay-at-home dad with two adorable daughters, while his estranged brother, Ted, is a big-shot CEO. This sequel to the first Boss Baby, follows the two as they take a magical formula that transforms them into babies for 48 hours. Joining forces with Tim's secret-agent daughter, they must go undercover to prevent an evil genius from turning fellow toddlers into monstrous brats.
Thumbs up:
The animation is nice, simple, and colourful with good use of cartoon slapstick. It has a few funny lines and moments sprinkled across. Tina was a pretty fun and expressive character, and Tabitha was cute and relatable. Overall the cast did the most of what they can, with Alec Baldwin and Amy Sadaris being the big standouts. There are some good qualities, including the fact that it stays true enough to the 2017 movie by retaining all the elements that made it the movie it turned out to be. The characters are much more likable this time around.
Thumbs down:
Boss Baby 2: Family Business is really a step down from the first movie; not awful, but not amazing either. Despite the good, hearty message, there was so much exposition. Almost every scene is extremely chaotic and the sibling rivalry gets really old.
Verdict:
Dreamworks did a good job with this animation; it just isn't the 'Netflix & Chill' vibe we are going for.