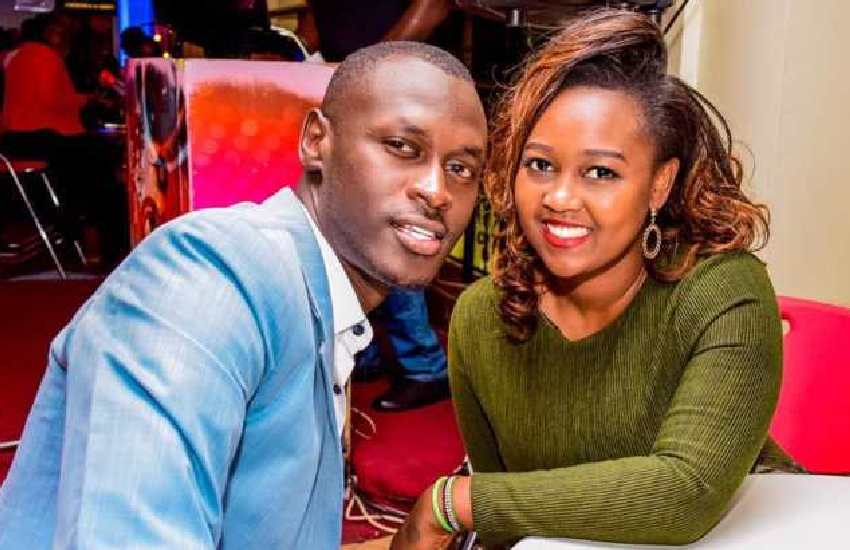 King Kaka's wife Nana Owiti has revealed why she and her husband do not follow each other on their social media accounts.
Speaking on Chat Spot, the Switch TV host explained that they once got into an argument over a post which prompted them to unfollow each other and have since then maintained the status.
"When we started the relationship, we were friends on Facebook for a couple of days, and then we would always be like 'hako kanakucommentia ni kanani hako?' We were like, 'you know what, by the way, sa nakufollow ya? By the way ujue naku-unfriend leo'," said Nana.
"So, I told him that and he said, 'Sawa basi'.And it has been like that… I have never followed King, he has never followed me, we don't follow each other on Instagram… It's not even a conversation at home."
It seems them not being social media sweethearts comes with perks as she pointed out that no one will have to know what they are up to.
"Ile siku tutapigana you guys will never know," she continued.
Read Also: How I escaped after being kidnapped by my ex - King Kaka's wife, Nana Owiti
Not befriending each other has in no way barred the love birds from flaunting each other on their respective pages.
On Father's Day, Nana shared an adorable picture of her husband with their children and appreciating him for his "love, sacrifices and hard work".
"For every little thing that you do to provide, care and love on this tribe, we celebrate you. Love from all of us. Happy Father's Day and a very happy one for everyone that stepped up and became a dad. @thekingkaka," shared Nana.
Nyashinki
With zero following on Instagram, legendary singer Nyashinski is on a league of his own and tops the list of celebrities who do not follow their better halves on social media.
Before his traditional wedding to wife Zia Jepkemei, netizens had no clue the singer was seeing someone.
Nyashinski constantly kept his followers entertained with his latest jams and occasional pictures and videos of himself going about his day. Perks of not following anyone huh!
Even after marriage and the arrival of their first child, Nyashinski has maintained his stand and has not posted his wife or child.
Read Also: I was getting Sh91,000 per week! Nyashinski speaks on living in Delaware
To keep his page going, he often switches up his account by deleting old posts of himself and replacing with new ones.
Surprisingly, this has not deterred his fans from clicking on the follow button and licking his work. As to the publication of this article, Nyashinki's followers stood at over 520,000.
A few other celebrities like Vera Sidika and Pierra Makena at some point also tried this trend but not long after gave in and started following their favourites.
Related Topics