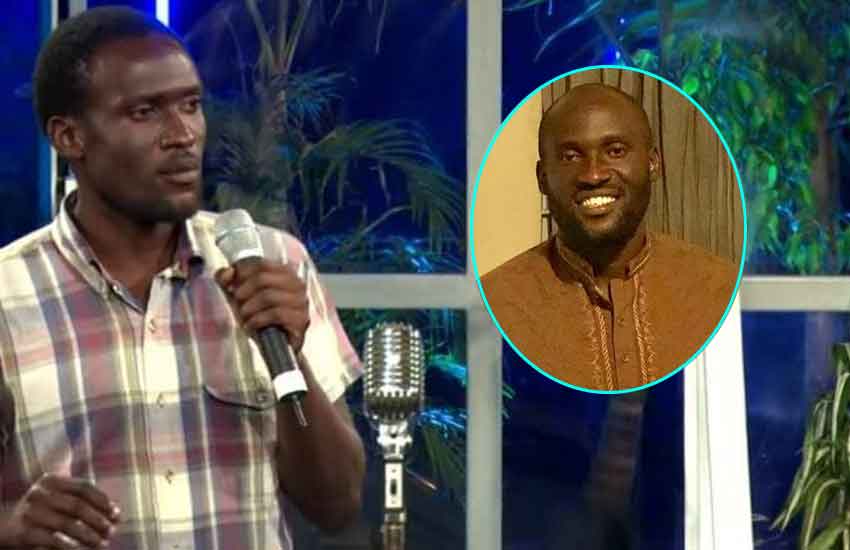 Popular comedian Steven Owuor Dede alias Dj Shiti has taken to Instagram to reminisce about his humble beginnings, revealing that he borrowed his mother's shirt for his first live performance on Churchill Show.
The popular Real Househelps of Kawangware actor went onto the social media platform to recall how he had to alter his mother's shirt to fit him for his first live performance on the popular comedy show. The actor also used the post to encourage those going through difficult times.
"This was my first time to perform on this huge platform, I was very nervous and not sure if Nairobians would tolerate my jokes. Believe me, this shirt belonged to my mum and I had to steal and trim to fit me. The journey in life is full of rough roads and those rough and tough days should fuel those dreams and be a motivation that push you on daily basis beginnings."
The popular comedian began his career at the Nakuru Players Theatre where he performed set-books, plays and stand- up comedies though not many had heard of the comic style at the time. He had his first break in Nairobi with the show Crazy Comedy.
"I would often commute from Nakuru to Nairobi during each show until I finally decided to settle in Nairobi in 2013," said the actor in a 2018 interview.
Dj Shiti later met legendary comedian Daniel "Churchill" Ndambuki and his life completely changed.
Read Also:The untold story of comedian DJ Shiti and his relationship with Sauti Sol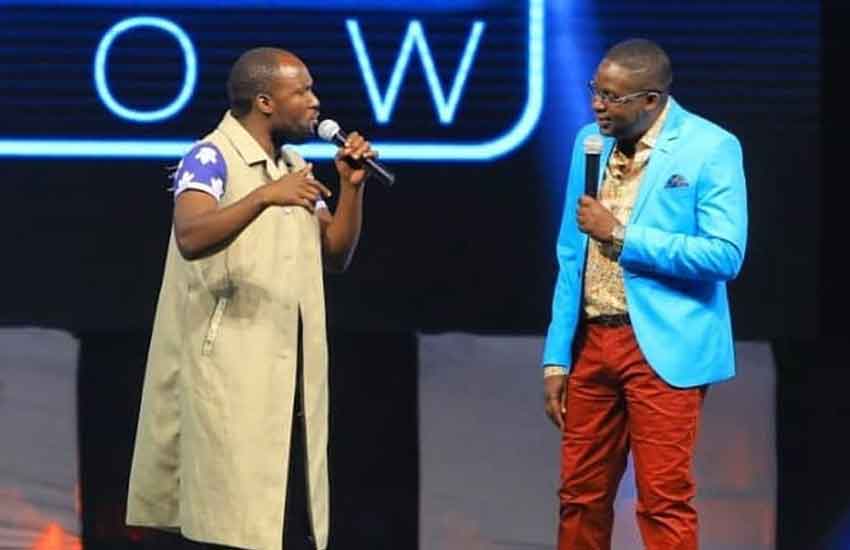 After a successful audition, the aspiring entertainer secured his place in the much-coveted Churchill Show comedy line-up.
However, as his career was taking roots, his personal life wasn't quite aligned yet. He was going through a difficult time, with no place to live and struggling to make ends meet.
Read Also:Going places - DJ Shiti lands lucrative deal
In a July 2019 interview- Upclose with Betty, the comedian spoke about how he expected his friends and family to be there for him when he got to Nairobi but got a rude shock when he realised they would offer him no support.
"In between the auditions, I would often sleep out in the cold streets of Nairobi. The only people who came to my rescue were my 'sisters' known to do business within Koinange street who occasionally gave me money and temporary accommodation," said Dj Shiti in 2018.
As the entertainer's tides continued to change, he landed a lucrative deal with Star Times Limited as a Brand Ambassador later the same year.
The deal came hot on the tracks of his successful appearances on Real Househelps of Kawangware from where he had captivated local audiences and amassed a large fan-base.