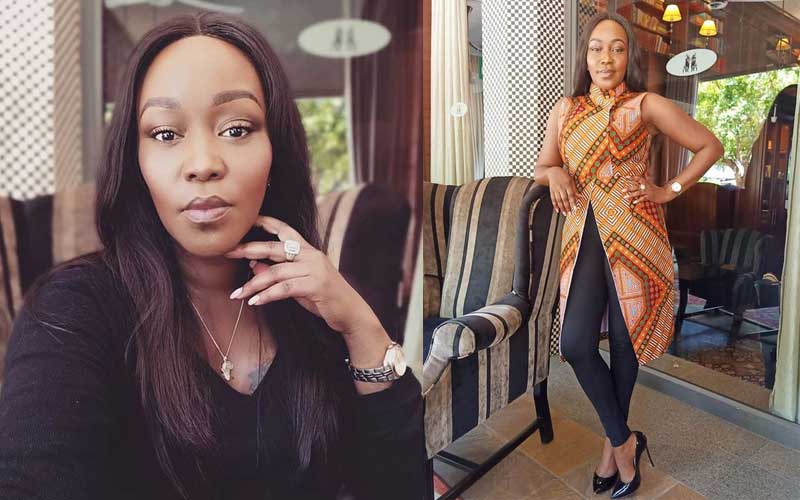 Metropol TV General Manager Terryanne Chebet has been appointed as the new patron for Pan African Business Women's Association (PABWA) in South Africa.
The elated former Citizen News anchor took to her Instagram to share the news with her fans who were equally over the moon for her achievement.
"What an incredible honour to be appointed yesterday as a patron for the new @pabwa_afcfta (Pan African Business Women's Association). This association seeks to enable African women in business to optimize opportunities within the continental Free Trade Agreement," wrote TerryAnne.
Responses
Sligwars I'm so proud of you chebet.you have inspired me
Lizmuthande Congratulations it's truly year 2020 year of double blessings.
Yavimadurai Can't wait to humbly serve with you! Keep this pic close ... one day when we have collectively impacted the world, & we look back, this pic will depict when it all began! #FromKitaleToTheWorld
Davidgithu1986 You are an incredible African woman , keep rising .
Mohvega A big shout out @terryannechebet ; congratulations!
READ ALSO: My wig fell off and I had matuta: Terryane Chebet's embarrassing moment
ch.arles8044 @terryannechebet u kill it
Newmind_kourouma @terryannechebet , you are an inspiration and a real blessing, no more only for Kenyans, but now for all africans !!! I'm so proud of you!
Faithmagodi Congratulations terryanne.
Wycliffenjoroge Big Up's Well Deserved
Blessings in disguise
After losing her job suddenly in 2016 following a retrenchment, TerryAnne admitted to locking herself up and crying her eyeballs out with no idea how she was going to move forward.
"I was sure there was no way I could be retrenched. I went straight to my room, locked it and cried. Unajua ile crying ya sauti ya ushago?
 "Over 100 of us were fired but everyone's attention was focused on me," revealed Chebet.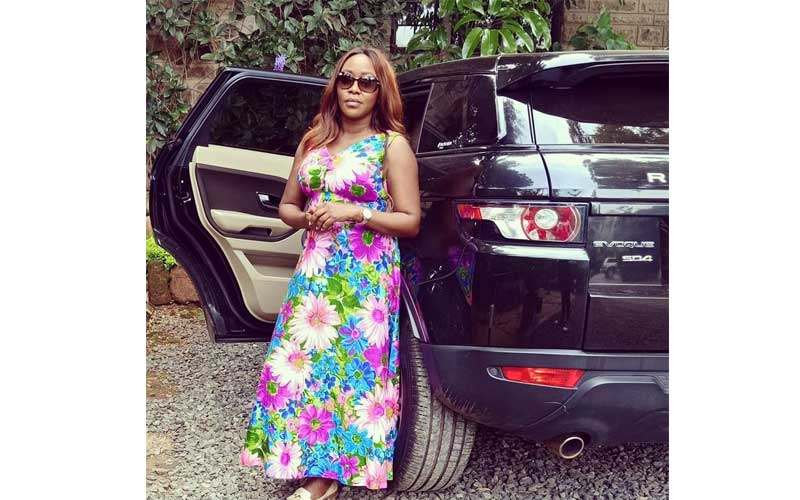 But as fate would have it, the Keyara Organics CEO picked herself up and forged on, a move that marked the beginning of her career success.
Not long after, the once business anchor landed a job as the as the CEO of Fanaka TV, the first ever 24 hour Business Television Channel in Kenya.
READ ALSO: I locked myself up and cried: Terryane Chebet speaks on getting fired from Citizen TV
She worked alongside Jimmy Gathu, the head of TV and operations at Fanaka TV until her next appointment as the General Manager at Metropol TV.
"I have formally left Fanaka TV in very able hands and I'm super proud to join the incredibly talented team @metropoltvke in delivering cutting edge Business Journalism," wrote Terryanne.
According to the Metropol TV website, the organization is a 24hour business news channel offering viewer's unrivalled business content with an insightful eye.
Before she landed the General Manager's position, the mother of two was announced as the brand ambassador of Molfix Diapers.
Terryanne couldn't hide her joy at getting the opportunity. 
"I'm so excited to be appointed the @molfixkenya brand ambassador! Just gratitude" she wrote.