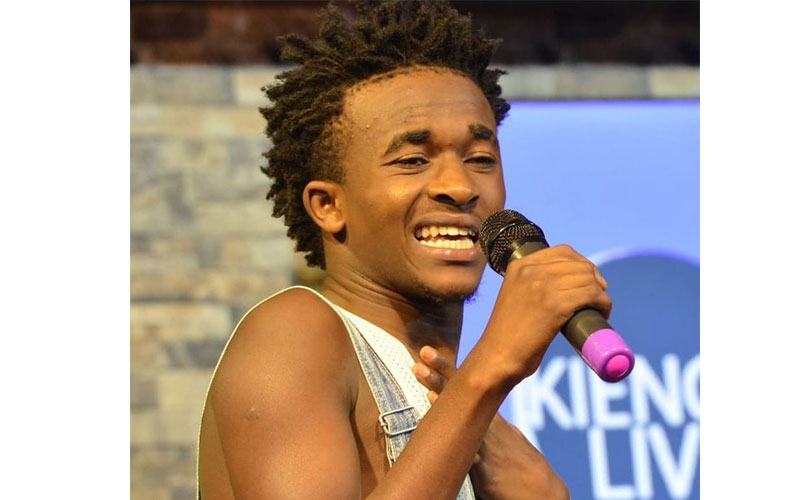 Just like the saying goes, every cloud has a silver lining. There is no one who could understand that saying much better than Miracle Baby of the Sailors music group.
The lead singer of the Sailors made up of Shalqido, Lexxy Yung, Masilver and Qoqosjuma, recently revealed shocking details of his past life struggles and what he did to put food on the table.
The Gengetone star revealed that he was a street urchin before he landed a job as a morgue attendant.
"Manze mimi nimeduu vitu mob sana kwa life. Naeza kucountia na hazitaisha. Nikiwa myoung nilikuwa chokosh halafu nikaanza kudu kwa mortuary. Nilikua naosha watu wamekufa,ndio maana mi nikipiga ngoma na energy sitaki kurudi huko walai ni kubaya," he told NTV's Anto Neosoul during the interview.
In the same interview, the rest of the group members indeed proved that their path to fame and money was not just a walk in the park.
READ ALSO: A client forced me to wash his wife's corpse- Mtwapa hooker's harrowing tale
"Mimi nilikua natengeneza manywele na kufanya comedy kidogo," Qoqosjuma revealed. On his part, Masilver said he used to work as a construction casual worker, locally known as 'mtu wa mjengo'.
"Nimehustle pia mimi manze, nimepiga mjeii pale hivo mtaani na pia kukaa waida ni job nilifanya manze," he said.
According to Miracle Baby, he has managed to rise to the top through hard work and persistence. Aside from his booming music career, the star is also a television presenter in a vernacular TV station.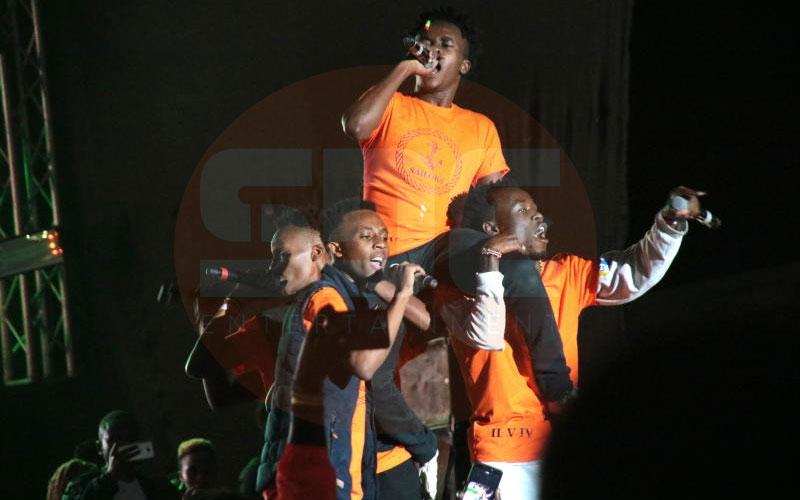 He joins the growing list of celebrities who have had 'unique' jobs before money kicked in.
In 2018, K24 news anchor Eric Njoka, revealed his part time job as a morgue attendant in family's mortuary business, Mukoe Funeral Home located in Githunguri, Kiambu county which has been in operation for over 15 years.
READ ALSO: I worked as a mortuary barber to make ends meet- Comedian Mtumishi
Though his dream was to become a journalist, Njoka said he never dreamt of working in a morgue. However, his dad trained him to become a mortician since the he believed that even if his children went to college and got jobs, they had to remember thei family business.
To the shock of many, the outspoken news anchor revealed that working as a mortician became his hobby.
"Seeing the shape in which some of the bodies were in gave me nightmares and left me distraught. But I eventually overcame it. At the end of the day, I had to be at my 'A' game and not show the bereaved that I was disgusted or scared of treating their fallen loved ones," he said.
READ ALSO: Eric Njoka: News anchor who doubles up as a mortician
Yvonne Okwara, a household name in Kenya, has been in the media industry for over 10 years and was a waitress at Walker's Restaurant at Reinsurance Plaza.
"The restaurant opened at 9 a.m. We had to be in at 7 a.m. Closed at 8 p.m. Stayed till 10 p.m. to clean up. All for 150bob. But I learned a lot. To respect wait staff and dealing with people!
"A smile goes a long way. Earned more in tips this way!" she advised.