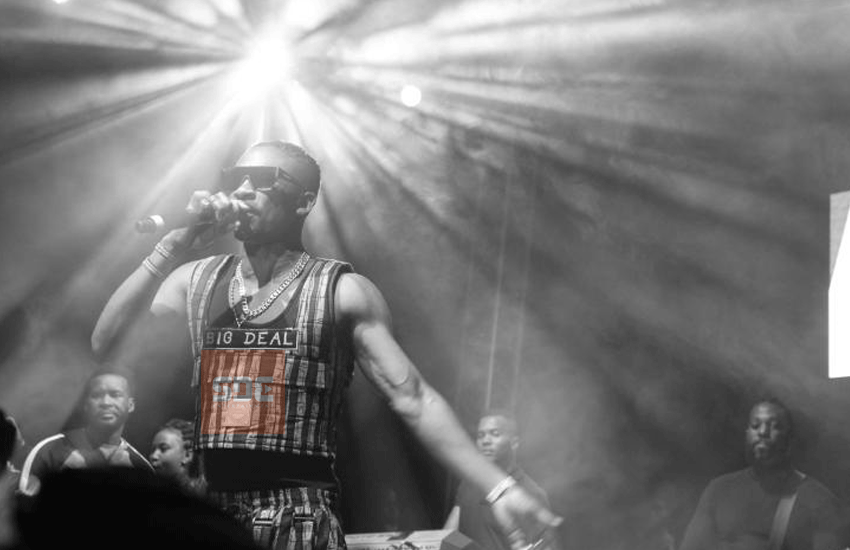 In 2018, Kenya played host to several top international celebrities such as US First Lady Melania Trump, RnB star Keri Hilson, supermodel Naomi Campbell, singer Rita Ora and TV host Ellen Degeneres among others.
2019 was no different. In its entire splendour, Kenya once again opened its doors to several A list acts who flavoured the local entertainment scene with a splash of magic and turned their shows into unmissable celebrations of their craft.
Marcus Miller
Born in Brooklyn, New York, United States of America, Miller, 60, headlined the sixth edition of Safaricom International Jazz Festival. 
The two-time Grammy Award winner treated fans to his iconic bass sound and serenaded the nation of jazz to his limitless catalogue of musical hits spanning over three decades at the event held at Kasarani Stadium on Sunday, February 17.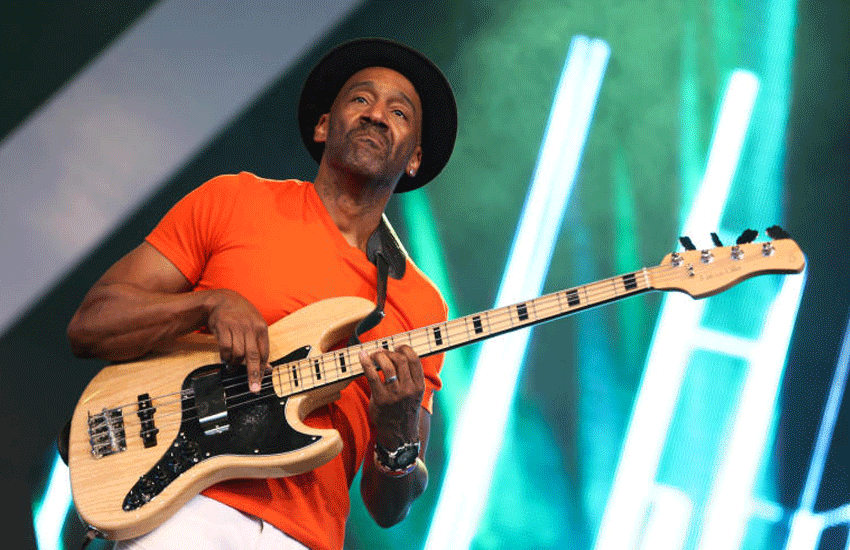 Miller was supported by Toine Thys featuring Herve Samb (Belgium), Jazzrausch Bigband (Germany), Omni Mor Trio (Israel), Vivian (Portugal), Yazmin Lacey (UK) and Kenya's stellar acts; Kato Change, the Ghetto Classics and Safaricom Youth Orchestra.
Morgan Heritage
Composed of siblings Peetah, Mojo, Una, Lukes and Gramps, "Reggae's Royal Family" was in Kenya in June for the Tomorrow Leaders Festival.
Their brainchild, Tomorrow Leaders Festival was a flagship project that they said aspired to support the youth by providing leadership programs in Africa.
The much-hyped June 8 concert didn't, however, live to its billing; according to some disgruntled fans, and was marred with shambolic organization that led to some slated artistes being booed off stage or failing to perform altogether.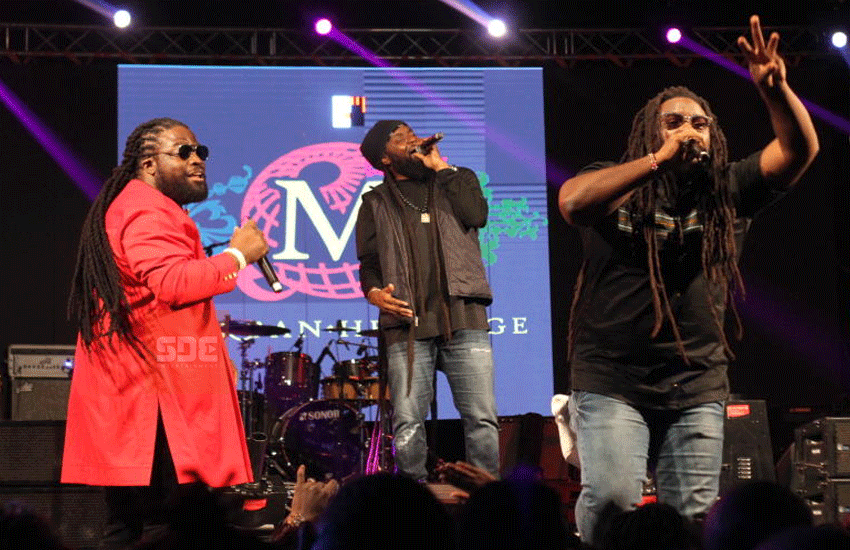 In the roaster were over 10 entertainers including Jua Cali, Wyre, Naiboi, Femi One, KRG the Don, Diamond Platinumz, Yemi Alade, Alaine, J Boog, Stonebowy, Jose Chameleone, Gravity Band, Rophanan and Stanely Enow among others.
Alaine and Jboog 
As stated above, Lover's Rock songbird Alaine and California born Jerry Afemata alias Jboog were in Kenya courtesy of Morgan Heritage Foundation project, 'Tomorrow's Leaders Festival'.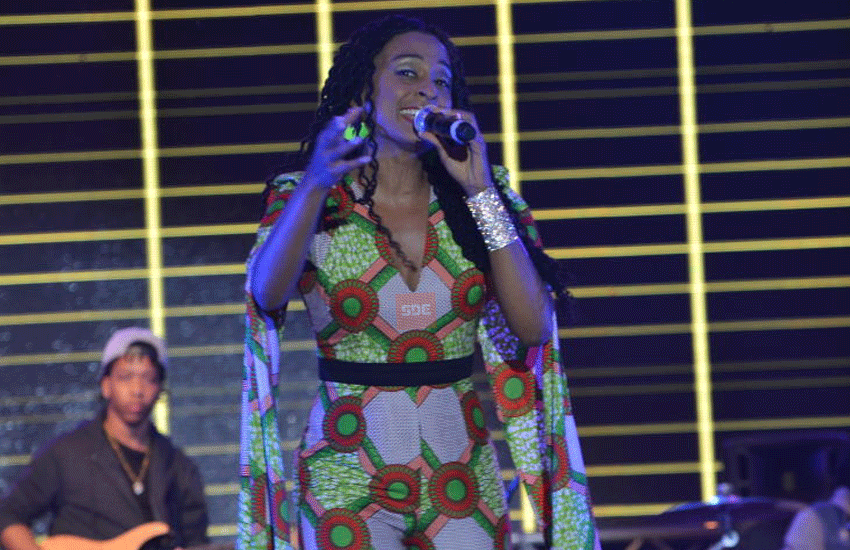 The two enjoy a cordial working relationship and in 2015 collaborated for the hit song Don't Walk Away.
Konshens 
Born Garfield Spence in Kingston, Jamaica, the artist was live in concert at the Ngong Race Course, Nairobi, on September 7 for the eagerly awaited Hype Fest.
Adored in Kenya, the Gyal a Bubble, Bruk off Yuh Back and Do Sum'n hitmaker danced off reports that he had split from his wife of two years Latoya Wright by riveting the Nairobi night with a three-hour performance.
Other stars that performed at the Fest included The Kansoul, Sailors, Nviiri the Storyteller, Bensoul and Ethic.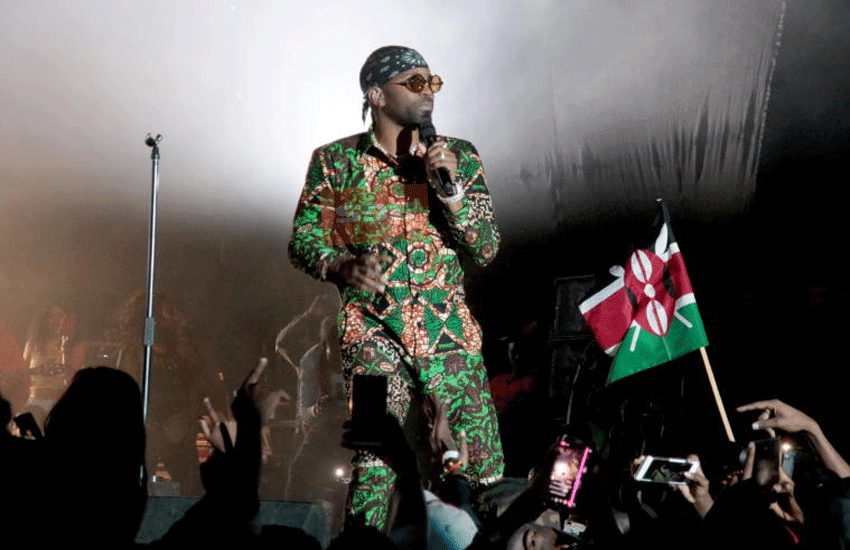 It was not smooth sailing though. Several revellers were injured after a stampede occurred at the venue occasioned by surging numbers that overwhelmed security, according to organizers - HYPEXP Group Limited.
Alpha Blondy
Born Seydou Koné in Dimbokro, Côte d'Ivoire, Alpha Blondy rocked the 27th edition of Koroga Festival after a six-year hiatus following his no show move during celebrations of Kenya's 50th independence.
Blondy's exhilarating two-hour performance at Two Rivers Mall Grounds was one for the ages as he serenaded the thousands in attendance including Mombasa Governor Ali Hassan Joho with his divine Peace in Liberia, Sweet Fanta Diallo and Brigadier Sabari among other hits.
The timeless star to take to the stage with his cocktail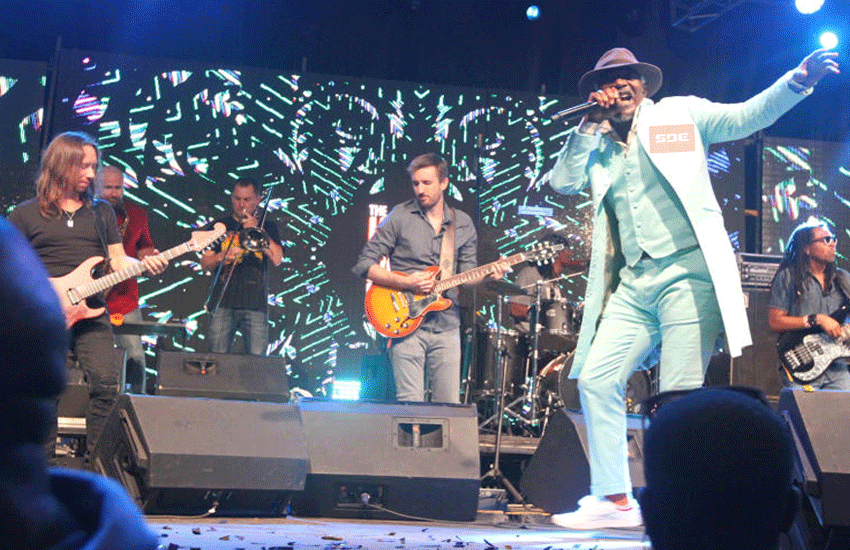 Wyre the Love Child and Redsan joined the Hunter College (New York) and Columbia University alumnus on stage.
Chris Martin, D-Major and Future Fambo
Jamaican heartthrob Chris Martin was in Kenya in November alongside compatriots; D-Major and Future Fambo for the highly anticipated 'Big Deal Concert' at Impala Grounds, Nairobi.
Originally scheduled to take place at the iconic KICC grounds, the event was moved to give way for the African, Caribbean and Pacific Group of States (ACP).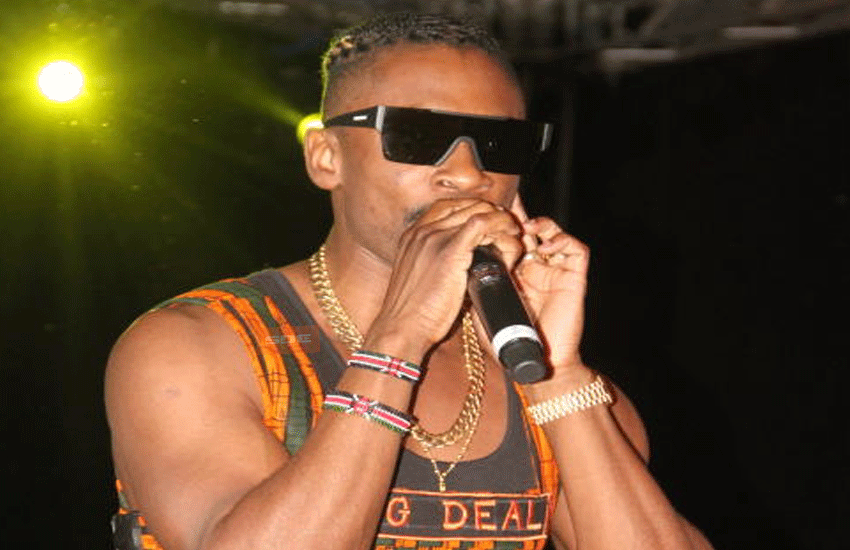 A change in venue that would later haunt the organizers after some revellers, on the day of the concert, took advantage of the lacklustre setup and stormed into the grounds. Several partygoers were mugged and assaulted.
"Now, I see a few reports about my concert in Nairobi this past weekend and how my performance was marred by muggers and the lack of proper security. Whilst performing I did see a few scuffles that threw me off but I didn't know the magnitude of what was happening.. I'd like to extend my sincerest apologies to those affected by those criminals who targeted my awesome supporters who braved the inclement weather to come, enjoy and sing some #SweetSugahReggae wid mi! Mi vex yf," apologized Martin.
The chaos notwithstanding, he gave it all and showed with a magical blend of art and melody why he is an A-list star.