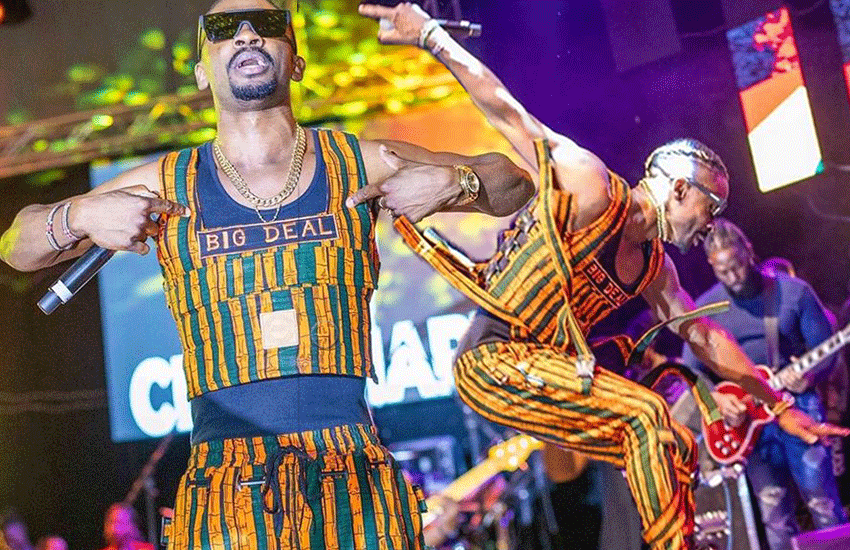 Jamaican reggae and dancehall star Chris Martin has thanked Kenyans who braved the rain and turned up in their thousands at Impala Grounds, Ngong Road for the Big Deal Concert on December 7.
Buoyed by the massive turnout and adoration from his legion of fans, Martin stated on social media soon after the event that he was humbled, and, cannot wait to tour Kenya once more.
The Let Her Go crooner who took the stage at around 3 am, Sunday, noted that whilst he cannot repay the love with his earthly possessions, he was moved by the grand gesture extended to him in Nairobi.
"Nairobi! I am humbled! The love you showed me tonight, I'm that rain...if I spent all the money/valuables I possess I could not pay u for the love u gave me tonight!!! Thank you!!!! I love you all very much!" He wrote on Twitter.
On Instagram, Martin singled out celebrity designer David Avido; the creative behind Lookslike Avido.
According to the singer, Avido -who dressed him for the highly-anticipated concert, is a truly talented fashionista flying the Kenyan flag high.
"Thank you Nairobi...tonight was pure love! I'm Humbled. David Avido thank u for sharing ur talent with me for my outfit!!! You are truly talented and the +254 is very proud of u!!! Thanks to all my supporters and reggae and dancehall lovers who took on the rain and mud, stayed with me and showed me and my friends so much love!!! Can't wait to come back"
As the showstopper, Chris Martin's high octane performance that spanned over an hour was preceded by acts from compatriots; Damian Codlin a.k.a. D-Major and Future Fambo as well as Kenyan songbirds; Bensoul, Elani and Masauti among others.
Similarly celebrated in Kenya, D-Major did not disappoint at Impala and belted out his RnB fused reggae hits such as Girl of My Dreams and That's What Love is About.
Future Fambo, on his part, 'Puff Puff Passed' his heart out and revealed his star power as he joined the revellers in a note by note singalong.