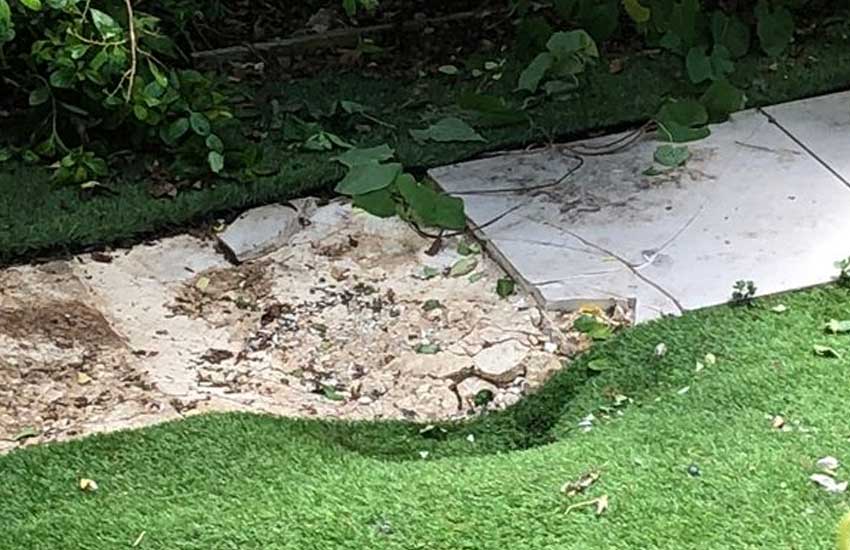 The Government is yet to identify the stowaway passenger who fell to his death as a plane landed at London's Heathrow Airport.
The body of the unidentified man fell off the landing gear of a Kenya Airways aircraft moments before landing.
More than a week since the incident occurred, the multi-agency team established to investigate the incident said yesterday the body was yet to be identified.
Read Also: PHOTOS - Garden where Kenyan Airways plane stowaway fell 3,500ft
The team said it was analysing fingerprints, and that everyone who was on duty on June 30, had been accounted for.
"The Multi-agency team conducting the investigation has reviewed more than 1,000 hours of CCTV footage," Kenya Airports Authority (KAA) said in a statement yesterday.
"No finding of intrusion or suspicious activity has been observed on the recordings."
The authority noted that employees who were on duty on June 29 and 30, were still being interviewed.
"So far none of the interviewed ground staff and crew have reported any suspicious activities or observations during the period in question," KAA said.
Read Also: Meet stowaway who survived 10 hour flight by hiding in landing gear
"No evidence has been found that the airport's perimeter wall has been breached. The multi-agency team that involves various security organs is continuing with investigations into the incident, with the identity of the stowaway passenger being a priority."
The incident raised questions on the seriousness of checks at the Jomo Kenyatta International Airport (JKIA) before planes take off.