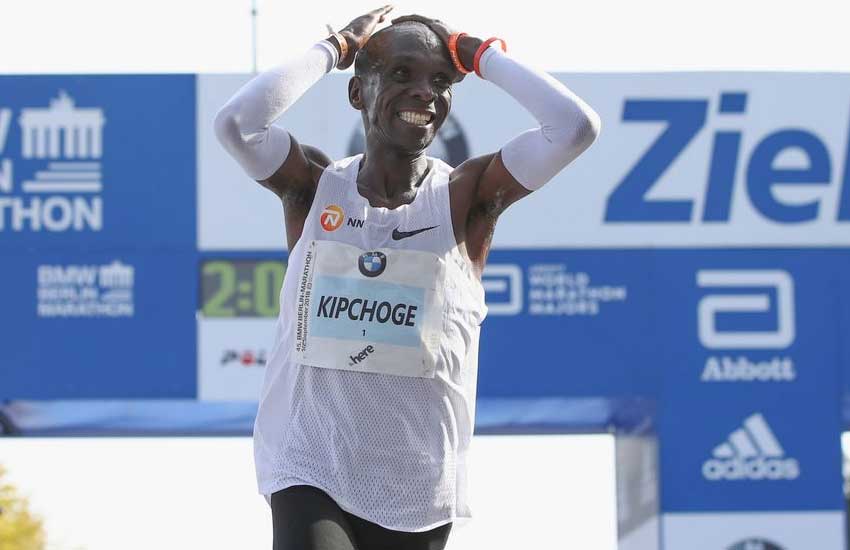 Investment stands out as Olympic marathon champion Eliud Kipchoge's subject of conversation. Kipchoge has invested in real estate and farming in Uasin Gishu and Nandi counties.
He is so simple that he cannot attract a passing glance. But so too are other talented and successful professional athletes who are not celebrated at home.
Last May, even the familiar Jomo Kenyatta International Airport and Eldoret International Airport welcoming parties, complete with Government and Athletes Kenya functionaries, ululating friends and relatives, upcountry buses decked with twigs, and the trademark sip of mursik (sour milk) for the conquering heroes, was all too much for Kipchoge.
That's nothing compared to the swooning madness that some sports stars, like India's cricket players, have to endure from fans.
Kipchoge says he has unbridled love for athletics that inspires him to win races.
"I compete to win the race. I don't think of money while competing and I believe that's what helps win races and stay long in competitive running. Thinking about the amount of money you will get while in a race is driving at 160km per hour along Thika Road, which is quite a risk.
"As an athlete, I believe that you must invest once you start earning and ensure you save your earnings. As much as there is the allure of money, run for the sport and the money will follow," he said.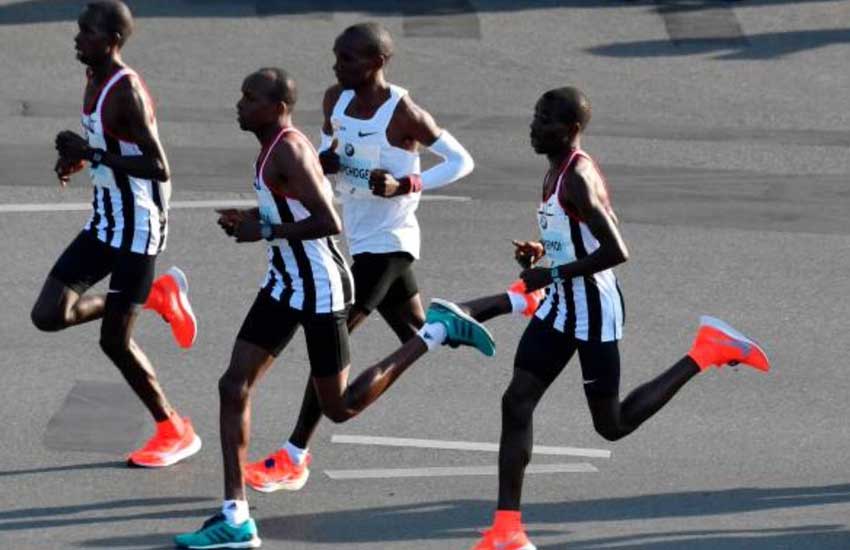 He engages in tea and dairy farming and has invested in real estate. "I am not a large scale farmer but I love real estate. It's not so demanding," said Kipchoge, who is a brand ambassador for Isuzu.
It takes a bit of coaxing for him to speak about his investments. He is an avid reader and loves quoting from American author John Mason: The Impossible is Possible and Imitation is Limitation.
Kipchoge says he draws inspiration from motivational books. "I read at least two books a month. If you want to actualise your dreams, just be with the right people and read good books. For me, books are very loyal friends."
He is reading Shoe Dog, by Phil Knight – the co-founder of America's sports apparel Nike.
"This is a very encouraging book. You get to know how you can grow a small business idea into a big enterprise. As a Christian, I believe that whatever investments I accumulate must trickle down to at least my grandchildren.
"I spend time training from Monday to Saturday morning at the camp in Kaptagat. From there, I spend time with my family. I prefer a low profile life it fits me."
He says he sees no reason why money can change the character of an athlete who has won a mere Sh50 million when uneducated farmer in Uasin Gishu can spend a similar amount in wheat farming for 2,000 acres and "goes ahead to pray to God for rain."
"Assuming you have Sh50 million in your bank account and keep on bragging around. Here comes uneducated farmer who can use the Sh50m only to plant his wheat for a season. The farmer cannot even be noticed as he walks in town."
Would you like to get published on Standard Media websites? You can now email us breaking news, story ideas, human interest articles or interesting videos on: [email protected]