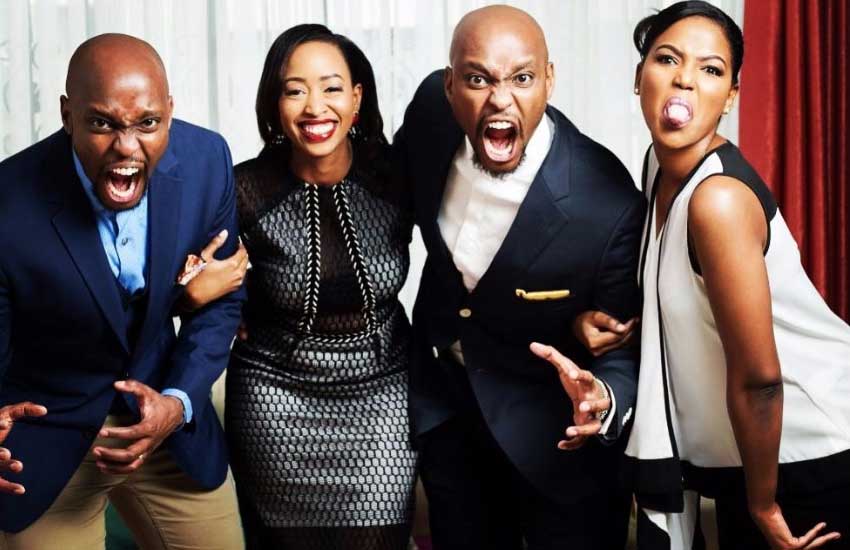 Eddie and Paul Ndichu, the twin brothers who are married to media personalities Janet Mbugua and Maureen Momanyi respectively are set to launch a new show.
Following a nudge from his wife, Eddie revealed that he has been working on the project Dubbed Double Opinion, DO2, and the excitement is real.
"Excited to announce today a new personal project I've been working on after a bit of a shove from the Mrs. @officialjanetmbugua @mwaurasworld,'' he posted alongside a short teaser of their upcoming show.
"Introducing Double Opinion (DO2) #DO2 in science means the global delivery rate of oxygen to tissues per minute. For us, it's a new content platform to deliver simplicity and understanding through two points of view and perspectives that otherwise seem similar," wrote Eddie.
The two brothers who have a background in the Finance world will offer in-depth analysis on all things finance and technology.
"We chose to focus on all areas technology but mostly affecting financial services (FINTECH) in three broad areas: 1.The journey of Money and Value 2.The evolution of Technology and Information 3.The Human story and their Behaviour. Look out for the first post August,'' he added.
The show is set to be rolled out on August 1st.
Their wives, Mbugua and Momanyi, have carved out a niche for themselves and build a name in the Vlogging community.