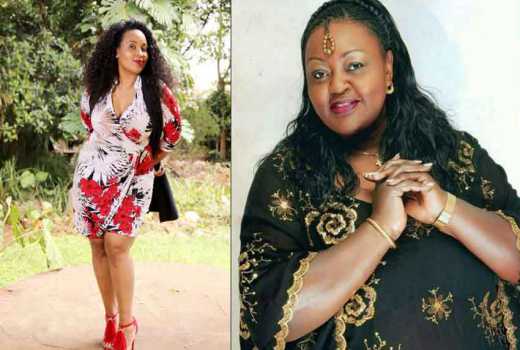 Former TV and radio presenter Sheila Mwanyigha has paid tribute to the late legendary afro jazz singer Achieng Abura.
Mwanyigha released an 11-minute clip of the interview she had with Abura on her Vlog, 'Sheila Lives Out Loud,' before she passed away in in 2016.
Mwanyigha recounted the moments she shared with the larger than life singer weeks before her death explaining that the interview with the former Tusker Project Fame (TPF) principal changed her life forever.
''She was on my show speaking candidly about her life and her son's illness before she passed on...
''The vlog has changed my life completely. I understand completely that there are no coincidences in life and in just allowing myself to tell the stories, then I'm living my purpose!'' Said Mwanyigha.
Having bagged a deal with the Waterfront in Karen where she will be vlogging from, Mwanyigha promised her viewers great content including interviews with Tanzanian artist Nakaya who is rumored to be relocating to Kenya.
''It feels so good to partner with water front, in between we've had some deals but getting a deal for a whole season it's always exciting. We are really looking forward to the new season which starts in two weeks,'' said Mwanyigha.
It is currently in its 5th season.
Achieng Abura will forever be remembered as a great voice in the Kenyan music scene. She passed away in 2016 while undergoing treatment at the Kenyatta National hospital.