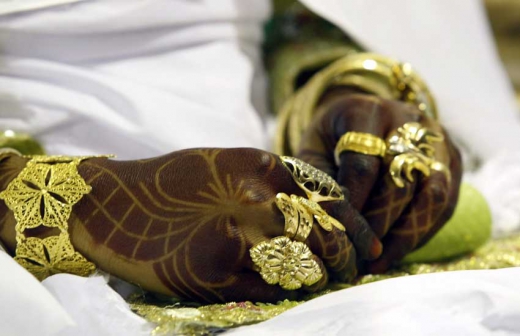 Unmarried couples in Burundi have less than two months to marry
This is according to a law aimed at 'controlling Burundi's ballooning' population
The law will require couples to marry and register their unions with the government
Unmarried couples in Burundi have less than two months to legalize their relationships or face fines or jail time.
This is according to a law that was signed by President Pierre Nkurunziza aimed at 'moralizing the Burundian society.'
Speaking to Aljazeera, Martin Nivyabandi a Human Rights Minister stated that after December the law will take effect.
"After December punishment will be rolled out to those couples who will not be legally married…If they don't respect the law some of them will be taken to court and jailed," said Nivyabandi.
Muslims interviewed by Aljazeera lamented that the law by President Nkurunziza was infringing on their religious beliefs, customs and practices.
They stated that the requirement for men to register one wife went against their customs to marry up to four wives.
"It will be unfair if the law forces the man to register only one wife, what happens to the other wives?" Posed Amisa Hakisimana.
Burundian government has been piling pressuring on unwed couples across the country to tie the knot in what it claimed was a solution to the surge in population over 'illegal marriages', polygamy, bigamy and teenage pregnancy.
Officials have reportedly been organizing mass weddings to enact the president's orders.