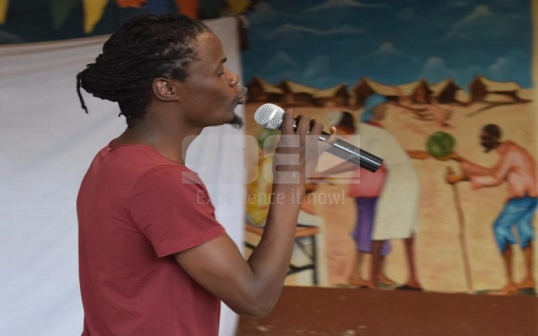 Rapper Juliani (Julius Owino) is planning a fundraising concert for rap group Kalamashaka.
Kalamashaka is the rap trio from Dandora that created hit music including Tafsiri Hii and Fanya Mambo and are one of the pioneers of Kenyan urban music.
Member of the group are currently living in misery and Juliani wants to help them out.
"Right now I'm up to several projects with one of the being Dandora Hip Hop City, where I am trying to help the society. For instance, currently I'm partnering with several sponsors in a mega fundraising concert set to happen two to three weeks from now to help out Kalamashaka," Juliani said.
He lamented how the society has neglected the group, which had some of the far reaching songs that addressed life issues.
"We are thinking of buying their songs and repackaging them again. Kalamashaka did so much for the industry but look at them now: they are neglected; nobody cares about them," the former member of Uko Fulani Mau Mau added.
Hip hop artistes and groups have been invited to perform at the concert alongside Kalamashaka, including Mashifta, Uko Fulani, Wenyeji, among others.