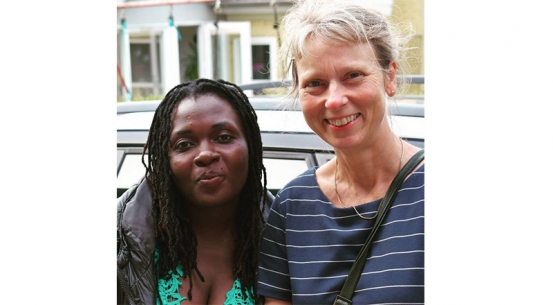 It really helps when your current spouse and ex get along doesn't it? That is the case for Henning Nielsen, Nyota Ndogo's Dutch husband.
The coast based singer got the chance to hang out with her husband's ex-wife and could not hide her gratitude for her kindness towards her.
Nyota Ndogo who got married last year revealed a few days ago the sad reality many women go through.
In a post she wrote how no man pays attention and even calls you ugly then once you're married they start popping up from everywhere.
''Wakati ujaolewa hakuna akutakae kwanza unaitwa ugly.ukiolewa unabadilika nini? Naona watu wameanza kutumwa.'' Her post read.