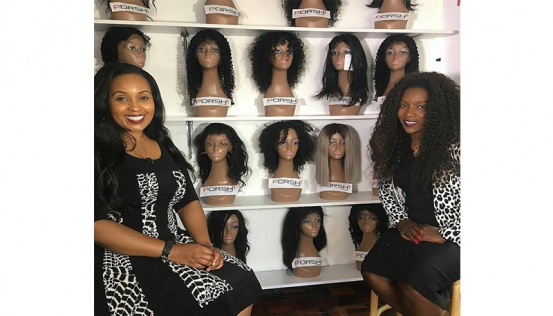 Celebrity hair stylist Jayne has come a long way and will soon start reaping from the seeds of her hard work. From a stylist to the owner of her own hair company, the hair stylist works with great women in Kenya including Sheila Mwanyigha, Anerlisa Muigai, Victoria Kimani to mention a few. During a recent interview with Sheila she revealed the big news that will be a game changer in the local hair industry.
''Scaling up a business is a challenge, but it can be done! Join the Founder of Porsh Hair, Jayne Okoth on moving beyond running a successful HairSalon to East Africa's first human hair assembly plant. #SheilaLivesOutLoud
Queen of @porshhair.'' Sheila Mwanyigha posted.
Jayne is also a recipient of the 40under40 award for top stylist. This comes as good news to Kenyan women who will have the chance to purchase good affordable hair.