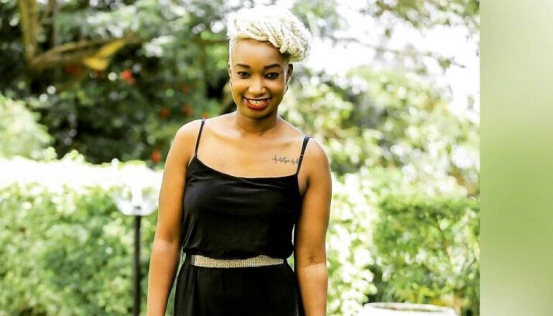 Until you realize you are almost at that point of no return, then and only then will you appreciate the value of life. This happened to be radio and TV presenter Tallia Oyando's on Sunday after she fell ill unexpectedly and had to be rushed to hospital for urgent medical attention.
Although she was treated, she did not reveal the cause of her sudden illness that left her shaken.
''Yesterday I suddenly fell ill one minute I was OK and the next I was screaming in pain (screaming is an understatement pain is also an understatement). It was so sudden I honestly thought this was it. I prayed hard. My G, my sister my friend@gwanalo rushed to my aid put me in her car and drove like a maniac to the hospital. And when I wasn't getting the help needed she became the total woman and I got treatment.
 Today I say Thank you and I love you to bits.... That saying of you should know people is now #YouShouldKnowGloria after 5 different injections to get the pain down scans, a drip and lots of medication, I'm good today. God is good. Thanks mommy and Dickens for coming through. Giving thanks for life.... I'm good guys. It's good to have friends you can rely on. Counting blessings...'' She posted on her social media.