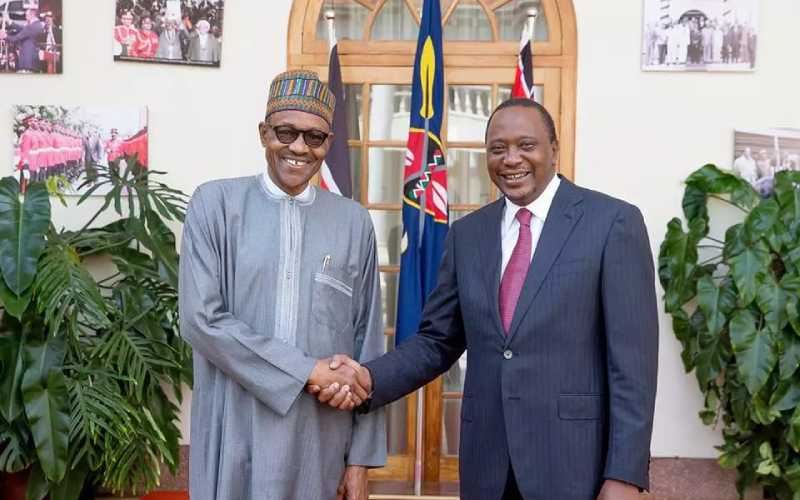 Kicking out a Head of State from a social media app or limiting what they post is a delicate balance between protocol, ego and standard social media rules.
When it happens, it becomes an alarming act that sparks a divided opinion. The president's supporters up in arms and his opposition smug after temporarily winning the battle.
One of the latest limitations placed on a president's social media has been Twitter's deletion of Nigerian Head of State Muhammadu Buhari's tweet.
Early this week, the California-based social networking site took down a post by the West African president which referenced the 1967-1970 Nigeria civil war, a move Twitter representatives termed as necessary due to "violation of Twitter rules".
The president's tweet was a tense statement reportedly directed towards the Igbo people who predominantly occupy the South East of Nigeria.
The post referenced a repeat of the war that was sparked due to dissatisfaction of the people in the South East, who felt that they could not coexist with the Nigerian government's northern-dominated federal government.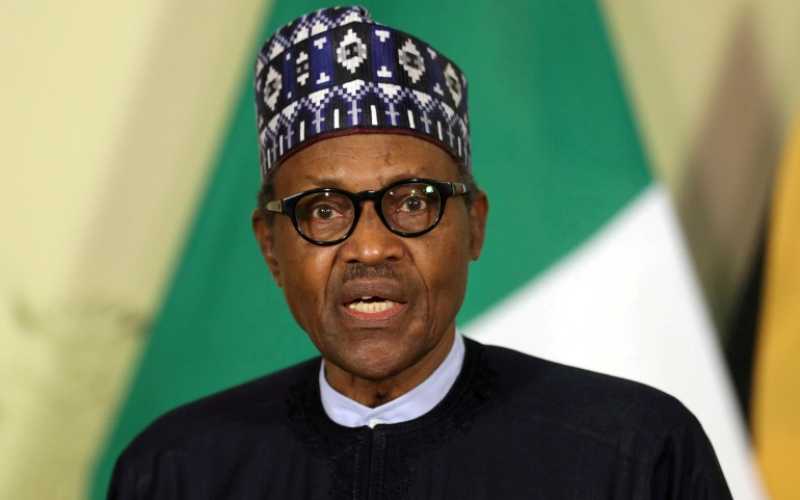 "In 1967, following two coups and turmoil which led to about a million Igbos returning to the south-east of Nigeria, the Republic of Biafra seceded with 33-year-old military officer Emeka Odumegwu Ojukwu at the helm.
The Nigerian government declared war and after 30 months of fighting, Biafra surrendered. On January 15 1970, the conflict officially ended," wrote the BBC in a 2020 recount of the events 50 years on, noting that over a million people died in the conflict.
The controversial tweet, posted on June 1 read, "Many of those misbehaving today are too young to be aware of the destruction and loss of lives that occurred during the Nigerian Civil War. Those of us in the fields for 30 months, who went through the war, will treat them in the language they understand."
While the president did not mention any specific group of people, the post angered social media users and activists, who felt that he had not condemned the Boko Haram militants committing armed robbery and assaults in the North, leaving civilians in constant fear.
Soon after the president's tweet was taken down, the Nigerian government announced that it was suspending Twitter in the country.
"There has been a litany of problems with the social media platform in Nigeria, where misinformation and fake news spread through it have had real-world violent consequences," the Nigerian government said in a statement.
In response to the ban, Twitter said that it was "concerned", terming access to open internet as an essential human right in the modern society.
"We will work to restore access for all those in Nigeria who rely on Twitter to communicate and connect with the world," wrote Twitter through a post on their public policy page.
Digital marketing strategist Janet Machuka said that social media is created to provide a space where anyone can speak their minds, but the dynamic is different when it comes to leaders, especially heads of state.
"Ideally, countries should have good public relations teams in charge of the president's page, and where the president chooses to run his own page, he should always keep in mind that he is not doing it for himself. He must remember the community which he serves and consider how he is making them feel," said Machuka.
The digital media expert added that while a head of state has a right, just like the rest of us to express himself freely online, it is crucial for him (or her) to be empathetic.
"It is a platform where anyone can react, so think first before posting. It is up to leaders to separate leadership from their own emotions. After all, negative and insensitive comments spread faster," said Machuka, adding that she would recommend leaders to have a good team to guide them on the dos and don'ts of social media.
Nigeria's Twitter ban was unsurprisingly commended by former US President Donald Trump, who has had his fair share of the social media cat and mouse game.
The former PROTUS was last week suspended from Facebook for at least two years.
"Congratulations to the country of Nigeria, who just banned Twitter because they banned their President. More countries should ban Twitter and Facebook for not allowing free and open speech—all voices should be heard," Trump reportedly wrote in an emailed statement, adding that he should have done the same while in office.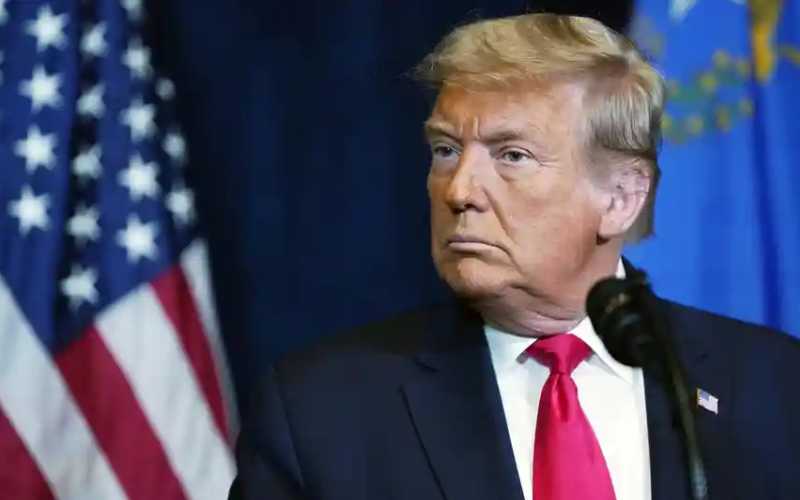 The disgruntled former president found himself kicked out of Facebook and Instagram early this week over posts he made over the US Capitol riots.
The riots were conducted in the US capital by Trump supporters early this year, triggered by his defeat in the 2020 presidential election.
After his supporters attacked the capital in January, destroying property and causing the death of at least five people, his response, which sympathised with the rioters was widely condemned.
Facebook temporarily banned his account at the time, stating that an oversight board would look through the matter and decide Trump's fate on the app.
"Given the gravity of the circumstances that led to Mr Trump's suspension, we believe his actions constituted a severe violation of our rules which merit the highest penalty available under the new enforcement protocols," wrote Facebook Vice President of Global Affairs Nick Clegg in a June 4 statement.
The social networking site added that his account would remain suspended until January 7 2023, and that at the lapse of that time, experts would assess whether the risk of public safety was receded.
Trump had already been banned permanently on Twitter, with the networking site saying that the decision was reached due to risk of further incitement of violence.
"After close review of recent tweets from the Donald Trump's account and the context around them, we have permanently suspended the account," wrote Twitter on its Twitter Safety page.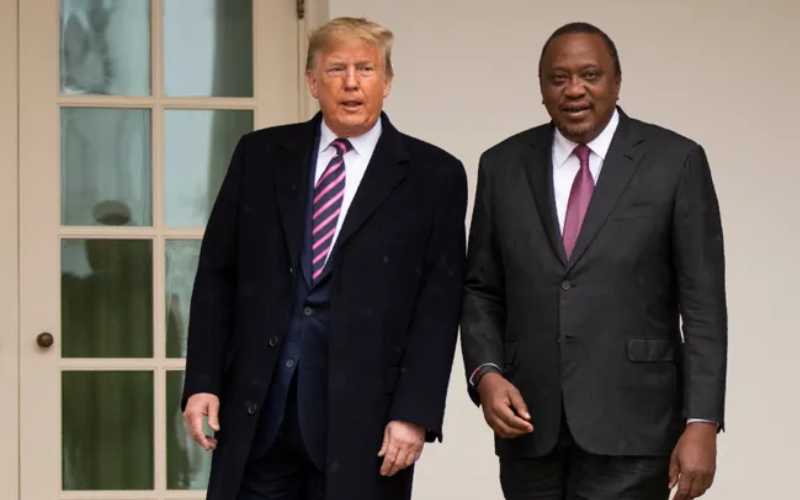 Back home, President Uhuru Kenyatta has had his own complicated relationship with Twitter, leaving the app without much explanation in March 2019, much to the surprise of his 3.6 million followers. His Facebook page was taken down soon after.
The president later hinted that online bullies contributed to his exit, further cementing the reputation of Kenyans on Twitter (KOT) as relentless, harsh and ruthless.
"Ata Twitter niliondoka huko nikaona hiyo kitu ni bure ni matusi tu. Unakaa hapo unasoma hulali. Afadhali nilale nipige story na mama…nilale niamke niende kufanya kazi," Uhuru said at a BBI rally in November 2020, referring to Twitter as a stressful place full of insults - capable of making one lose sleep, and saying he would rather have a chat with The First lady than actively participate on the networking site.
State House Chief of Staff Nzioka Waita said the move was informed by unauthorised access to the President's official social media handles and that 'necessary remedial measures' had to be undertaken.
Now, Uhuru's professional activities are updated on his official Facebook State house page, State House Kenya.