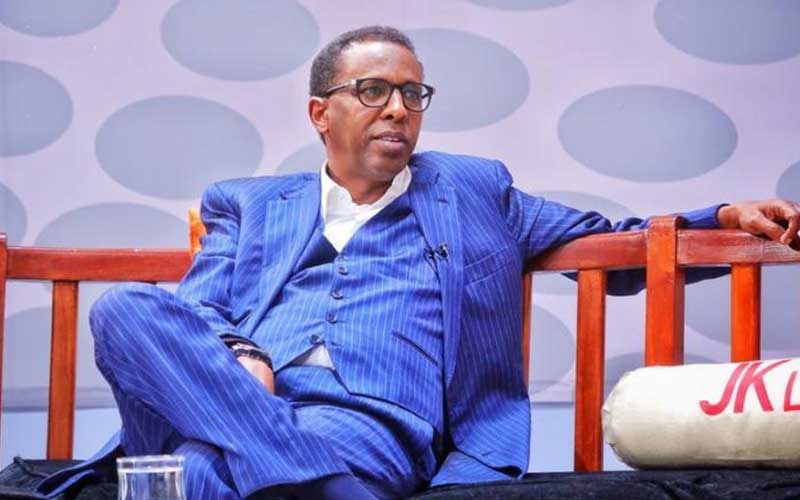 Renowned city lawyer Ahmednassir Abdullahi truly eats life with a big spoon. And he has no apologies.
'The Grand Mulla' for one, is a sucker for designer brands. One of his Brioni suits for instance cost him Sh1.2 million.
"I have good taste in clothes - suits, shirts, ties and shoes. All my jeans are and most of my suits are by Brioni. I'm into labels.I shop when I travel and my clothes remind me of where I have been," he once said in an interview.
Brioni is the revered Italian designer house, where American presidents Donald Trump and George Bush also shop for suits, as is Prince Albert II of Monaco and business tycoon Chris Kirubi.
All the designer clothes by Brioni are custom-made, specially tailored for clients, whose names are included on the label.
Ahmednassir's blue, striped Brioni suit costs Sh1.2 million. This revelation came to light when a woman named Asha Mohammad challenged the lawyer to wear designer suits and not Chinese clothes.
Also Read:TV girl asks her boss for a date to 'protect' her job from a 'poached' presenter
The Grand Mulla had then told Jeff Koinange during a televised interview that his domestic electricity bill was in the neighbourhood of Sh220,000 a month, yet "I don't run a medium-sized factory."
Asha twitted to Ahmednassir: "Try and save on your electricity bill so you can buy a decent looking suit and not the cheap Chinese one you are wearing."
Miffed, the senior counsel hit back: "I probably should not bother to tell this to a little girl who has never heard of a Brioni tailor made suit. But the suit I wore last evening for Jeff Koinange's show is tailor-made by Brioni's master tailor for $12,000 (Sh1.2 million)."
Ahmednassir's suit had his name on the inner label.
He also once told Business Daily that, "I have never bought a fake in my life. Never! I went to Hong Kong once with a lawyer friend of mine and bought this watch I'm wearing for Sh870,000. I live for today. I don't save money, I don't care what happens tomorrow. Only God has plans for tomorrow."
The price of Ahmednassir's Montblanc pens oscillate between Sh40,000 and Sh300,000.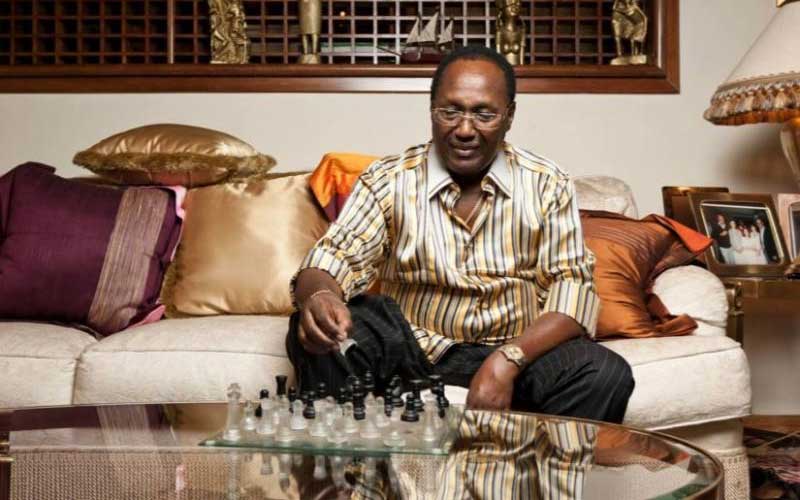 In January last year, his close friend, and Saudi Arabia-based bank executive Wehliye Mohamed, revealed on Twitter that Ahmednassir had purchased a Bentley Bentayga 2017 model worth around Sh20 million.
Ahmednassir bragged that: "I drive a Porsche Cayenne, Toyota Land Cruiser and Land Rover Discovery. I will never drive a Mercedes Benz or Range Rover. I'm never into what other people like."   
But he is not the only Kenyan whose suits cost  more than Sh1 million. Business magnate Chris Kirubi also shops at Brioni.
The wool for his suits, Kirubi once told Going Out Guide magazine a few years back, is bought in America or England.
And it's not just any wool, but one with a weave of between 150s and 180s spins, the finest in the market. The material is then flown to Brioni for tailoring. Kirubi boasted at the time that he was one of the most expensively dressed men in Kenya.
Since few local drycleaners can handle the material, Kirubi flies with his suits to be cleaned in Paris or London during his travels abroad. 
Also Read: TV queen takes on Ahmednasir Abdullahi over 'booty size' comment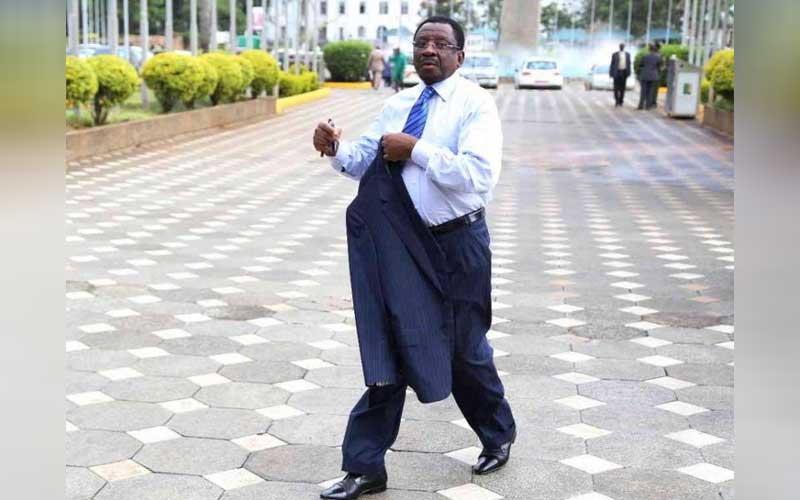 Other expensively dressed personalities include lawyer Siaya Senator James Orengo who has a penchant for pricey, well-fitting, pin-striped suits that frame his lithe frame.
Miguna Miguna in his 2012 memoirs, Peeling Back the Mask, claimed that during one of his foreign trips when he was the minister for Lands, Orengo bought himself  a suit worth Sh500,000, two belts worth 40,000 each and a shirt worth Sh80,000.
The late Makueni Senator Mutula Kilonzo was also in the trip and Miguna heard him complaining: "What's wrong with Jim? I'm not poor, in fact, I'm probably richer than Jim, but I cannot spend that kind of money on clothes."
The above figures, however, can't hold a candle to fiery trade unionist Francis Atwoli. He revealed during a Jeff Koinange show that his gold Franck Muller wristwatch cost him Sh5 million.
"Somebody was saying that this watch is worth $20,000. That is about Sh2 million. That is not the price of my watch. This is a Franck Muller. My watch is pure gold and cost me more than Sh5 million. I paid the money in instalments," revealed Atwoli.