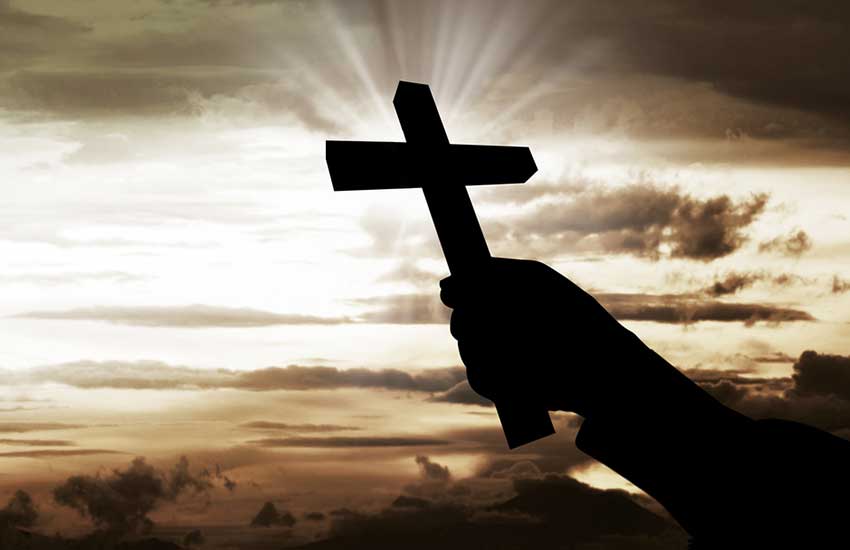 A witchdoctor from Kitui has revealed how a woman approached him, asking him to give his life to Christ.
'Dr Quick' Kinyamasyo narrated to The Nairobian that on October 20, as he was busy treating his customers, a woman showed up at his 'healing parlour' in Mbitini market.
She told him that she had been directed by God to ask him to repent and give his life to Christ.
"She told me she had been sent by God and advised to instruct me to repent and get saved. When I asked her who she was, where she was from and how God sent her to me, she refused to disclose anything, insisting that God wanted me to get saved," the witchdoctor told The Nairobian.
The woman then gave the witchdoctor her pastor's number to confirm it was not a hoax.
"When we called the number, a man picked the phone and identified himself as Pastor Njiwa from Pentecostal Churches of Uganda (PCU), where the woman worships. The man told us he was the woman's pastor and he was aware of God's message to 'Dr Quick," he said.
The pastor informed the witchdoctor that indeed the woman had been sent by God.
"The lady comes from my church and we are based in Uganda. She told me of the vision she received from God who sent her to the witchdoctor to get saved. It is true she delivered the message to him in Ukambani and she travelled safely back," the pastor claimed.
Asked why God chose 'Dr Kinyamasyo,' among so many other witchdoctors, the pastor said: "That is God's plan. It is God who directed her to Ukambani, a place she had never been to before."
The Nairobian also talked to the woman who said that God appeared to her in a vision with a message for the witchdoctor.
"God speaks to His servants in different ways. He appeared to me in a vision and instructed me to go and tell the witchdoctor to repent, get saved and serve Him. That is exactly what I did. I did not go beyond God's instructions," she said.
The woman said that in the vision, God showed her the witchdoctor's face and gave her directions to his rural home.
"It was sometimes last year when God appeared to me, but I did not have bus fare to travel to Kenya. A well-wisher catered for my fare. I travelled and delivered the message to him. It is now between him and God. He should pray and ask God what He wants of him," she added.
However 'Dr Quick' who is famed for neutralising witchcraft and rendering witches and wizards powerless by administering an oath known as ngata is not convinced.
He believes the two are either con artists who wanted to extort him or were being used by his competitors to 'slow' him down.
"How do they know I am not saved?" he posed.
Would you like to get published on Standard Media websites? You can now email us breaking news, story ideas, human interest articles or interesting videos on: [email protected]
Related Topics