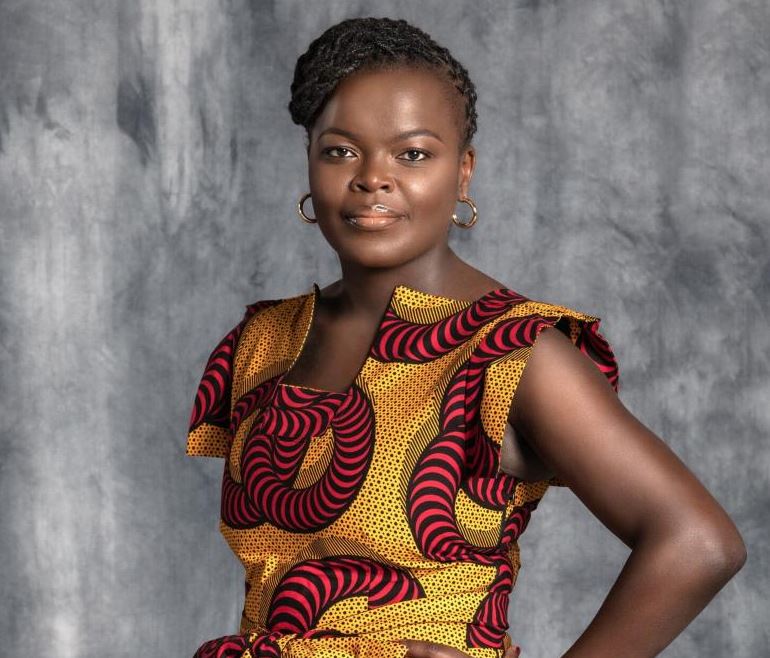 Being a creative or artistic person is not a choice. Rather, is a gift.
The creative person cannot stifle his or her creativity, nor can they deny their impulses to create without repercussions to their happiness. The creative person finds true joy in the act of transposing one's imagination onto canvas, or into a song, or through written or spoken word.
The act of creating is what gives creative people purpose and meaning. Since I can remember, I have drawn and doodled and sang and played at every opportunity I can get. And as a creative, a lack of creative outlets in my day-to-day life usually results in having a foul mood, excruciating boredom, and general malaise.
In a speaking engagement for TedX, the current manager of content from Africa for Netflix, Dorothy Ghettuba, spoke of the disillusionment she felt at her parents' condemnation of her chosen field.
Throughout her time at Alliance Girls High School, she found her true passion lay in performing on stage as an actress. She describes an exchange with her parents where she stated, "I have decided I want to pursue theatre and film and I am going to be an actress.". Her parents' response was to ask, "Are you crazy?", and promptly instruct her that she was going to be a lawyer. Many Kenyan creatives can relate to Miss Ghettuba's story.
Where does this stigma come from? The answer is a complicated one. The suspicions around 'wasanii' are deeply rooted in our culture. It is perhaps one of the last vestiges of a hangover from a different era, in which artistes and creatives were actively slandered as enemies of the state, radicals, dandies and fools.
It was creatives, most notably authors, playwrights and artistes who were some of the loudest critics. The most well-known example is, of course, Ngugi wa Thiong'o, whose plays and novels openly criticised the tyranny, and the injustice still experienced by the majority of Kenyans after independence.
In 1976 Ngugi produced a play entitled Ngahika Ndeenda (I will marry when I want), which highlighted the disparity between working-class Kenyans and political elites, who as Ngugi asserted simply took up the mantle vacated by the colonial government.
Because of the play's political subject matter, Ngugi was detained in Kamiti Maximum Security Prison for a year, before fleeing into exile to avoid further harassment for his work.
Ngugi rightfully urged Kenyans not to forget the years the country endured dictatorial rule, stating in a 2007 interview that "During the years of dictatorship, we would whisper anything. ... We always looked over our shoulders".
Indeed, as Ngugi asserted back in 2007, "The consequences of 22 years of dictatorship are going to be with us for a long time."
Perhaps the continued stigma that surrounds artistes is just another lingering symptom of the past.
When I exhibited my work at the Kioko Mwitiki Gallery during Valentine's Day weekend in 2021, a middle-aged gentleman came the exhibition with his son. He paid such close attention to the detail of the works exhibited that I guessed he too must have been an artiste.
He was enthralled by the paintings, and I could see him tracing the lines of the drawings meticulously with his eye as he held his chin. Once we started talking, he quickly admitted to being an artiste, but not by profession, but rather by hobby.
The gentlemen told me how he was an avid painter in the late 80s and 90s, but he had to give up the profession as he could have made more money elsewhere.
I could see how passionate he was about art as he frantically told me about the work he used to paint, where he used to exhibit and the friendships and camaraderie he used to have with other artistes.
I do not remember what occupation he told me he held after giving up art, but that did not matter. What made an impression was how the gentlemen's eyes lit up the moment he entered the gallery, and how passionate and creative he was. Most of the disdain often received from artistes and creatives by their immediate families often comes from a place of genuine concern.
A career in the arts is not seen as a profitable trade by any stretch of the Kenyan imagination, and fair enough: The art market is incredibly small, and the preserve of the wealthy few with enough expendable income to purchase and collect pieces. It can also be extremely difficult to break into the creative industry at large, be it as an actor, musician, or writer.
Related Topics