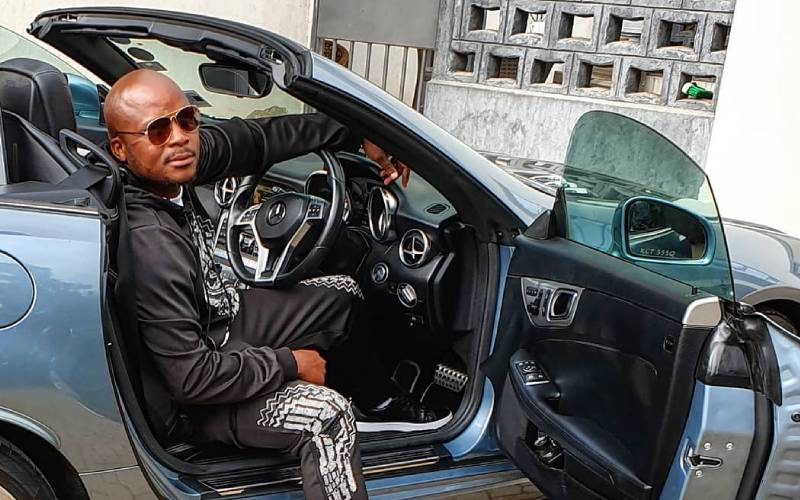 Kenyan celebrity couples are on a car-buying spree propelled by a rising trend of lovebirds honouring events with pricey, jaw-dropping, gifts - on wheels.
The race as to who can afford the classiest is on, but, is slowly raising eyebrows amidst claims of clout chasing.
While many people have no qualms as to how these personalities spend their cash or engage in PDAs, some netizens are, however, questioning whether these over the top gestures are real or serve grander marketing gimmicks by some of our ever enterprising celebrities.
Critics, in response, note that affectionate personalities should not be shamed for having an expensive love language or be guilt-tripped for enjoying the fruits of their labour.
Bahati and Diana Marua
In early 2020, gospel singer Bahati gifted his wife Diana Marua a brand-new car on their 5th wedding anniversary. Taking to social media, the Barua crooner showed off the brand-new Mercedes Benz ML 350 AMG he had gifted her with the message, "Hi babe; just to let you know that the new Mercedes Benz is fully registered under your name. I made sure the grand gift was fully paid for!!! Drive home with pride. Glory to God."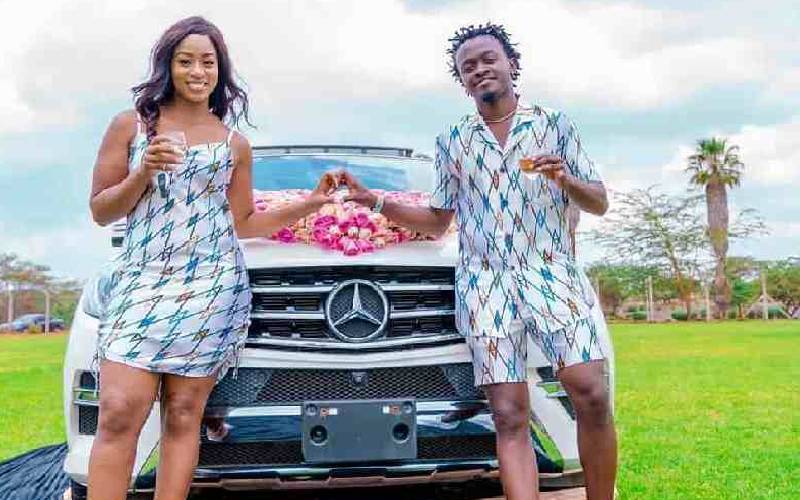 KRG the Don and wife
In 2016, a video on Instagram revealed musician KRG gifting his hubby a brand-new Audi Q7 for her birthday in an event graced by friends and family. Known for his lavish lifestyle, the dancehall singer and businessman once claimed that he is a billionaire. "I can't say I am a millionaire. Maybe a billionaire, because of the land I own. The cars I have could be the equivalent of millions in value. I own all the cars I have."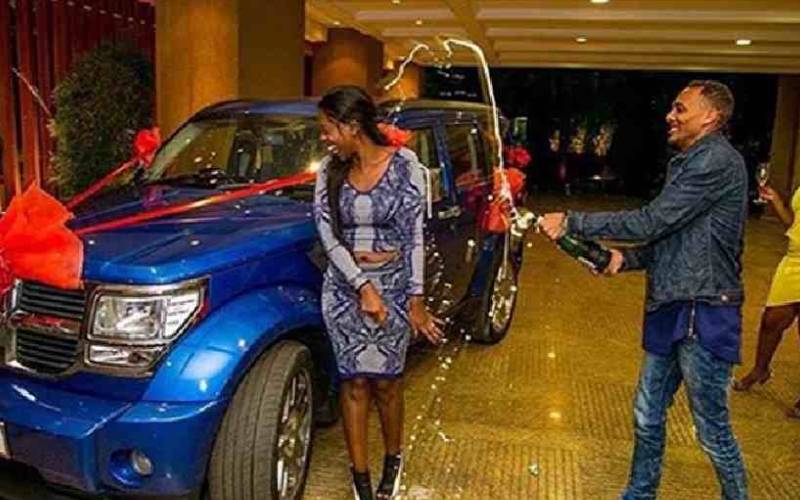 Milly and Kabi wa Jesus
The two lovebirds had netizens' tongues wagging in September when Milly gifted husband Kabi a brand-new Audi A5 for his birthday. The car was accompanied by a complimentary gift - a huge billboard with Kabi's birthday message. Social media soon erupted with many drooling. The A5 price tag turned heads. The move, however, took a surprise twist after he disclosed that he had returned the car to the dealer as it was 'too low for Kenyan roads.'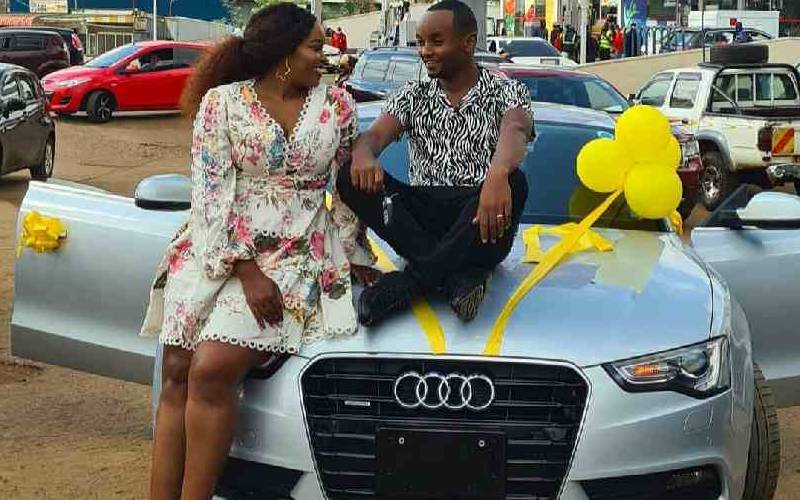 Jalang'o and Amina
2020 started in earnest for radio presenter and comedian Jalang'o who revealed that the flashy convertible Mercedes Benz SLK Class that he shows off on social media was a gift that he received from his wife, Amina, during his birthday in 2019. Jalas, as he is popularly known, reportedly reciprocated the gesture earlier this year and gifted his wife a brand-new Range Rover vehicle.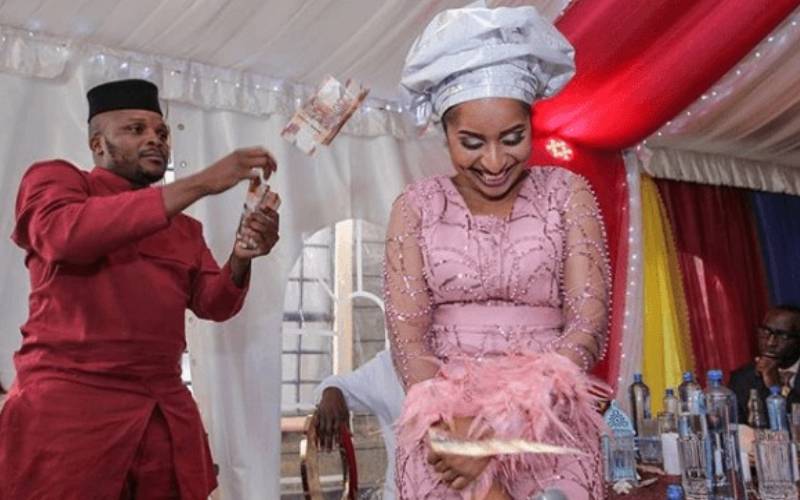 Simon and Sarah Kabu
In September 2020, Simon and Sarah Kabu, the power couple behind Bonfire Adventures took lavish living to new heights after she gifted her husband a 5-bedroom house, estimated to be worth Sh37 million, at a lavish neighbourhood in Ol Pejeta. He had years earlier bought her a Range Rover Sport, Mercedes Benz and reportedly blew Sh30 million on her birthday.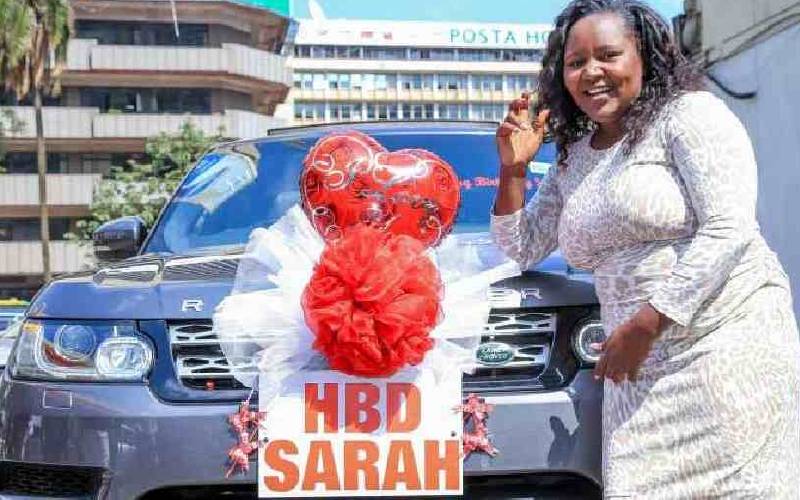 Eric and Njeri Warungu
In July 2020, Uthiru Member of County Assembly Eric Warungu spared no cost and gifted his wife, Njeri Warungu, a brand-new Mercedes Benz, boasting customized number plates, on her birthday.
Related Topics