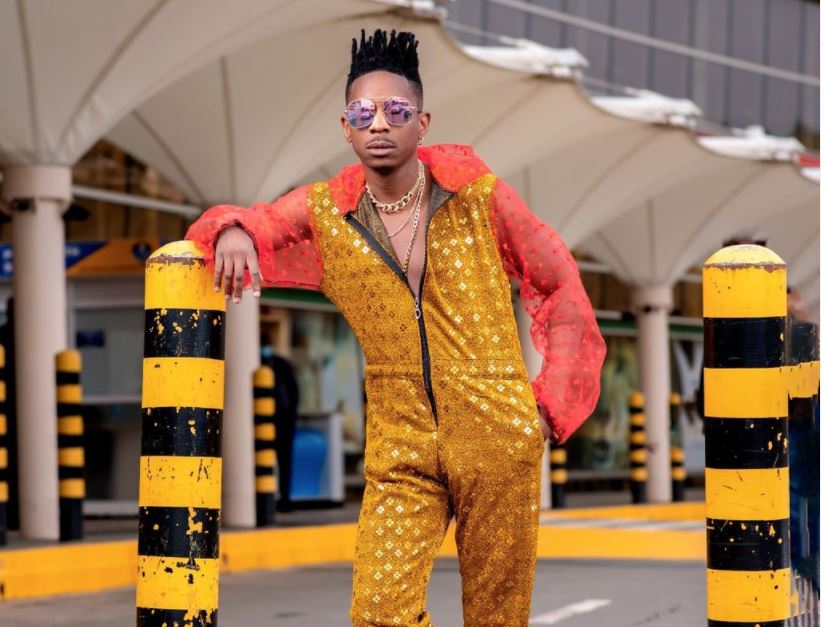 When Eric Omondi posted an image with a seemingly pregnant Miss P, an upcoming musician, many were split on whether this was true or the latest in a long line of publicity stunts. In the end it turned out to be a stunt, and attracted furious reactions online.
The funnyman has graced our screens with hilarious skits for over a decade now. The Big Tyme Entertainment CEO built his name in the comedy industry and even dubbed himself the 'President of Comedy Africa'.
On social media, Eric has garnered millions of followers and comes in second as the most followed Kenyan on Instagram with 3.6million followers, after actress Lupita Nyongo who has a nine million following.
However, despite his popularity, a section of netizens feels the comedian has, in the recent past, staged public stunts that have not gone down well with his fans.
Some have even named him a serial clout chaser seeking to remain relevant in the comedy industry.
His latest stunt being on Monday, November 1, when he posted a baby bump photoshoot with Miss P.
Taking to his Instagram, Eric said he met the artiste five months ago, got her pregnant, and promised to take responsibility, which caused an uproar among fans.
"I met this Beautiful Woman 5 months ago in an event I was hosting. Whatever happened happened and I promised her I would take every Responsibility. Children are a blessing from God," said Eric as he posed with Miss P holding her seemingly photo shopped baby bump.
Most of the comments came from his fellow celebrities, with several sarcastically congratulating him with laughing emojis.
"Eish! "Whatever happened, happened."...may God bless y'all. Congratulations!" commented Media personality Maina Kageni.
Comedian Jalango said; "Mimi utaniua sikumoja bro....waaaa."
However, what caught the attention of many was a comment from his ex, media personality Jacque Maribe, who said, "Responsibility? @catewamaribe come I can't speak 7 years of responsibility."
The rest of the comments came from angry fans who asked the comedian to stop the stunts, given that he recently announced his newly-found 'wife' after the end of his show Wife Material season 3. 
Earlier this year, Eric Omondi was on the receiving end with fans after claiming he impregnated 19-year-old and Wife Material season 1 contestant, Shakilla. It all started during the end of the show's first season when the teen socialite stormed what Kenyans believed was a wedding ceremony between Eric and Carol Kamweru of Bandbeca.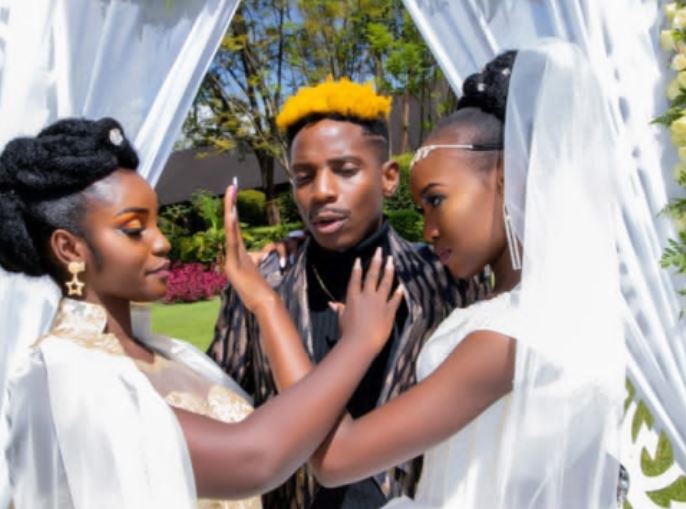 Shakilla surprised many after interrupting the wedding and announced her pregnancy, shouting that her unborn child would not allow the wedding to be officiated.
Fans who followed the mini-series were convinced that the whole show was scripted, something that Eric later admitted and received backlash from Kenyans. 
However, what angered fans even more, is that Eric made everyone believe that Shakilla was indeed pregnant by posting a video of the two in hospital and medical statements to prove the same.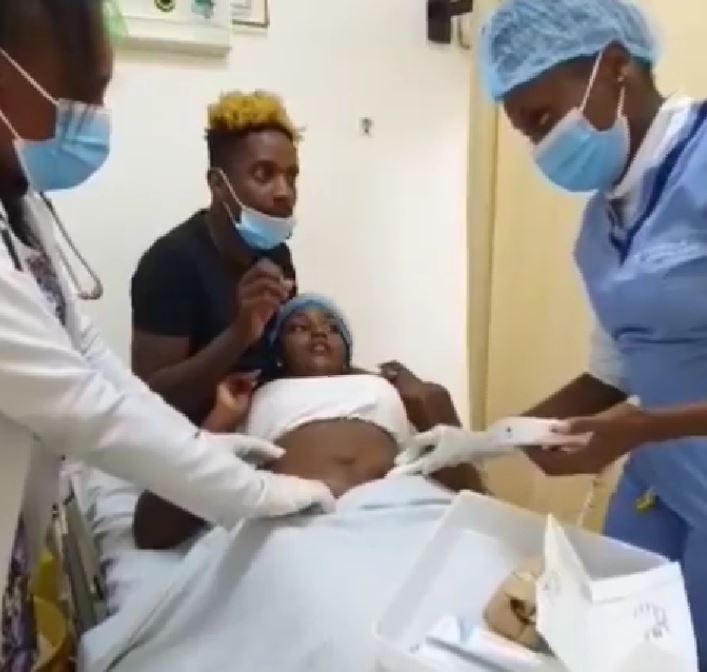 During an interview with Standard Entertainment four months ago, Shakilla, in the company of Eric's younger brother Fred Omondi, affirmed that she was pregnant and that the comedian was aware.
"He is aware and cannot wait to hold the baby in his arms," she told Standard Entertainment.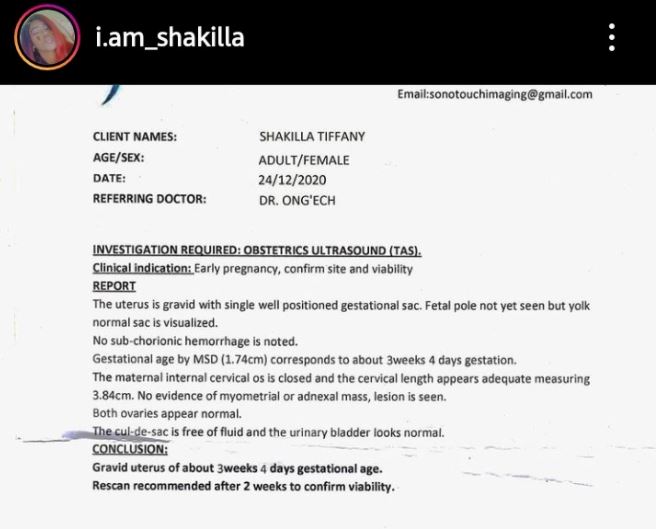 However, soon after Eric posted his baby bump photoshoot with Miss P, Shakilla confessed that she faked the pregnancy and even advised the singer against being used.
"First it was I faking I was pregnant with their princess after doing so many retakes to have the perfect video then I see another badly edited picture of another naïve girl saying she'll be taken (care) off. Next time better try ordering at least a fake belly bump or get a good editor. Responsibility my foot, tell her to learn from the rest she'll be used and dumped after they get views," posted Shakilla on her Instagram stories after a video surfaced on social media showing Miss P getting a fake pregnancy belly.
Faking pregnancy is, however, not the only stunt Eric has pulled that shocked his fans. In 2019, the comedian had fans and fellow celebrities worried after posting a video of himself dressed up as a woman.
In the video, the comedian wore a thigh-high red bodycon dress and a wig with full-on face makeup while flipping his hair.
"BODY GOALS!!! Look at her Skin Look at her Bone Structure Now look at the blue packet of milk next to her, that's her secret Now look at the blue packet of milk next to her, that's her secret," wrote Eric Omondi.
Most celebrities found the video disturbing and expressed their disbelief in the comment section.
"Mr. President…Your Highness bro…Eric… I'm worried about you.. unaona najua kazi ni kazi lakini it looks like you're enjoying this too much," wrote singer Gilad Millo.
"What did I just watch Eric," commented singer Tanasha Donna.
"Call me… We need to talk," said Nameless.