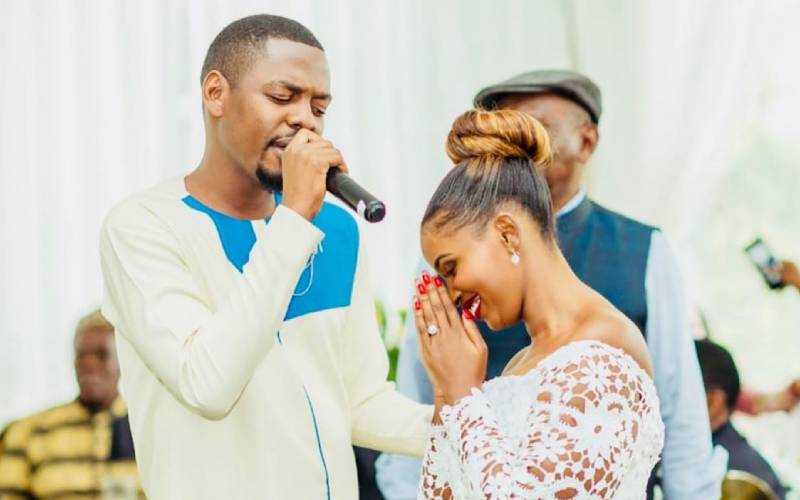 This year has had more splits than the dancers at X's Millionaire Club. In today's edition of Keeping Up with the Celebrities, international and local celebrity couples are facing tumultuous exoticism times only amounting to premium tears.
Ben Pol & Anerlisa Muigai
They were the five-star couple everybody wanted to emulate. Their East African chemistry made us believe that a Kenyan and Tanzanian romance can afford to exist after Simba and Tanasha's quickly faded. In one of the quickest divorces in history, the pair ended things barely a year after tying the knot in May 2020. Anerlisa did not waste any time to humiliate her ex-man when she took to social media like a fed-up woman to post: "I would like to make it clear that I signed whatever was needed to be signed and I do not wish to be associated with anyone. My focus right now is my career and my peace." She added on April 23 after flying into Tanzania, "What is the court saying?" looking savage and happier than ever.
Kanye West & Kim Kardashian
In February, Hollywood's most powerful couple announced that Kim was filing for divorce. Up to date, nothing new has surfaced and Kim still uses the surname West in all her social media platforms. The press has been trying to gather factual information, but Kanye West has been reportedly upset that people think Kim is the one that wanted to file for divorce first. Reports of Kim cheating with rappers Drake and Meek Mill have not helped their marriage either. Even though the couple have four kids together, have amassed a billion dollars each, and have elevated each other to unique financial heights and social status, this has not been sufficient to keep them happy together. According to Page Six, they are not on talking terms after eight years of marriage.
J-Lo and A-Rod
Women can look up to Jenny from the Block, after she yet again left another casualty cold outside. Surely, Rihanna can only be learning from none other than J-Lo herself, after proving successful women do not need any sort of male validation. When the whole world thought J-Lo had finally found her match and would finally settle down with former baseball thordman Alex Rodriguez, J-Lo would bail out at the last minute leaving J-Rod in his wake. She has recently been spotted with another ex-lover, Ben Affleck, with multiple reports claiming they are just 'friends'. Would you remain friends with your ex? Just asking.
Da Baby and Danileigh
Popular US rapper Da Baby from hit songs like Rockstar, and his Dominican Republic online sensation Danileigh broke blogs like The Shade Room after posting a PDA image of them in December. Following months of speculation, the two finally came out of the closet unveiling they are Hollywood's latest 'It' couple. Danileigh benefitted tremendously, dating arguably one of the hottest rappers of 2020, with her Instagram following tremendously escalating to 3.5 million from being the rapper's trophy. However, Da Baby is not the most sincere and faithful man, with multiple allegations of him and comedian B Simone being involved. This has cost his relationship with Dani, a rumour he has fervently denied. Either way, their relationship came to a sudden end by March when Danileigh posted on her Instagram stories, "Finally single" and posted rapper Fivio Foreign a few days later. What a rebound.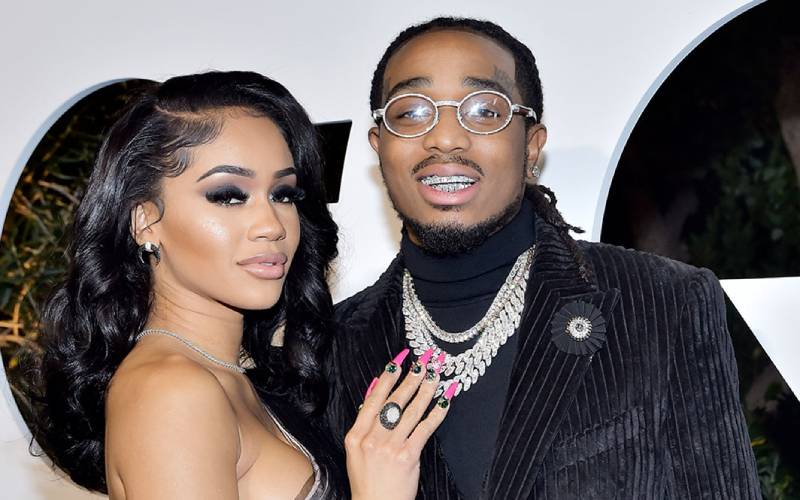 Myk and Tracy Wanjiru
The relationship between A1 Entertainment entrepreneur Michael Kebede and his media personality beauty Tracy Wanjiru, one of Kenya's most powerful celebrity couples, is reportedly on the rocks. The two have been seeing each other for almost two years and have been living together but no longer have pictures of one another on their social media pages. A source tells Pulse that the two have been on a break to work things out and it is not definite that they are no longer a couple, but they remain friends. We will keep you updated on the latest.
Tony Kwalanda & Joyce Maina
The dynamic duo we thought we never needed of media personalities Tony & Joyce certainly shook the showbiz scene when they announced they were together following multiple digging by social media detectives. Once the bag was out, the pair went public with extravagant holiday pictures leaving us yearning for more. The beauty queen Joy was glowing more than usual, Tony found his macho, and us online in-laws were being entertained by the pizzazz we were being served by the new online baes. Oh well, online happiness and real happiness do not seem to rhyme in the same sentence, that was for your eyes only. Trouble in paradise was brewing all along despite Joyce boasting an engagement ring. In March, Tony was rumoured to have found a younger girlfriend and Joyce was busy gloating online how she was single - funny how life comes at us fast.
Saweetie and Quavo
After pressure of spoiling his ex-girlfriend in our faces during a pandemic, Quavo was left in the most toxic of ways. Saweetie announced she would have a threesome with two men during a TV show and this not only annoyed Migos rapper Quavo, but embarrassed him. It did not take 24 hours before tabloids reported a break-up. What followed was a video on an elevator where the two were physically engaging in a fight, further emphasising they were not always the glamorous couple we see on social media. Reports of Quavo cheating during their time together started circulating, while Saweetie was accused of using the more famous rapper to start her own rap career. Known for having extremely high standards and dating only "eight-figure" men to the point she undermined minimum-wage working men in interviews and her song My Type, she also got served by Quavo when he re-possessed the exotic Bentley he copped the superstar rapper, among a collection of gifts he bought her such as designer Birkin bags.
Other couples to call it quits are Rubi Rose and DDG, 6ix9ine and Jade, among others.