Nowadays all mainstream young rappers, especially in Nairobi, almost sound the same as they embrace trap 'cabbage'. There seems to be a lack of creativity due to their same flow and type of lyrics, but once in a while you should check out these underground rappers who are skilled and the probability of them sounding the same is close to zero.
Our rap scene has come a long way since the days of Kalamashaka setting the stepping stone on which other rappers have built their careers on. Through this metamorphosis, a Kenyan hip hop culture and community was born; cypher battles, dressing, art and spoken word.
Despite the fact that Kenya's hip hop industry has now gone a little notch higher, not all the hip hop rappers managed to break even with the mainstream media though some of these underground rappers are super talented than even the known rappers in the industry.
Marred with controversy day in, day out, with every top hitter chest-thumping that they are the real kings in the game, there are others who have been in the industry churning out amazing factual substance. This breed of entertainers is concerned about the art and the message more than the money or fame they could get through it.  And yes, Kenya doesn't have only four or five rappers who are always on your screens all day on rotation.
Bear in mind that there is an overwhelming contrast between underground and struggling rappers. And this does not necessarily translate to every underground rapper being any better. Some suck the hell out of you. But here we give you a list of some of the illest Mcees you don't necessarily hear about.  
Shahidi Xcalibur, a renowned battler and a hip hop head gives us some juice about the underground scene: "Most underground artistes do this as a hobby. Despite their immense talent and conscious message, there is lack of defined structures in the hip hop scene -- not enough managers, bookers, event organisers and hip hop bloggers -- and hence artistes have to do all the work themselves. It gets exhausting and most just do it as a hobby with no particular future ambitions to break through," he says.
Shahidi came into the limelight when he won the 2012 'Nokia Don't Break The Beat Challenge' flooring his Kenyan counterpart Kevin Ojiji. Since then, he immersed himself fully in the world of hip hop to an extent that he formed an avenue for rappers to show their mettle, Hiphop Garage. This is an avenue that was founded by him and his counterpart Paul Muli. They were later joined by like-minded friends, Kalimani, Nick Kazungu, David Njoroge, DJ Deep and Kibosia. He will be dropping his new 11-track album 'Xfiles' next Saturday.
Although lack of exposure, unfair playing field in the mainstream media arena, lack of consistency and self-belief from underground artistes as well as insufficient recompense in terms of financial benefits in the music industry are some of the factors attributed to artistes mainly remaining unheard of, the scene is quite active.
All said and done, the list of artistes keeping the scene alive is immense. Some of these include but not limited to Qina, Sharp Mc, Cafu da Truth, Kunta Beats, Monaja, Black Ice, Oj Kilah, Slim Bro, Julie Thiosh, Volkhano,  Ace Tha Don,  Danny Mango,  Kapsyzer,  Swalleh and Karolee. Others are  RPG, Papa Vin,  1GB,  King Chile,  DBleque,  Nasty Ghetto Kid,  Kiki Kong,  Edrin Finity, Lonewolf, Anonymous Poets, Genetik Dissorder, Kalimani tha MC, and Vioxii, Cafu Da Truth and Genetik Dissorder.
Trabolee
His name is acronym for 'Truth Reigns Above But Only Love Exists Eternally'. He terms himself as an idea that expresses itself through rap and hip hop. His music stretches the imagination through his subject matter that ranges extensively from the sacred to the profane. He has some stellar projects under his belt -- THC, Occult Lore, Maliza Roho EP and All Roads Lead Home, among others. With other singles and collaborations, Trabolee also participated and won the Aarban Cypher competition in 2014 and is runners-up in the Slam Africa competition twice. Trabolee has established himself not only as an Emcee, but an all rounded artiste and a force to reckon with.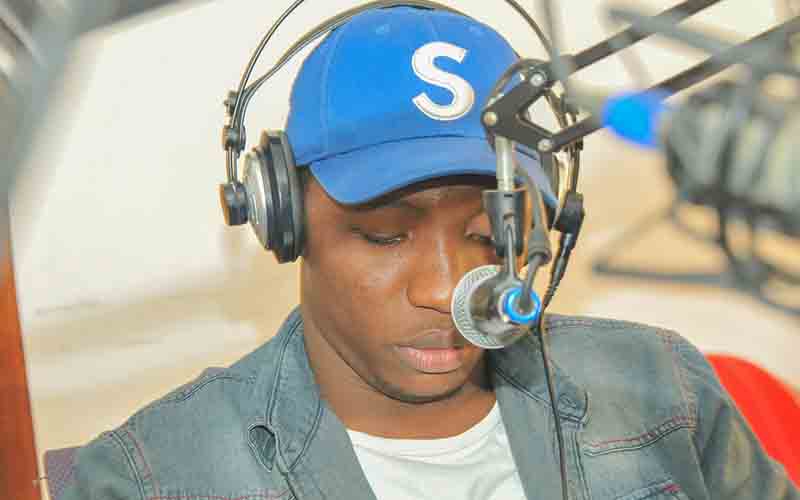 Kaa La Moto
Kaa La Moto cemented his name in the Coastal region beginning his career in 2009. He gradually grew a reputation for his on-the-fly freestyling and lyrically heavy songs. His work comes off as a product of one who had studied and was inspired by the efforts of Ukoo Flani. He maintains the same objectives as those pioneers of kaya hip hop, that is to use his talent not just to entertain and make a living, but first and foremost as a means of highlighting social issues. He is particularly passionate about dropping bars on drug abuse, a problem that is rife at the Coast.
Tasha
This is one of the female rappers that has been sharpening her craft in the male dominated field. With her hardcore tomboyish style, her debut single, FAR, dropped in 2007 and since then she has continued to highlight societal ills and has participated in several competitions, including battles like the Dandora Battle by DHC and the Mama Nai Jenga Nai 2017 by Hon Rachel Shebesh. Tasha has done a couple of projects on her own as well.
Virusi Mbaya
Raised in Kenya's biggest slum, Virusi Mbaya started his musical journey in 2009. He is also the co-founder of the rap group Young Gifted and Black (YGB), and title holder of King of Freestyle in Florida 2000 and WAPI 2010 to date. Mixtapes under his name are Black Light, Tamara, Virusi Mbaya and Monkey Business. 
Wakadinali
If you have actually listened to their music, you can attest that this rap group comprising Scar Domain and Sewersydaa are the most underrated acts in the industry. They are arguably the future of hip hop and rap music around the country.
The rap group makes sure that you are entertained not only by their music, but also with their bars upon bars, which they usually release on occasion that is bound to make you love and appreciate music to the core.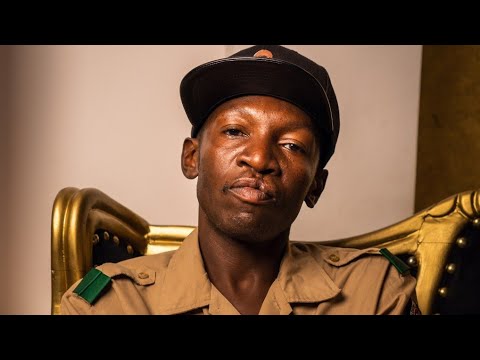 Kitu Sewer
Many have branded Kitu Sewer the GOAT of Kenya's hip hop. When he dropped his latest project, Pandemic ft Robah of Kalamashaka, Kenyans thronged the comment section with praises. "Wakiskiza Davido tunaskiza Kitu Sewer," said Rapper Monski.
Formerly known as K-Swiss, he is a veteran lyricist, originally rapping under a two-man outfit Mashifta formed in the early 2000s, with the late fallen hero G Wiji. Their first album was titled "Mashifta classics" released in 2004. His music is largely conscious imparting street-wisdom to the youth, highlighting the wanton greed and ever growing ills of a materialistic society.
Lil Felly
Rising to the limelight when he dropped diss-track 'Unruly King' where he dissed all the 254 self-proclaimed kings of hip hop, Lil Felly is well known for his rapid-fire punchlines and his conscious raps that impart knowledge to his fans. So far he has one mixtape out consisting of 22 songs and a couple of singles featuring singers and rappers from Kenya and the United States of America. He is currently working on his debut album dubbed "God is The Greatest" planned to be released this year. Felly does conscious and mainstream hip hop, claiming he does both in order to educate and entertain, inspiration coming from Lil Wayne and motivation from 2pac.
Ban 2 S.L.I.M 
Ban 2 S.L.I.M is an acronym for evolution of the artiste "From Being A Novice 2 Sounding Like I've Made it". Born Kamamia Migui, he started his craft known as K-Rebel The SoulSlayer. He later joined the group Street Fam and started writing rhymes and kicking cyphers with its members, among them Ashy Knuckes, Marcus, Pozitive Threat, Vick-E, Sido and the late Jesse James. He later changed his name to Bantu Skinny in 2003 and participated in ABC Kengeles Rap and Vibe Freestyle Battles, with the likes of Mwafrika, late Kantai, K-Nubi, Jesus Omieri, and a host of other recognised battle MCs.