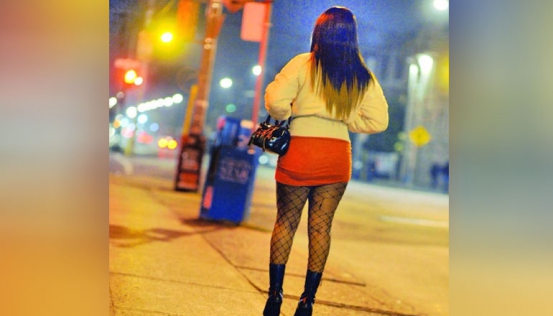 Night nurses are fast breathing life into businesses along Nairobi's Moi Avenue.
Tens of money transfer agents are benefiting from the 'hooker economy' with night 'nurses' turning to them for quick deposits obtained from the ever growing list of 'short time' session clients.
The Mobile money transfer agents now operate near 24 hour shops to cash in. This scenario has changed business in the CBD in the same way sex workers of Mtwapa have catapulted the small town into the limelight. Mtwapa residents transfer more money via mobile phone than any other town in Kenya.
Robert Maingi who runs a money transfer business told The Nairobian that "business is good because at the end of the day we all benefit. It is however hard to tell money that comes from hookers or genuine businesspeople around here. Again this area serves as convergence zone for many and a terminus for matatu saccos plying Eastlands."
He adds: "I've known some of the girls in the business for more than five years now, and know when the business is good. On a good night one can deposit more than Sh10,000. On a bad day they deposit around Sh3,000".
Demand for shops is high. Today, a shop measuring three by four metres where shopkeepers sells airtime, soft drinks, condoms and cigarettes costs around Sh7,000 in rent along Mfangano Street.
Maingi says the women of the night often buy condoms on the cheap only to sell at double prices to desperate men on heat.
Benedict Muiya, another businessman who runs mobile accessories shop and has been here for more than two years said: "In my case I extend my stay because some of the women leave their phones to charge for long, maybe when their business is good but I'm not complaining" he said.