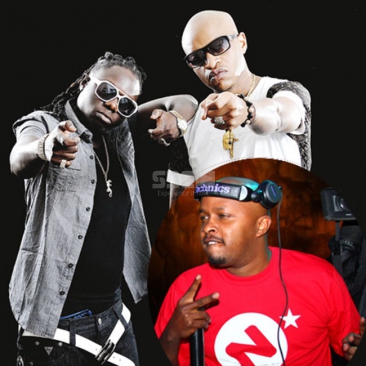 No 'selfies' or other hard evidence
Performers are quick to post a selfie on their social media accounts but this popular habit changes when they are abroad. The posts move from crowds having a good time and fans showing love to shoes worn, motivational quotes or airports.
We never get to see the parties going down as happens when the shows are in Kenya.
Prezzo had a tour in the US in 2014 which he described as 'dope'. Well, according to insiders and people who actually attended it, it was a flop. These insiders are friends and relatives who live abroad and who are open with their disappointments.
"We have friends in the States (US) who can even show you pictures of how the purported shows were a flop," said AntoNeoSoul, who had a successful three-month tour of Europe in 2012.
Gigs not as widely promoted
Forget the interviews Pulse carries where artistes reveal their itinerary for those tours abroad. We can reveal that some of the tours are only known by the artiste, the promoter and a few friends. Take the case of Cannibal, who in November 2013 performed for eight people in Dubai.
"I landed at the airport and realised something was amiss. Waziri (the promoter) looked confused and dirty and not what I expected. I immediately demanded my money because he was not what I would call appealing," Cannibal told Pulse.
He was later to find out that the show was only promoted through Waziri's Facebook page and the East African Community over there was clueless that he had a show. He had an experience to remember.
The promoters are as fishy as they come
Like Waziri, who has become notorious after he allegedly swindled other performers including DJ Crème de la Crème, there are many promoters out there who bank on the fact that these performers need to come back home. They invite artistes, pay the down payment and even for flights, only to disappear when the show is almost done.
Artistes have been forced to organise harambees to get them home. Cannibal was actually bailed out by friends who live in Dubai.
"I always advise performers to carry out due diligence on the promoters to be on the safe side," says Crème. "Better yet, just get gigs around the country and get your money."
Concerts are held in basements
This is not a joke. The shows are not held in clubs or large venues like Carnivore but basements and social halls. Kenyans living abroad celebrate American holidays like Memorial Weekend and 4 of July, and they do this in their own little way; in basements that are supposed to serve as bunkers when Mother Nature responds with a hurricane.
Birthday party gigs
Our artistes and DJs perform at BYOB (bring your own bottle) house parties. Technically, only house parties and BYOB gigs can happen in the basement of some rich Kenyan, who wants to make his Americanised friends happy.
Some well-known artistes and DJs have even decided to stay there after such embarrassing moments, when they had things working out for them here.
Older artistes are the preference
In a casual chat with Jua Cali early this year, the King of Genge explained that Kenyans in the diaspora love him and other older artistes, because most of them want to feel nostalgic when thinking about home.
Related Topics