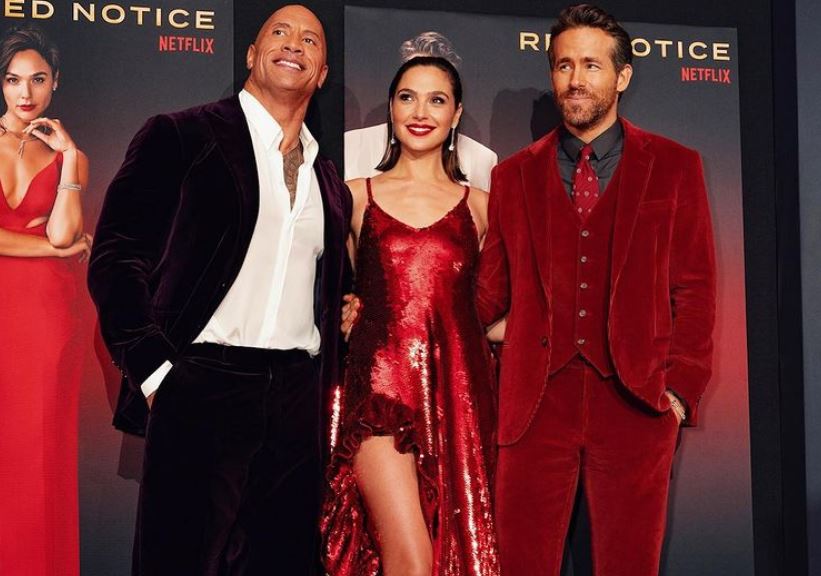 Cast: Dwayne Johnson, Ryan Reynolds, Gal Gadot, Ritu Arya and Chris Diamantopoulos
Directed by: Rawson Marshall Thurber
Genre: Action, Adventure, Comedy
Rating: 5/10
When an Interpol-issued Red Notice - the highest level warrant to hunt and capture the world's most wanted - goes out, the FBI's top profiler John Hartley is on the case. His global pursuit finds him in the middle of a daring heist where he is forced to partner with the world's greatest art thief, Nolan Booth, to catch the world's most wanted art thief, 'The Bishop'.
Thumbs up:
The film is a nonstop action film mixed with special effects. The cast does a fine job and their banter lightens up the action. The film has a twist that is fun and entertaining, which leaves you wanting more - probably a sequel - after it ends. It is not a 'Mission Impossible' or 'Fast And Furious' franchise film but it makes a good combination of action-packed entertainer and heist-thriller.
Thumbs down:
Its downfall is definitely in its stereotypes. The story is overdone, and there are many formulaic and cliche attributes and twists that it can be frustrating at times. Knowing that it costs $200 million (Sh22 billion) to make it is even more baffling because it barely looks worth it. Ryan Reynolds is great in 'Deadpoo'l but the problem is he plays 'Deadpool' in every character.
Verdict:
Red Notice packs a solid punch of action, but not worth the hype.