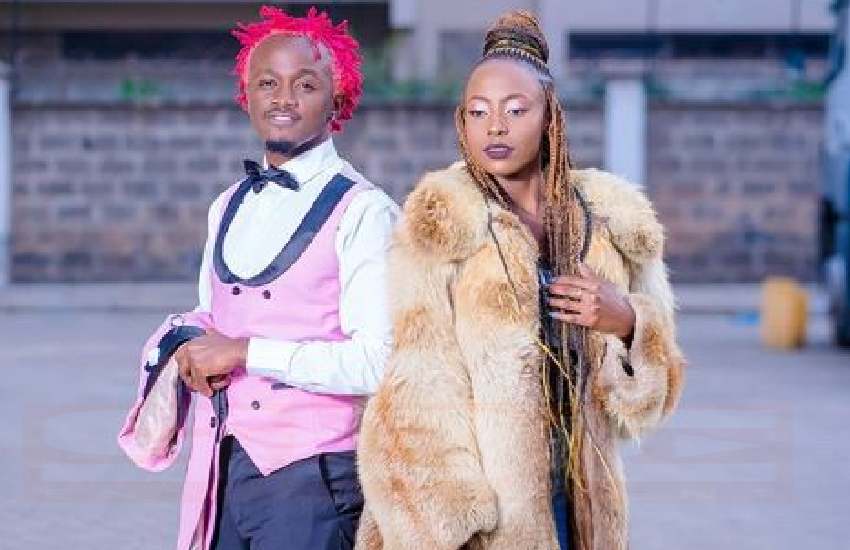 Gospel singer and EMB Records CEO Bahati has pushed the envelope further. He is not the cry baby Mama singer anymore, neither is he just penning lyrics around Bible verses.
He is doing deep love songs and now he is out in the open executing emotions with secular stars. The married man is making moves.
Read Also: Inside a Covid gig: How corporates are adjusting to new trends
In his new release, Wanani Remix, Bahati features Genge finest Mejja, rapping queen Petra, Odi star Odi wa Murang'a and the fast-rising Ssaru and Benzema.
The video produced at EMB records is a mellow love song, a rendition of the Wanani hit. Bahati spares no emotions as Ssaru cuddles him on the face, her cheeks all-over, as he grinds on her bum seductively, a prove that Bahati is no longer the timid 'gospel kid'.
It's a simple studio shoot accentuated by use of colourful props and good dramatization. Even though Bahati dominates the scene with the refrain, the fusion of genre makes this video unique and worth checking out.
Read Also: Accept your wife's controlling nature, says Bahati on secret to a happy marriage
Almost a month ago, Bahati told Standard E&L that he was working on changing his image and this could be the first step towards that - a matter that will no doubt get fans talking. What would his greatest critic Ringtone say?