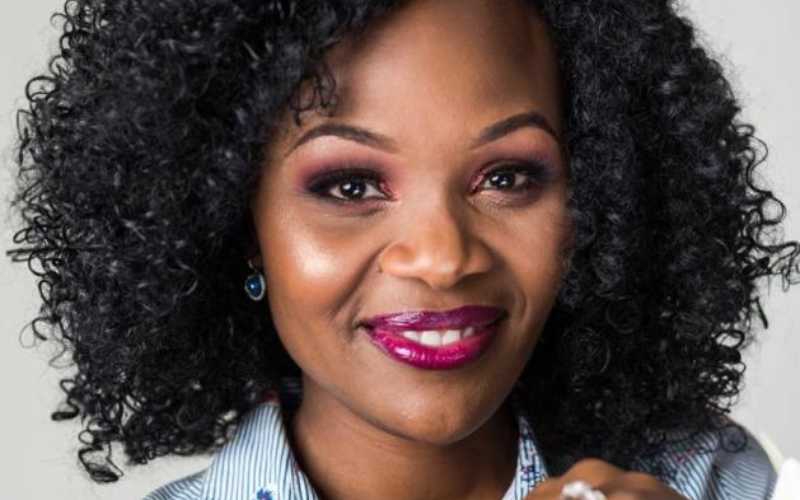 Growing up with both parents as entrepreneurs, Melissa Yumbya always knew that she would be in business rather than employed.
With the spirit of investing and business rooted deeply in her, Yumbya began earning an income from her early days of University, securing a job as a sales and marketing executive for a popular Kenyan musician.
"Looking into sales for the artiste as well as organizing concerts widened my network and gave me a lot of exposure," Yumbya told The Standard in a Monday afternoon interview.
The now entrepreneur resigned from the music industry job to finish her University education, where she was taking Marketing as a course.
Her school expected her to secure an internship as part of completing the course, and sure enough, Yumbya got one in a Real Estate firm as an event coordinator due to her expansive experience in organizing successful events and working well with other players in the sector. The firm retained her as an employee after the internship was complete.
Continuing to expand her network in her new role, Yumbya worked for 8 months, but she yearned for something more challenging and in line with her passion, music.
"I felt like I could use my skills to do so much more, and the role locked me down to sit in one location, something that I wanted to change. I was so used to being up and down striking business deals that I found sitting in an office underwhelming. Setting up my own business became more of a reality that I had to execute," said Yumbya.
Quiting was bittersweet. Yumbya knew that she would struggle to make ends meet, but having observed her mother set up multiple businesses put her in a position where she knew what to expect.
"Of course I was worried about not having money for some time, but having seen what my parents did, I anticipated that if all went well, perhaps my company would be breaking even within two years. I was scared but had prepared myself mentally for the struggle. It definitely helped that at the time I was living at my parent's home," said Yumbya.
Yumbya confidently set up her business, Urban Live Events in January 2011. Initially, it was an online music distribution company, with Yumbya aiming to grow her business to the ranks of similar international platforms such as iTunes.
But she says that she quickly learnt that the Kenyan market was not ready for it.
"This was a time when not even Skiza Tunes had been launched. It was something so foreign to consumers, that I realized I had to change direction to sustain my company," said Yumbya.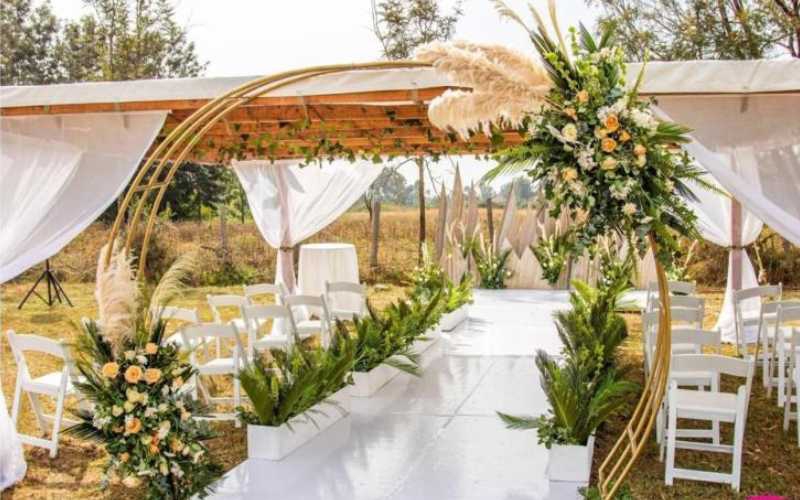 Yumbya told The Standard that she left her event coordinating job with Sh 300,000 saved up purely from her salaries, which she used to set up a website and keep the company afloat before knowing which direction it would take.
"The company was intended to be a young, modern music distribution business, hence the name Urban Live. It was inspired by my passion for  music as well as my relevant experience with working with an artiste, which had given me access to the who's who of the industry," said Yumbya.
Within two years, Yumbya re-strategized and got into event planning, noting that her company struggled during that period when she tried to establish it as a music business.
She remembers fondly that her first client was a hotel which was looking for an even planner to arrange a jazz festival.
"Because of my background in marketing, I found myself constantly being called to do events for people. I had worked with the hotel before on a personal level and when they called I took on the challenge fully. After that festival ran successfully, lots more clients began coming to me asking for the same service," said Yumbya.
She said that in 2013 she firmly made the decision to change her company's direction and focus solely on event planning.
"Two years in I made the decision to switch things to the event side of things, turned around and went fully into the event planning space. Between 2013 and 2016, I planned successful events for multiple organizations, and at the time I worked with corporates only," said Yumbya.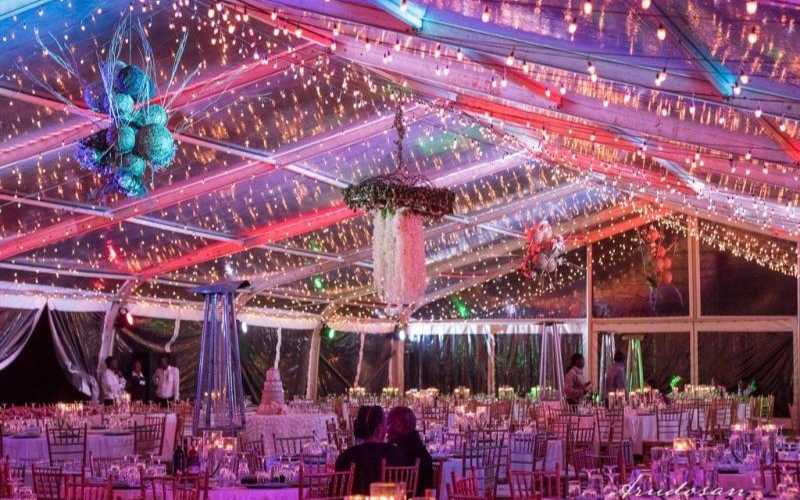 Yumbya said that entrepreneurship is often affected by external changes in the market, and that a good business person will find a way to adjust to the changing times.
"Around 2016, business slowed down because of an oncoming election period, and the macro-elements in the market took a toll on my company. Corporates began pulling back in terms of spending. It was time for another change," said Yumbya.
She told The Standard that that is when she shifted to product hire. In this space, she would supply event planners with various tools of the trade required, including décor, event design and securing of vendors and delivery.
Now, it has been ten years down the line since the inception of Urban Live Events. At 36 years old, Melissa Yumbya has established herself as a key player in the events business, having moved from only corporates to working with personal clients as well.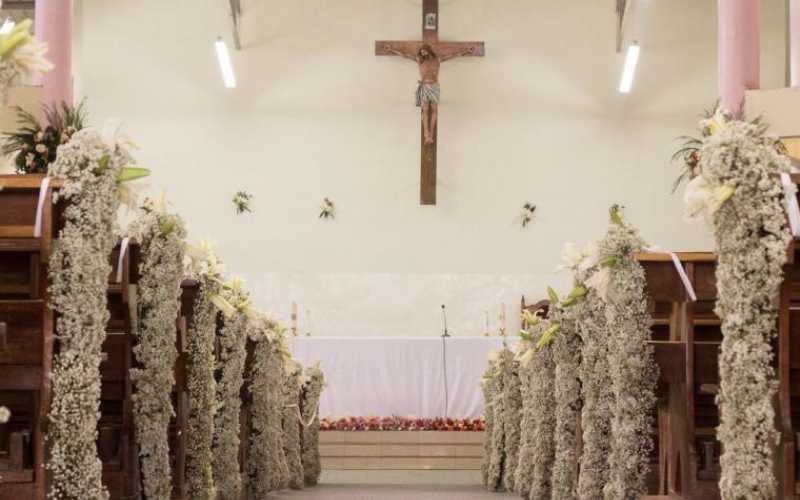 She has over 30 part-time employees and before the coronavirus pandemic struck, she had 10 full-time employees- who had to be scaled down to 4 with the outbreak, a decision she termed as extremely difficult.
"I felt that the struggle phase of the company made a good turnaround when I found a direction I wanted to go into. When I discontinued the music plan and restructured the entire business, coming up with new systems and narrowing down to corporates, that's when I could feel the rapid growth of my business. It was at that point that we secured a client base" said Yumbya.
She recalls the major challenges she faced at the beginning of running her business being the fact that she started with a service which she felt that the local market was not ready for at the time.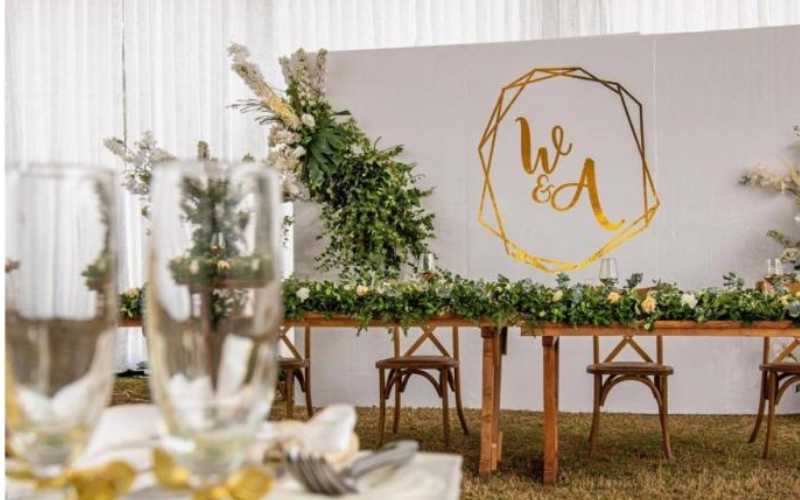 "It was a real issue for me to accept that I couldn't continue to push my musical agenda, which I was passionate about. But as an entrepreneur, I have learnt that as long as I am driven by doing something that I love and not just working for the money, everything will fall into place," she said.
Yumbya said that the shift to events was a move to something that she also loved dearly, and so the transition was easy for her business.
She advises that resilience is essential when it comes to entrepreneurship, as one has to constantly adjust to changing macro-elements in the market.
"The coronavirus pandemic hit us harder than any election ever had. The fact that events had to be scaled down to enable social distancing was a major setback. During elections, we typically make sure that our financial reserves can sustain us for one or two financial years, but with the pandemic, there was uncertainty," said Yumbya.
According to Yumbya, reduction of numbers of people at events as well as lockdowns affected Urban Live greatly.
"We still don't know up to now. We are all figuring it out, wondering whether it is time to shift and coming up with a strategic plan," said Yumbya.
The entrepreneur does not disclose her monthly income or the turnover of her business, and insists that the services offered by her company rely solely on the budget of the client.
"We can give a client heaven," she laughed, "but what we offer is completely dependent on the budget the customer comes to us with. I can't say how much we make, and it varies," said Yumbya.
Yumbya further said that the peak season, pre-coronavirus has always been December.
"January is always low and quiet. It is a month when people are recovering from festivities. Peak season is August to December. Business peaks again in February to April, with December always being the best month," said Yumbya.
Yumbya added that a very busy week can see her company supply for up to 20 events. An average one will have at least 5 events per week, which, she insists, always varies and is not set in stone.
"On a normal day I will be at our Westlands offices by 8 am, but no day is the same, I live a very fluid life. I might think that I will be in office all day but a client will call perhaps for a site visit, and that will automatically be prioritized," said Yumbya.
The entrepreneur said that she has no regrets on how she started her business and in fact is happy that she started early while still supported by her parents and with minimal responsibilities.
Now, she is a married mother of two young children, a role she says requires delicate work-life balance.
"If anything, I wish I had started earlier. It was however the best decision I ever made, starting as early as I did. I would urge young entrepreneurs to dive in head first into the deep end and learn to swim while there," said Yumbya.
She said that now that her company has been steadily on its niche, the focus is on packaging the products offered in a manner that portrays them as needs, not luxuries.
According to Yumbya, the pandemic has pushed both corporates and individuals to get rid of luxuries and focus on things that they must have in order to attain their goals.
Urban Live Events gets most of its clients through referrals from previous customers.
"I am very proud of the referral system we have set up. Our clients can tell that we do what we do well because it is something we love, something we are passionate about. Referrals are closely followed by social media. As a brand, we make sure to keep abreast with the digital space and emerging trends," said Yumbya.
She maintains that all she has achieved would not have been possible without God, and credits her dedicated team for being essential in her success.
"God comes first. Also, work life balance can be very challenging, especially for a mother of young children like me. My team always comes through for me, and for that I am grateful," said Yumbya.
She further urged young entrepreneurs to go into business armed with a good business plan and to invest in market research.
"The two go hand in hand. Know who you are offering products and services to and plan thoroughly. Don't go into something because it is giving you money, you must love it. Money comes and goes, but what you love will always remain," Yumbya concluded.