Mr Joseph Muigai has been in the roofing business for decades and prides himself on being the first person to introduce the stone-coated metal roofing tile in Kenya, which is now widely used by many homeowners. The founder of Ngao Roofing Systems Limited opens up on experiences and lessons learned along the way.
How did you come up with the concept for stone-coated metal roofing tiles? 
While attending a building expo in South Africa in 1993, I came across the stone- coated metal roofing tiles and carried a tile sample back home. Having gained experience in the roofing sector, I quit my shipping job and opted to come up with a new product. I travelled with the sample to China to source materials and find a company to manufacture the product. 
What are some of the challenges you faced setting up the business?
It was very difficult to set up the business as the Kenya Bureau of Standards (KEBS) and Kenya Revenue Authority (KRA) did not have standards for the product. But we engaged with KEBS and I brought the South African standardization for comparison. I also negotiated with KRA to set up the import tax aspect, as they did not have one for stone-coated metal roofing tiles. 
Also, the uptake by the homeowners was slow as it was more expensive than the conventional clay and concrete tiles.
READ ALSO: Denri, the Kenyan bag designer taking on international brands
As you've mentioned stone-coated metal roofing tiles are more expensive than clay tiles. What's your selling point?
They are more expensive when you compare from tile to tile but when you look at the overall cost of construction, they are about 15% cheaper. Stone-coated metal roofing tiles are very light hence, environmentally friendly as you save 40% on the timber used for constructing the roof. This is important as Kenya is supposed to have 10% forest cover but we have much less. The labour cost is also cheaper compared to clay and concrete tiles as one worker can handle more of our products in one go. 
They are also burglar proof and fire-resistant and come in a wider variety of colour profiles. The stones we use are homogenous hence, their characteristics can't be affected by changing weather conditions.
Do you see yourself doing production in Kenya?
We don't mind producing but it doesn't make any economic sense, not unless you're going to the Export Processing Zone (EPZ) but even then, you have to pay tax. Secondly, one machine can produce almost 75,000 tiles a day and the Kenyan market cannot accommodate that quantity. At the same time, producing in China gives us access to a wider market across Africa.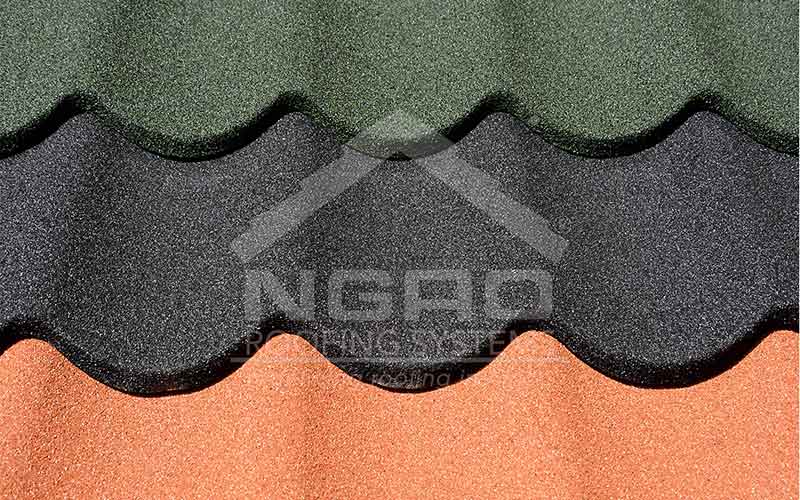 What are some of the considerations one should make before settling on a specific roofing product?
You need to know the thickness of the metal incorporated in the product which ultimately determines quality, eco-friendliness, guarantee offered by the manufacturer and availability. You also need to select a material that is easy to install and guarantees against leakage.
What are some of the business mistakes that you've learned from over the years?
One of the costliest business mistakes I have made is trusting employees. I lost a lot of money to unscrupulous employees and I have come to conclude that most Kenyans lack integrity. Also, most Kenyans are not innovative and like copying; Instead of integrating ideas, many are out to disintegrate them. 
READ ALSO: Kenyan entertainers taking the fashion industry by storm
What is the future of the industry?
I foresee that there will be many innovations to rival our products. In our case, we are looking to sell our products through e-commerce platforms. 
Parting shot?
We have the brains in this country but until we have integrity, we will not achieve our goals. We need to change the mentality of wanting to become billionaires in a day.