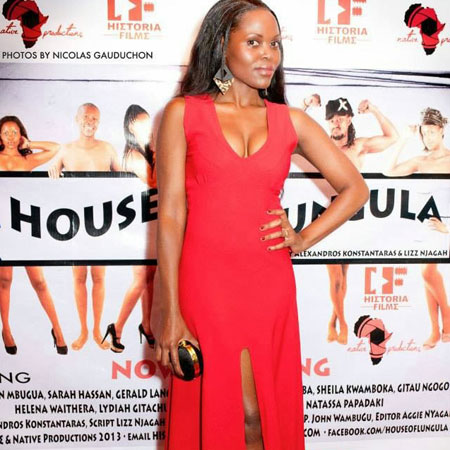 Lizz Njagah Photo: Courtesy
Kenyan actress Lizz Njagah is not intimidated by photos of her husband with Lupita Nyong'o.
Lizz spoke out after photos of her husband Alexandros Konstantaras and Kenyan Hollywood actress Lupita Nyong'o, emerged online with most people regarding the two as ex-lovers.
"I know Lupita and Alex were just friends. Either way I wouldn't be bothered even if they were lovers. That was way back," a confident Lizz told Heads Up.
Alex also chipped in saying that the photos doing rounds were taken when he was in Rwanda during the RIFF (Rwanda International Film Festival), years back.
"We were making a diary of our activities after a special request by a local journalist. Most of these photos were on my Facebook page for over two years and I guess they were dug up when Lupita became internationally recognised," explained Alex.
Lupita had dismissed their said relationship when her family demanded to know what was really going on.
She described the relationship between her and Alex as simply 'platonic'.
Related Topics