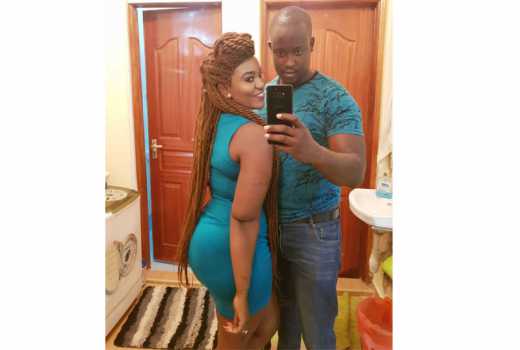 Despite being given a promise ring by her long-time boyfriend, Ciggie Johnson, Mishi Dora has revealed she is not ready to get married anytime soon!
"He gave me the promise ring because I was mad and he promised not to look at other bitches' asses or cheat on me. I want to concentrate on my show and also shoot movies; I have to accomplish a lot of things before I settle down. I know him; he will not allow me to do what I am doing now if I get married, Ciggie will want me to join him in family business," she told Heads Ups.
Mishi also denied allegations that she has been dating a mzungu.
 "I have never dated a mzungu. That was just a cover-up for my boyfriend Ciggie who did not want to be in the limelight. I begged him before he agreed to appear in Nairobi Diaries.
He is a businessman and did not want to be mixed up with the show, but he decided to do it. People think he is with me for fame or just using me, but I have known him for a long time and we have been dating even then. I just did not reveal him," said Mishi.