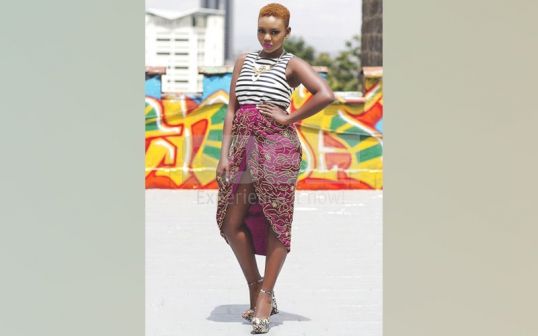 Rumours doing rounds claimed she was in a threesome alongside blogger Sharon Mundia and singer Fena Gitu
Sharon Mundia also denied the rumours on her sex life
Radio personality Patricia Kihoro has vehemently denied claims that she was involved in a threesome.
Kihoro was responding to rumours which emerged this week, claiming that she, lifestyle blogger Sharon Mundia aka This is Ess and Fena Gitu had a 'girly thing'.
Speking to Heads Up, Kihoro revealed she was shocked when she heard the news.
"I am not even bothered by the story, I read it and I was like wow! If someone is trying to make up stories to bring someone down at least make it credible," she said.
Kihoro added that it was painful, but she is not dwelling on such 'negative energy'.
"The story is not true, some of things that were talked about like trying out lesbianism to be cool, who will want to do that in a country that is homophobic? At first, we laughed until we realised there are people who actually believe it.
I got messages from people asking if it is true. I don't know what the intentions of the person who wrote that story were. I don't know if they were bored or they just wanted clicks on their blogs or maybe they have something against people who are doing well.
We are hardworking ladies and doing our best, we are not going to focus on negativity," she said.
Meanwhile, Sharon Mundia also denied the rumours on her sex life and that she had separated with her hubby.
"A lot of ungracious and untruthful stories have been circulating about me recently. Even though they have crossed the line, I choose, as usual, to focus on my vision of creating and sharing online content that will uplift and spread positive energy all around me.
Right now, I'm choosing to focus on my work and being the best mother I can be to my sweet love, Naila," she wrote.
Our efforts to reach Fena were fruitless.