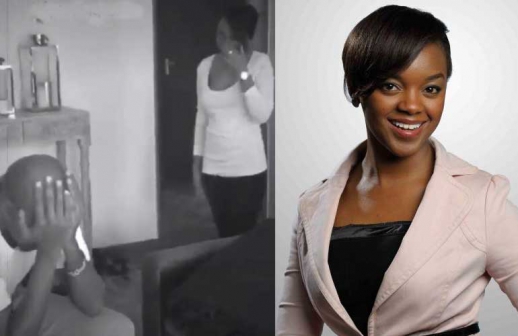 Looks like Edith Kimani, a news anchor for Deustche Welle, is madly in love with her boyfriend, James Mbugua.
Well, she pulled a surprise on him over Easter that left him in shock!
The former KTN News anchor flew all the way from Berlin to Kenya to surprise her boyfriend.
She walked into his house and was clearly shocked to see her.
And being the social media buff that she is, Edith posted pictures on her Instagram as a #TBT of course.