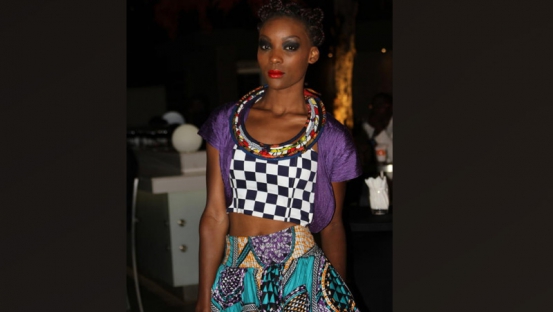 South Africa based Kenyan fashion designer and singer, Liz Ogumbo has landed a TV show with CNBC Africa dubbed, Fashion Lab TV Show.
This comes after the success of her radio show, Fashion Lab.
The show is set to launch this month in South Africa.
Last week, she was in the country to interview some of the Kenyan fashion influencers for her show, Joy Kendi, Mochez Models Founder Dorothy Oliech and make-up artist Steve Koby among other personalities.
Speaking to Heads Up, she said; "The show is about different subject matters that influence fashion businesses across Africa. I will be having conversations with different African professionals on how we can make the industry better.
Expect to see features on fashion week and conversations about fashion. I will soon launch my denim collection at a private event in South Africa and Angola."