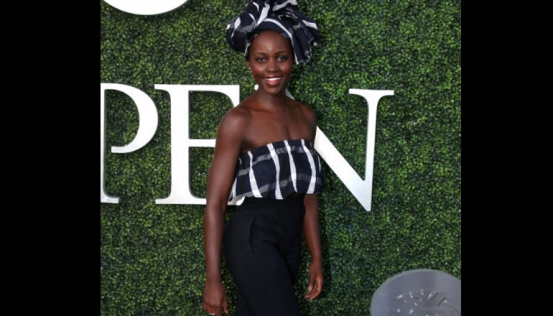 Lupita Nyong'o has done odd jobs abroad before stardom.
Recently, she revealed that before she  starred in Mira Nair's film, Queen of Katwe, she was the director's intern. And what exactly was her job?
"When I was an intern at Nair's production company in 2005, I was tasked with serving her favourite cup of hot Tazo chai," the Oscar winner recalled, while accepting an honor at the Elle Women in Hollywood Awards.
"Then, one day, I was given the most significant assignment of my internship: designing the first-ever certificate of attendance for Mira's film school, Maisha," Nyong'o said.
Nyong'o laughed while remembering how she showed her first draft of the certificate to Nair, who "took one look at it and frowned." But after thoroughly researching what the film school stood for, she tried again, and "decided to get bold with my take on an attendance certificate." Finally, Nair approved.