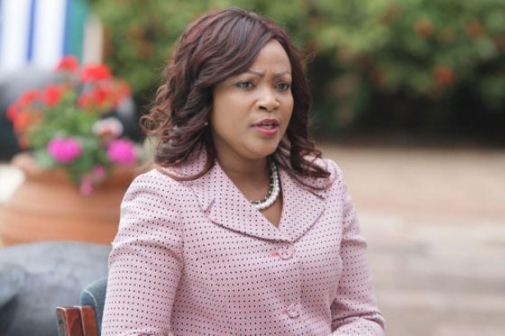 Has Taita Taveta Woman Representative, Joyce Wanjala Lay found new love?
Well, Heads Up has spotted her with the same man on three different occasions.
The first time was August last year during the launch of Miss Kenya pageant at Pride Inn Hotel in Westlands. They were very discreet and it was hard to tell if they were together until we saw them leave.
The second time was at Sankara hotel during the American singer, Neyo's Meet and Greet event.
As usual, she avoided our cameras.
Last weekend, during Koroga Festival, we bumped into them.
Joyce wore a very big hat but at some point, she let down her guard and was seen rubbing skin with her mystery man. She spotted us trying to snap away and she hid her face.
When we finally called her to confirm whether this was her new man, she was defensive and said: "Why would you want to know that? How is my private life your business?"
We explained that she was a public figure.
"Public figures can't have friends?" she posed.
So there is no romantic relationship with this man? We had to confirm.
"Look, don't publish any photos,"she cautioned.
"Why?" we asked.
"Because everything will be revealed at the right time,"she told Heads Up.
So, fellow gossips, only time will tell what exactly is cooking!