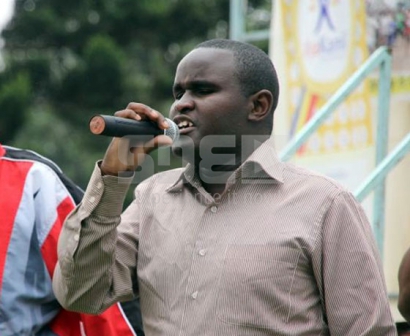 Gospel singer Denno has now changed tune and is blaming Music Copyright Society of Kenya (MCSK) for his woes.
Drama started when gospel musician Bahati claimed that Denno was struggling to make a living. This is despite his song, Mbona, being the most downloaded song between 2012 and 2013.
Last week, Daddy Owen defended himself claiming he had sorted out the problem with Denno's family.
This week, MCSK released records showing that Denno has been receiving his royalties since 2014.
Heads Up reached out to Denno to get his side of story.
"I approached them last year in August to find out why I was not receiving any money. I discovered there was a problem with my accounts, which I rectified. Unfortunately, Mbona was not under my name,"Denno told Heads Up.
Although he admits that Daddy Owen paid for his video and album launch, he claims that he has never received a penny from their collabo in Mbona.
"Only God, Daddy Owen and MCSK know what is going on. I just want to move on," he said.
Mercy Kiprop, MCSK's marketing manager insisted that the singer was receiving his royalties.
"I think he needs to check with his handler because we have the records to prove that he has been getting his money," Mercy told Heads Up.