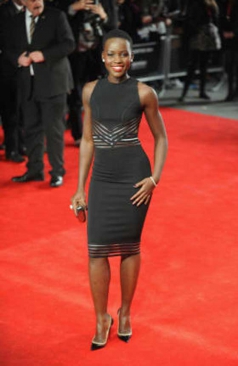 Lupita Nyong'o is wondering whether her recent confession that she loves local TV show The Real Househelps of Kawangware is the reason the programme was taken off YouTube.
A week before the programme was removed online, The 12 years a Slave star had taken to her Instagram page and posted a photo of some of The Real Househelps of Kawangware actresses, complimenting them and even offered a prayer to one of the lead actors, Njugush.
She posted: "Days off from #EclipsedPlay. Catching up on my guilty pleasure, The Real Househelps of Kawangware. #cantgetenough #swahilihilarity #sheng#ifonlyicouldtranslate #GodblessNjuguna #TRHK"
A week later, Lupita took to her Instagram to lament. She even asked if it had been something she said. With the show no longer available, she took solace in Kansiime for her 'East African fix'.