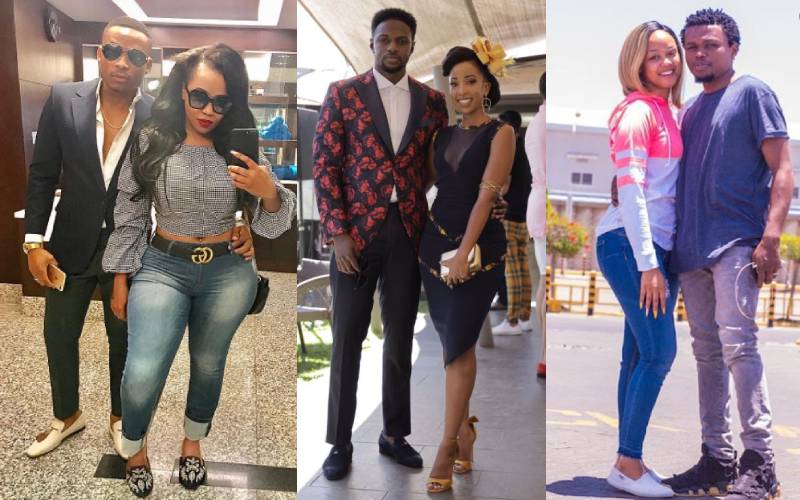 Couples are not always perfect, but we chose to put the magnifying glass on those that are manipulative and clearly are based on ulterior motives other than pure love, respect, and admiration for one another.
Couples that have this deficiency and are based off of status, wealth, business, sex, or material things tend to end sourly.
It's important to not only know one another, but understand one another. Find out each other's traumas, backgrounds, ancestry, love languages, triggers, and generally dedicate time to this. Nothing easy comes without doing the work.
Vera Sidika and Otile Brown
These two served the ultimate 'couple goals'. Their unending drama though came to a halt when Vera claimed that Otile was slowly tuning into a tick. The then lovers decide to particularly hang their dirty linen on social media an Vera claimed that the relationship was dead on the tracks before it took off after the 'Chaguo la Moyo' singer starting asking for money. A move she said was an immediate turn-off. She adds that the 'borrowing' climaxed after they got back together following their much-publicised breakup when he allegedly asked for a Sh500, 000 loan as a top up for a Mercedes Benz.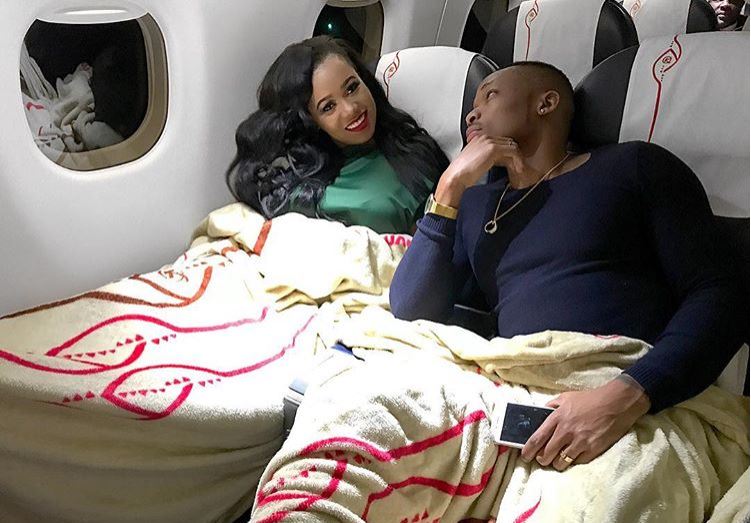 Rnaze & Natalie Tewa
You Tuber Natalie Tewa was the 'it' girl and the hottest commodity in Nairobi, way ahead of her peers, hence she was the crown jewel of every alpha male in town. Rnaze was a prince amongst men when he cut the line ahead of many others and won her heart, and their couple goals had us feeling like we would never even dare.
To outsiders, Rnaze looked like royalty showing us how to treat a lady of Tewa's caliber but when their infamous fight broke out and the bloodbath of secret information began to pour out that it was indeed Tewa from her well-off background that was the alpha in the relationship, nothing was the same.  All the dates, shopping sprees, dreamy getaways were a façade and were on Natalie's bill. Rnaze bit the hand that fed him by cheating on Natalie.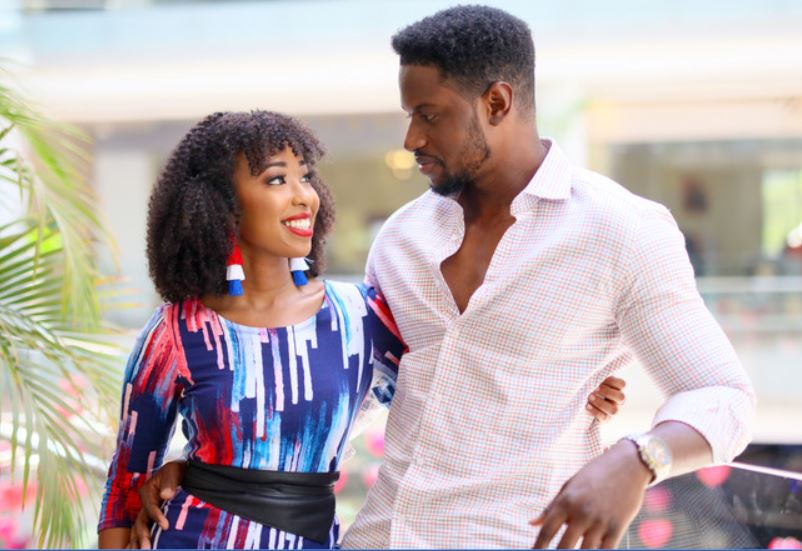 Jamal Rohosafi and Amber Ray
Who benefited more from this relationship? Amber did. Before their online romance and love lockdown that we were all treated to, no one even dared look at Kamba bae Amber. Not because she was untouchable and a woman of standards, but because she clearly had no talent, brains or any substance to warrant our attention.
But when Jamal Rohosafi, the biggest player in Nairobi decided to parade his own property for the world to see de-classing and objectifying her, we had the best drama of life on our hands. We watched a soap opera free of charge as we watched two adults risk it all and embarrass themselves for our attention.
Anyway, Amber strategically charged it to us, got her clout up and is now a socialite-turned-business woman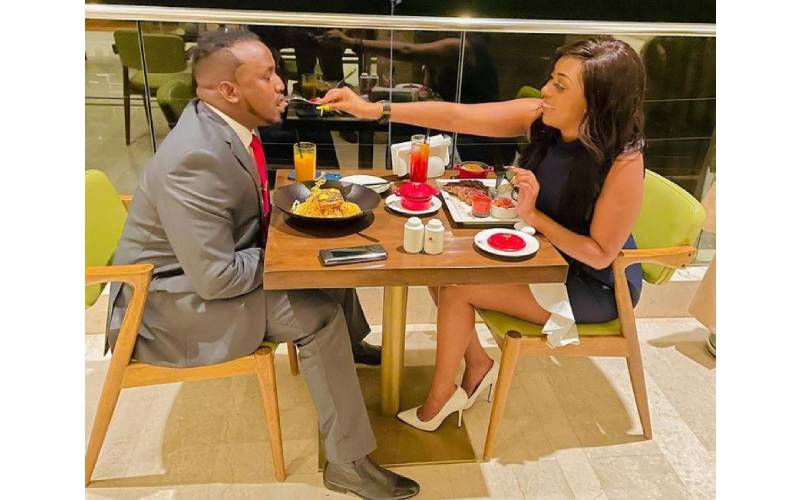 Chipukeezy and Kibanja
You know what they say, when you say 'no disrespect' before you say something it means you are actually about to say some personal truth and that the person offended can deal with it, or deal with it.
And so, no disrespect but Chipukeezy's prime passed us all and we are acting like he still has more to give when that boat has already sailed. Instead of Chipukeezy settling down with a decent lady of his range, he took a random girl due to her blinding complexion, gave her the world, and still ended up being left.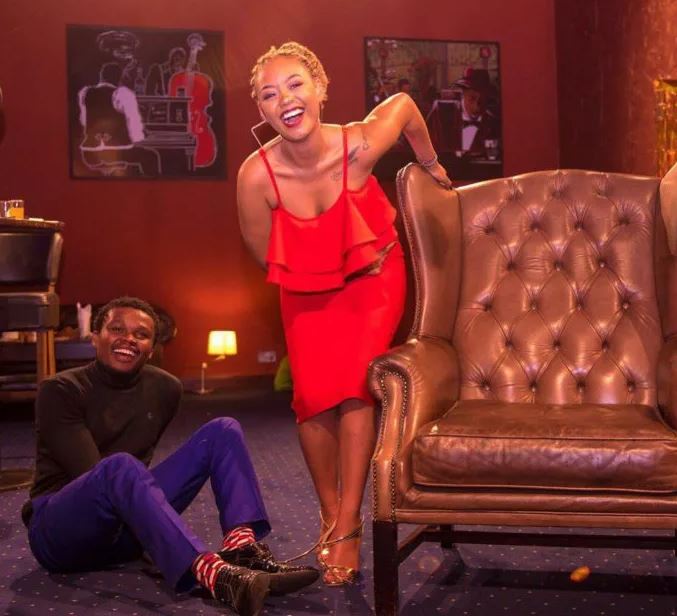 Shaq The Yungin and Cindy Kipsang
Shaq The Yungin is among the earliest adopters of social media and YouTube, he went on to create his own show online, and was a frontier of online series and TV shows in Kenya. He really was a cool kid, and has a heart of gold, but has never known how to pick his ladies.
The youngest sponsor in Nairobi keeps his love life very private and far away from the fangs of the internet. At the moment however, he is in an entanglement with a promising 20 year-old Tiktok star.
 If we know anything about this TikTok generation, it is that these relationships are short-lived and a stepping stone for the personalities to get more clout and reach. They are never afraid to spill blood and once they get what they want, they leave you helplessly.  This pairing's situation is hard to denote because Shaq's relevance seems to be running out of steam and Cindy is riding the high horse of the moment, Tiktok. Who is milking who, you tell us.
Will and Jada Pinkett Smith
If Will could get played, who are you not to? Will is one of the highest paid actors in the world, has a Sh35B net worth, has talent, is a gentleman, is hilarious, and generally a caring guy.
He made a name for himself through hard work and sheer determination, earning everything on his name.  When he decided to share his time and life with a rather unknown Jada, the relationship undoubtedly came downhill with a bang.
In 2020, Jada absolutely took Will for granted when she admitted to having an affair with a younger man, August Alsina. How ungrateful she was. Will also took the L of the year for sticking around because of 'family' when his children are way over the age of 18 now.