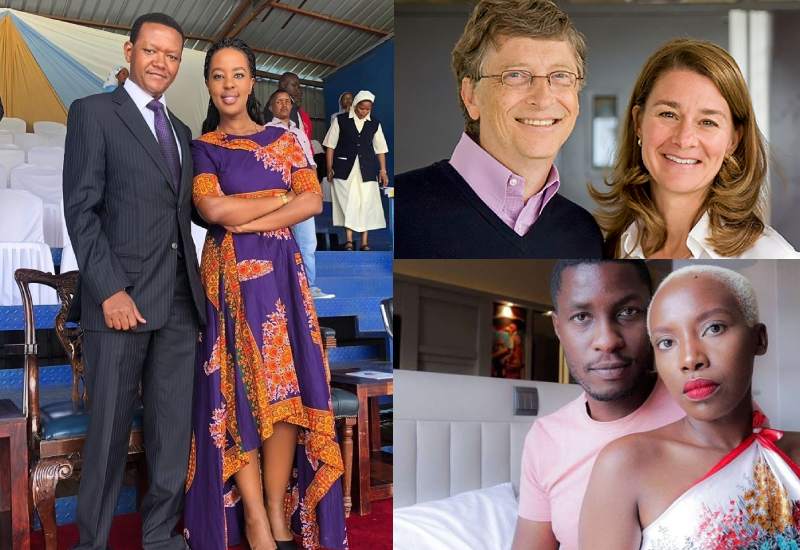 Shutting the door on a multiple-year-long relationship is probably no easy feat. Sometimes, the couple parting ways is faced with making crucial decisions about shared investments, properties, and often, custody of children. They probably did not see it coming when, in the throes of falling in love years back, they either walked down the aisle or decided to co-habit.
So what brings seemingly solid relationships tumbling down? It could be a matter of deal-breakers, which can be described as boundaries, which, if crossed will cause a certain end to the relationship.
The year 2021 has already witnessed several high-profile break-ups, unveiling a period in which notable public figures from the music scene, to reality television and technology, have split.
This week, the internet is still reeling from the revelation that, yet another high-profile long-term relationship has bitten the dust.
Machakos Governor Alfred Mutua and his partner Lillian Ng'ang'a broke the internet with news of their split over the weekend. The pair took to their individual social media accounts to announce that they had amicably parted ways and would "remain friends".
"With this, I put down my Machakos First Lady cap. I will continue to do projects close to my heart and charity work through the Lillian Ng'ang'a Foundation," Ng'ang'a wrote on her Instagram handle, adding that the breakup happened two months ago.
Mutua posted a message of his own, writing that as a couple, they had been a blessing to each other. "Two months ago, we decided to slowly disengage. We are on amicable terms and remain very close as friends. We will continue to talk, meet and share ideas constantly," the governor wrote.
He added; "She will be a close advisor as I govern Machakos County and run for president because I trust her sharp insight and heart. Our love for each other is permanent but I think at times, space and new directions are important."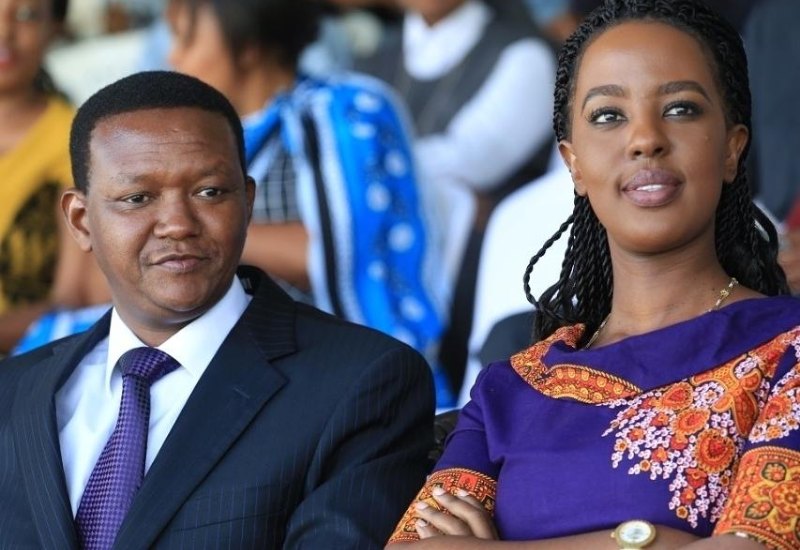 The announcement marked the end of a nearly seven-year journey since Ng'ang'a appeared on the governor's arm at 25 years old, young and beaming. Mutua would introduce Ng'anga to the world after a bitter and rocky divorce and custody battle with ex-wife Josephine Thitu, with whom he has three children.
And while this time around Mutua's experience in a public break-up was much smoother, the reason for the split remains unclear. What happened behind closed doors has been gently addressed with the calculated social media announcement, and the final straw that brought the relationship to its knees remains under speculation.
The Machakos governor's breakup with his partner is among a notable list of public splits that have happened this year and in recent times.
One of the biggest breakups of 2021 has been that of the world's fifth-richest man Bill Gates and his wife Melinda.
Word of the breakup was publicised in May, with reports of Bill's reported infidelity tainting the proceedings and taking over the internet.
The New York Times reported that Melinda had been unhappy for some time and had begun contacting divorce lawyers as early as 2019.
"On at least a few occasions, Mr Gates pursued women who worked for him at Microsoft and the Bill and Melinda Gates Foundation, according to people with direct knowledge of his overtures. In 2019, Microsoft's board of directors, on which Gates sat, opened an investigation into one of those cases after being notified that he had "sought to initiate an intimate relationship with a company employee in the year 2000," reads in part a report by the New York Times, 'Long Before Divorce, Bill Gates Had Reputation for Questionable Behaviour'.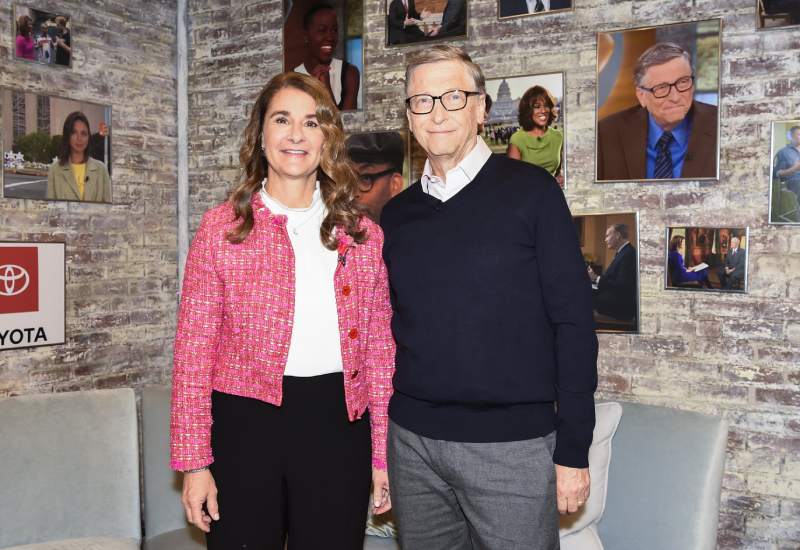 The Wallstreet Journal reported that Microsoft's board had decided that Gates's involvement with a female employee was inappropriate and he needed to step down.
Melinda's deal-breaker may have been cheating and infidelity, and, as a 2017 National Centre for Biotechnology Information study on the reasons for divorce suggests, she is not alone- more women than men reportedly end relationships due to infidelity.
"The most commonly reported reasons reported for live-in partnership breakdown by both men and women were that they grew apart, followed by arguments, unfaithfulness/adultery, and lack of respect/appreciation," reads in part the study, 'Reported reasons for the breakdown of marriage and cohabitation in Britain: Findings from the third National Survey of Sexual Attitudes and Lifestyles.
The study found that out of their 15,000 respondents aged 16 to 74 years, "A similar proportion of men and women reported having grown apart (39.4 per cent and 35.6 per cent, respectively), arguments (27.0 per cent and 30.3 per cent), different interests/nothing in common (13.3 per cent and 15.7 per cent)," among other reasons.
In July, actor and radio personality Nick Ndeda and his wife, content creator Muthoni Gitau called it quits. The break-up came much to the surprise of the couple's followers, considering that the pair had just moved to a new home, a milestone portrayed on Gitau's YouTube channel as she documented the ups and downs of home renovation.
The two were in a relationship for seven years and spoke openly about their decision as a couple not to have children.
"We realised that we are sort of moving in different directions and given how we are right now as people; two very unconventional people, we agreed to pursue and explore our own personal goals," Ndeda said in the candid break-up video uploaded to Muthoni's channel, where the two explained their separation.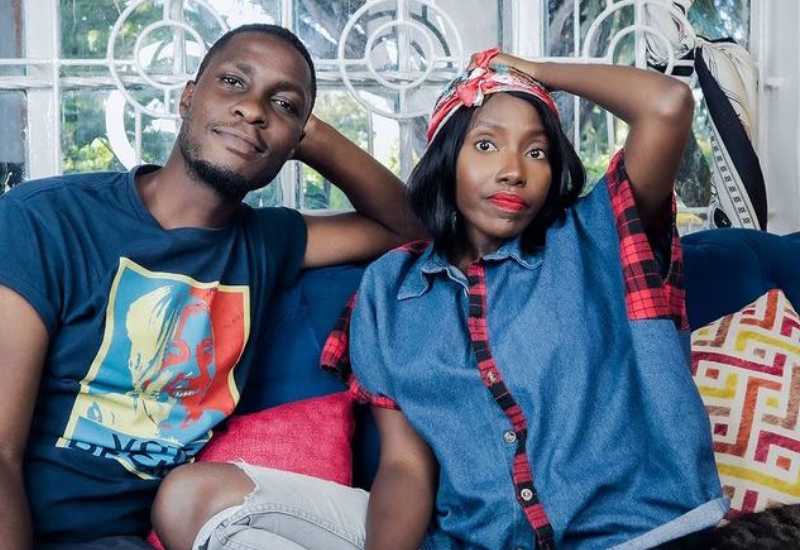 The two revealed that it took them three months of discussions, where they concluded that they had grown apart and had different goals in life at the moment, leading to their decision to part ways.
"I am pretty young, we started dating when I was twenty-three. So I did not get to… I have not dated much. I have only had three relationships and I feel like maybe that is something I want to explore. I want to go date," said Gitau on the nearly 30-minute long clip.
Growing apart is one important, yet not often discussed the reason for the ending of a long-term relationship, while infidelity, as in the reported case of the Gates, is another, more obvious one.
Counselling Psychologist Benjamin Zulu says there should be a defined difference between marriage for love and what he calls a "transactional marriage."
"People have different motives when they decide to live together or get married. Sometimes, you will find that each party has something to gain from the union. Such a relationship will end once the transaction is complete," says the psychologist.
In light of Mutua's recent split, Zulu says that a big age gap may have had a role to play in the break-up.
"In a relationship where one person enters without being fully emotionally mature, there may be problems down the line when the younger person begins to grow and finds themselves, realising that they want different things than they did before," Zulu adds, urging people to date people in their age-group or not too far from it.
The psychologist adds that a partnership can also end because the parties' motives were different from the very start, warning that successful people, say in the case of Gates will always have vultures hovering, wanting a piece of the pie, perhaps explaining those allegedly willing to have affairs with a man who was so publicly married.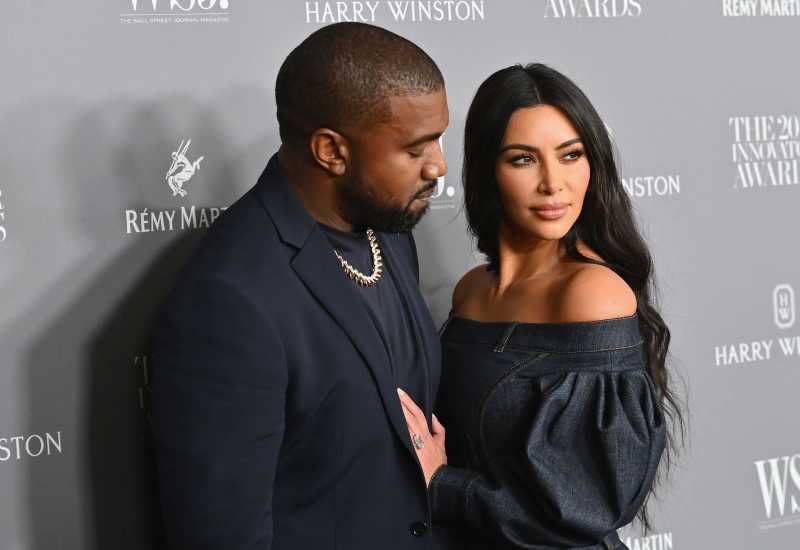 Zulu supports the study that suggests growing apart is a leading deal-breaker, saying that one person may grow and change while the other remains the same.
"If one person has a fire burning in them to change the world, acquire money and luxury and explore the world and the other only wants to earn a living and have a quiet life, the relationship cannot stand the test of time," he says.
Of course, there are the other, more commonly known deal breakers that can also spell doom in a marriage. These include abuse of substances and drugs,  differences in religion and values and constant arguing.
As reality television star Kim Kardashian and her rapper husband Kanye West have shown in the recent past, mental health also impacts relationships.
West, who is diagnosed as bipolar experienced a rocky past year that involved public outbursts, revelations of seemingly private family matters and even a declaration to run for president.
Kardashian filed for divorce in February after six years of marriage. The pair have four young children together. He is a "brilliant but complicated person" whose "words sometimes do not align with his intentions," Kardashian said in May, speaking about her husband's mental health.