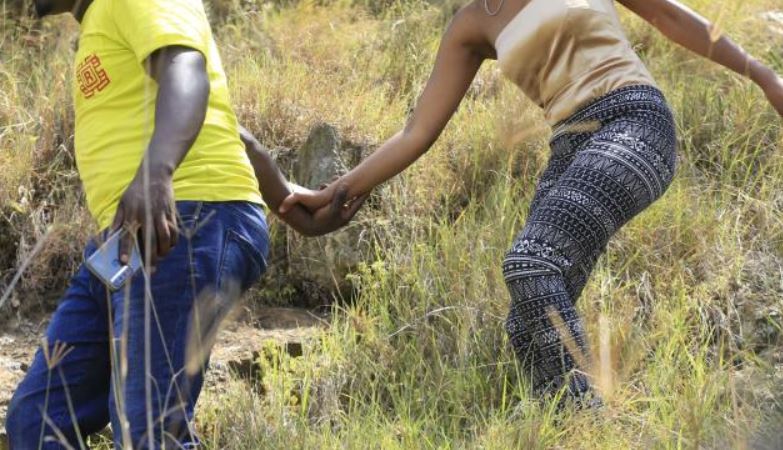 The last time the World Rally Championship (WRC) was in Kenya, in mid-July, 2002, two Britons called Collins McRae and Nicky Grist had the grit to beat all other comers in their Ford Focus.
The focus of the country, though, was mostly on the political party called Ford Kenya, with its urbane leader Kijana Wamalwa (and pretty fiancée Yvonne) – and the alliance he was getting into with DP leader Mwai Kibaki and SDP's Charity Ngilu – to form National Alliance of Kenya.
As the rally roared across Kenya, the three met at the Serena Hotel that weekend, leading one KANU axeman to ask: "What are two men and a woman always doing?"
If you are a Pulser who has only known Kibaki and (Uhuru) Kenyatta as president, the excitement of the WRC Safari Rally must be akin to that of one Akinyi Oluoch who said:
"I have only heard my Dad talk about sijui Marlboro Safo back in the 1980s, guys like Shaka Meter (sic)" (Shekhar Mehta).
Yet come last weekend, Nairobi was emptied of its middle classes as the old and the young alike, made an exodus from different regions, congregating to the 'Vasha' (Naivasha), creating a cocktail of adrenalin awe and fun moments.
Not to mention the one million MEMES that dominated Kenyan social media, surely one of the most hilarious in the entire world, for an entire week. Here's a list of 19 sexcapades positions witnessed in Vasha's 'Sin City' rally escapades for those who drove up for WRC.
1.    The Nice New Couple – having just recently started to court, this romantic twosome decided last weekend was the best time to go bond in Vasha, as they 'Tembea Kenya.'
It is even possible that being 'watu wa kujipanga,' they had booked a hotel in Naivasha back in May, unaware of Safari Rally and its sex-nanigans! Imagine being in a lake by a Vasha hotel for your honeymoon, then drunk and horny hordes from Nai + Kisumu descend – hitting on your new bride, and disrupting your quiet romance with love wars!
2.       The First Timers – freshers – Unaware of its world class status, most millennials were experiencing such an event for the very first time. With the social scene having been interrupted by the pandemic for close to two years, many were eager to get out there with the masses. They had no idea about where to sleep or what was really taking place around them! Left to their own devices, they were a confused lot, straying around like a bunch of merinho goats! and guided by the placed tape barriers. At nightfall, they wandered from one entertainment area to the other, not aware that the dead of the night was staring at them. They made easy prey for the 'Apex Predators' on site - and were easily welcomed for free booze and fun at every stop. It's where they woke up at next morning, even in a cold tent in the middle of Elementaita, that justified their means of transport back to the city.
3.       The Subaru Boys – Locally, they are the highlight of most racing events and are notoriously linked to randy behavior and powers to make 'your girl disappear' for an entire three days – only for her to return with a story of visiting her 'grandma' (but she looking as raggedy-ass as a Kilkenny cat that been struck by lightning in the highlands of Kisii). They prescribe to the 'We Must Be Seen' narrative to create social clout; and are often caught behaving badly, racing on the highways, and a few getting hurt or 'deaded'. It is these 'Bad Boys' most young college girls can't resist - as they promise that adrenalin rave to make any girl give in to their advances. They attended in their numbers, and truth be told, they ferried many skimpily dressed hot single (or not) ladies to Elementaita, whom they had promised to give a thrilling experience in their ride. And thus it happened right there where they parked, their thickly tinted cars rocking to the beat. Most girls who came with them ended up stranded in the wilderness as they disappeared to different camps once they were done with their prey, looking for 'native Naivasha' meat to eat. True to their word, a Subaru guy 'changes the taste of a girl in the coming out, and going in.' They lived up to it last weekend, as they bragged about their sexcapades on their way back.
4.       The Scavengers – the discarded scavengers of odds and ends made an entry to the rally at the late stage of the event. On most occasions, they come as a last resort trying to salvage the party, and their mission is simple - to heal the heartaches, headaches and the crushed egos. They offer solace to those separated from their crew, the ones who lost gadgets, chargers and wallets and as a matter of concern, those left behind recovering from a stupor. They will take advantage of the grim situation and offer any assistance in exchange for 'friendship'; and will grab any opportunities that avail themselves, even if it means a quickie on the 'green lodges' for the favor of driving back to the city together. If a movie was to be made about them, it would be titled 'Vultures of Vasha.'
5.       The Hood Junkies – high on everything! – they stocked up their supplies, filled up the gas tanks and were ready for the road experience. It was easy to spot hood junkies who will partake of anything, as long as it enhances their high. They stagger, scream and are an occasional nuisance - but they could hardly keep up with the day's events due to their intoxicated state. In the morning they would be found blacked out on the camping grounds, passed out in vehicles or on camping seats. They miss out on all the action, and only get to nod as the rest share their experiences, because they don't even know whether they are in Vasha or Mombasa at this point.